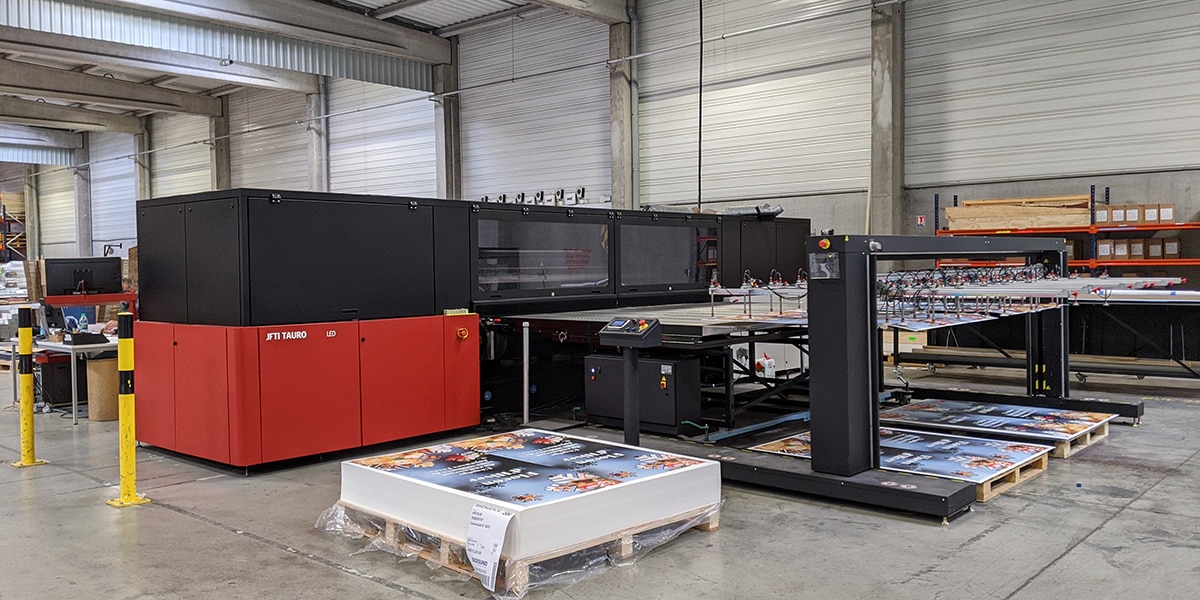 "The Jeti Tauro H3300 provides us with unlimited possibilities"
Créavi automates sign & display creation with Jeti Tauro H3300 large-format printers
Créavi, a leading French sign & display printing company, recently added a Jeti Tauro H3300 4-color printer from Agfa to the 6-color version they had already been using for two years. A third one is likely to follow…
Créavi (Comines, France) has been a specialist in large and very large-format printing for over twenty years, evolving from a screen printer to one of the country's largest digital large-format printing companies. It creates anything from simple posters and billboards, over boxes, signs and PoS displays to exhibition booths, in-store decoration and anti-theft terminals. Among their customers, they count design and advertising agencies, as well as large retail brands. They take a full-service approach, including cutting to size, assembling, labeling and distribution.
Productivity meets quality
In 2017, Créavi adopted the six-color version of Agfa's Jeti Tauro H3300 LED, in a full-automation configuration. In 2019, they installed another fully automated second engine, this time a four-color version. While the six-color version is predominantly used for jobs that require top image quality, the four-color version is deployed when top-notch productivity is key.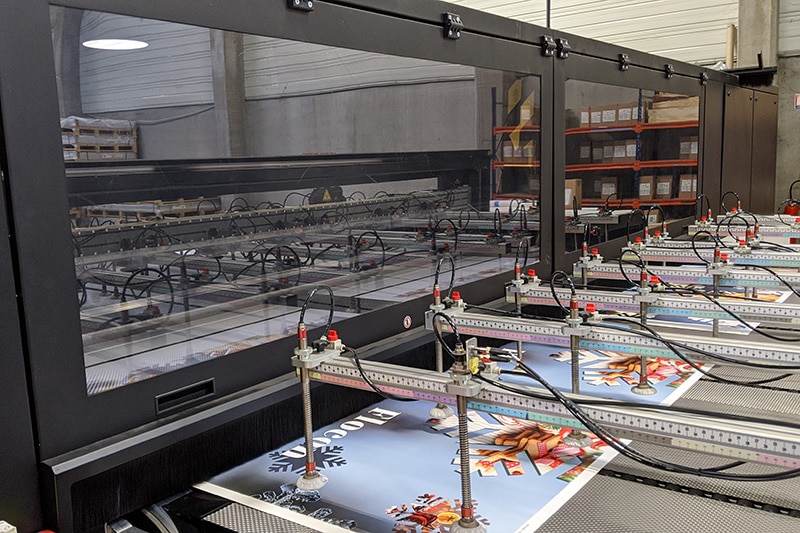 "Productivity of both printers is outstanding", says Dominique Robert, one of the company's owners. "We can quickly move from one job to the next, and switch between substrates. As the engines are fully automated, they work almost autonomously – in three shifts. Print quality is great too, though. Our clients' demands in that respect are always increasing, yet the Jeti Tauro printers enable us to deliver exactly what they need. And all of that with a low ink consumption."
Versatile and convenient
Créavi produces approximately 3.5 million m² of printed matter annually, 75% of which is printed digitally. The Jeti Tauro's handle all kinds of substrates, both the most common are PVC and polypropylene, in addition to honeycomb and fluted cardboard. Dominique Robert adds: "Not only does the LED curing save energy, it also enables us to print on heat-sensitive media without wrinkling. In addition, it saves us time as the lamps need no time to warm up."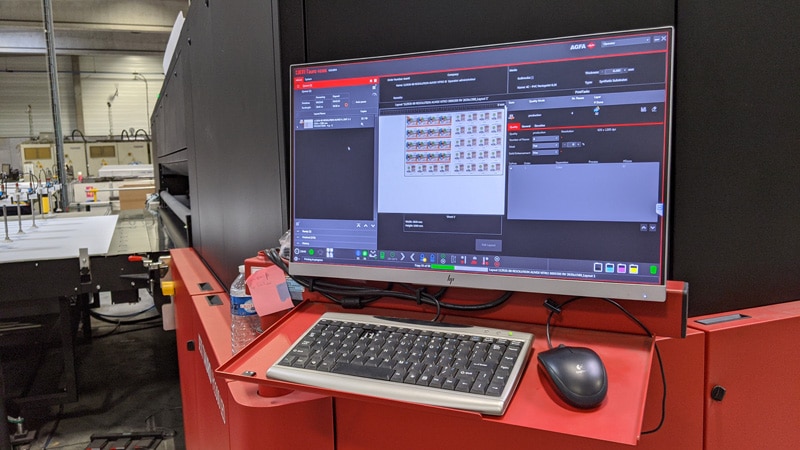 Créavi also appreciates the convenient way of working of the Agfa engines. "Set-up is easy and they are very reliable. In addition, they require little maintenance, and it is easy to boot: ten minutes a day are enough."
Robert adds: "We are very happy with the service Agfa provides. We have been partners for many years and the quality and speed of their service has always been impeccable."