Agfa USA
Agfa has multiple sales offices and distribution centers throughout the United States. Check the US address list.
To contact Agfa, please call customer service at (888) 274-8626 from 8am to 6:30pm EST, Monday through Friday.
More value
for your entire business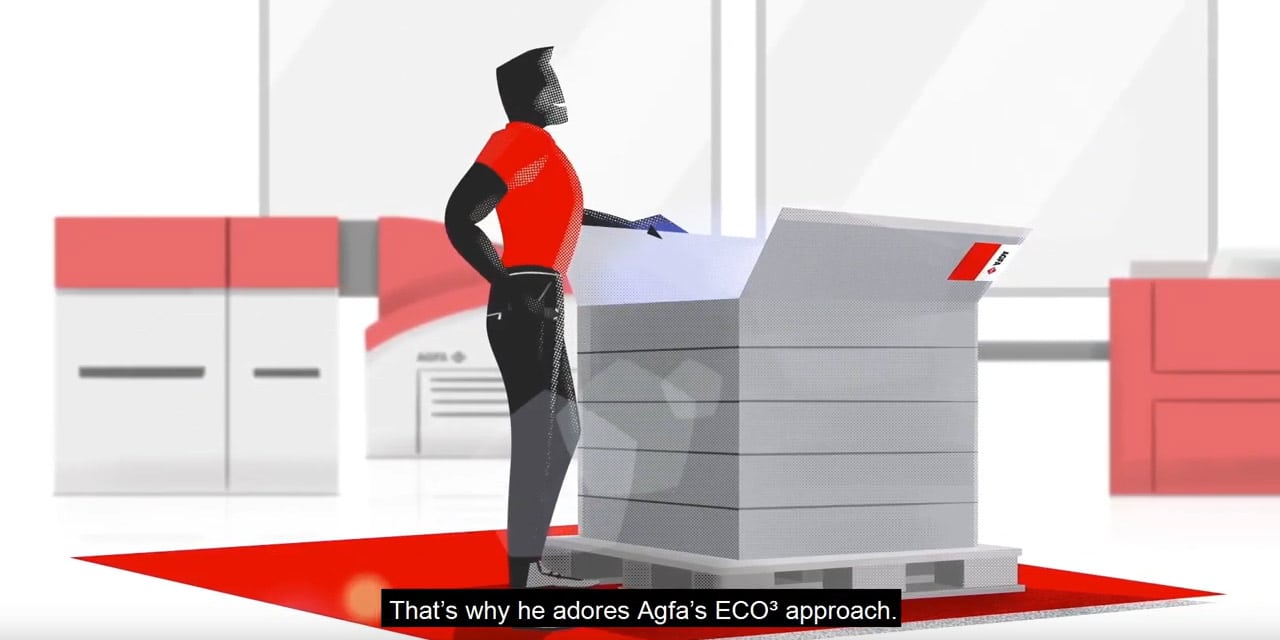 Save up to 50% on waste, 30% on ink, 25% on paper and 90% on water. Watch Eddy save costs thanks to our ECO³ program.
News about
inkjet products