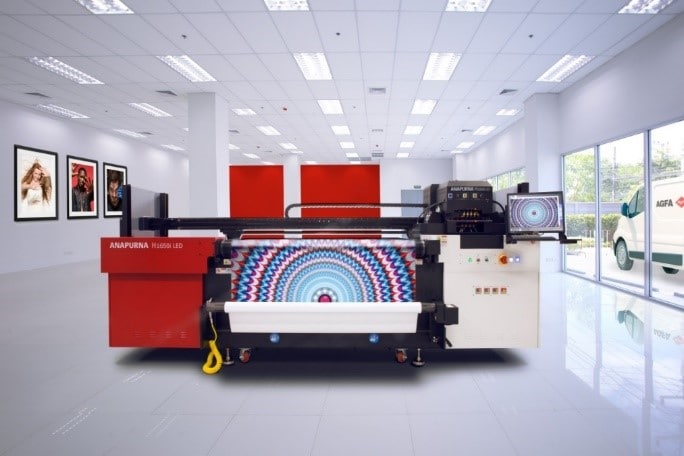 'Skip white'-functionaliteit op de Anapurna serie
We komen ze allemaal wel eens tegen, het soort printklussen met enkel een logo in het midden of een zelfklevende privacyfolie met slechts centraal een geprinte strook.
De nieuwe 'Skip White'-functie stelt u in staat om printsnelheden te verhogen door delen die geen pixels bevatten over te slaan of te 'skippen'.
Een printklus zoals onderstaand vastgoedbord verloopt hierdoor maar liefst drie keer sneller.
De Skip White-functie is beschikbaar op de volledige Anapurna serie die met Asanti 3.0 SW wordt aangestuurd.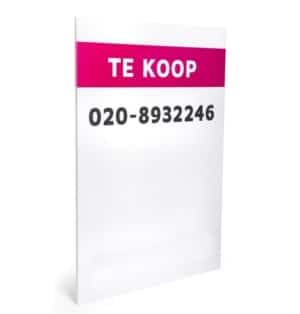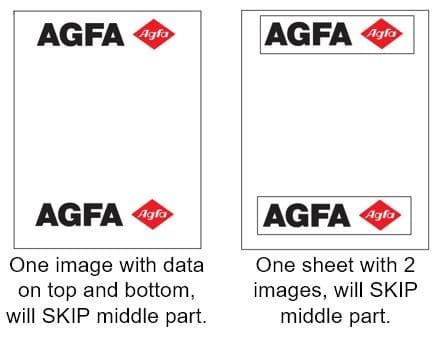 Bij de uitvoering van deze opdracht voert de motor een mediatoevoer uit zonder de wagen in snelle scanrichting te verplaatsen. Dit doet hij over een resterende afstand nadat de vorige afdrukzone is geëindigd en voordat de volgende afdrukzone moet beginnen.