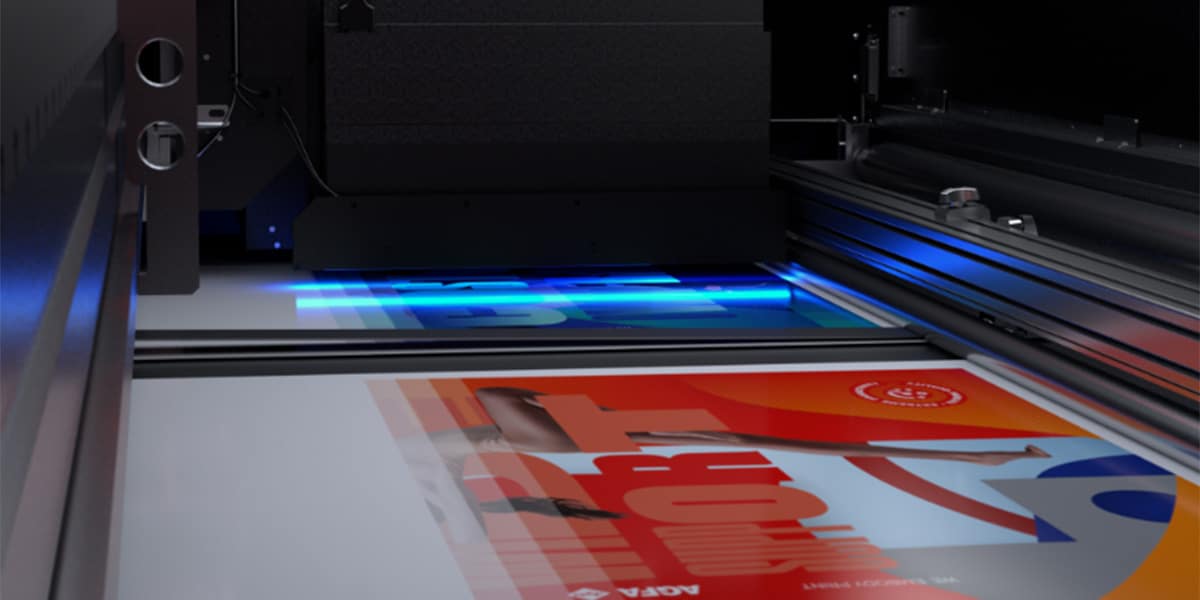 Agfa viert twee Product of the Year Awards 2020 van PRINTING United Alliance
De Oberon RTR3300 en Jeti Tauro H3300 doen het beter dan de concurrentie in de categorieën RTR UV en UV Hybrid/Flatbed
Agfa heeft twee Product of the Year Awards van PRINTING United Alliance in de wacht gesleept, als bekroning van zijn lange staat van dienst op het vlak van innovatieve technologie. De Oberon RTR3300 won in de categorie RTR UV (meer dan 80 inch) en de Jeti Tauro H3300 LED won de hoofdprijs in de categorie UV Hybrid/Flatbed High Volume Production Class. De Oberon maakt zijn Noord-Amerikaanse debuut bij de PRINTING United Digital Experience.
De PRINTING United Alliance reikt de Product of the Year-prijzen uit voor oplossingen van zijn aangesloten leveranciers die in 2020 te koop zijn. Er werden meer dan 200 inzendingen ingediend in 85 categorieën.
"De twee Product of the Year Awards bevestigen de toewijding van ons wereldwijde team aan voortdurende innovatie en het leveren van uitstekende technologie aan onze klanten", aldus Deborah Hutcheson, Director of Marketing bij Agfa, Noord-Amerika. "Deze erkenning illustreert de superieure prestaties, betrouwbaarheid en efficiëntie die in Agfa-producten zijn ingebouwd om onze klanten rendabeler te maken."
De Oberon maakt zijn Noord-Amerikaanse debuut op Printing United Insight Days. Zowel de Oberon RTR3300 als de Jeti Tauro H3300 LED beschikken over geavanceerde technologieën:
De Oberon is een speciale 3,3 m brede rol-naar-rolprinter met snelheden tot 150 m²/u (1.615 ft²) en is verkrijgbaar als vierkleurenversie met wit en als zeskleurenversie. Met de 'dual-roll'-optie kunnen twee rollen met telkens een breedte tot 1,6 meter worden bedrukt om de productie te verdubbelen. De uv-led-inkten op de Oberon zijn geoptimaliseerd voor flexibele media en kregen het GREENGUARD Gold-certificaat, dat aangeeft dat ze voldoen aan strenge chemische emissienormen en kunnen worden gebruikt in gevoelige binnenomgevingen zoals scholen of zorginstellingen.
De Jeti Tauro H3300 LED-printers zijn sterke, robuuste werkpaarden die gemakkelijk extreme werkbelastingen aankunnen, in meerdere ploegen kunnen werken en 24 uur op 24 kunnen drukken. De Jeti Tauro H3300 LED's zijn geschikt voor verschillende stijve en flexibele substraten (bv. papier, styreen, golfkarton en golfpolypropyleen) en produceren prints tot 3,3 m breed bij snelheden tot 453 m²/u (4 876 ft²/u) met een resolutie tot 1.200 dpi. De Jeti Tauro LED-lijn heeft een vierkleurenversie en een zeskleurenversie (met wit of primer) en biedt zes configuraties, gaande van manueel tot volautomatisch en roll printing. Net als de Oberon kreeg de Jeti Tauro UV-inkten het GREENGUARD Gold-certificaat.
Voor zowel outputapparaten als niet-outputapparaten werd het product van het jaar gekozen. Voor outputapparaten leverde een gedrukt doel een scorekaart op die de winnaars bepaalde.
Agfa Corporation heeft sinds zijn eerste inzending in 2014 in totaal 14 Product of the Year Awards gewonnen. De met een Product of the Year Award bekroonde Oberon- en Jeti-systemen van Agfa zijn nu beschikbaar voor levering wereldwijd, samen met aangepaste workflow-software en inkten.
Contact