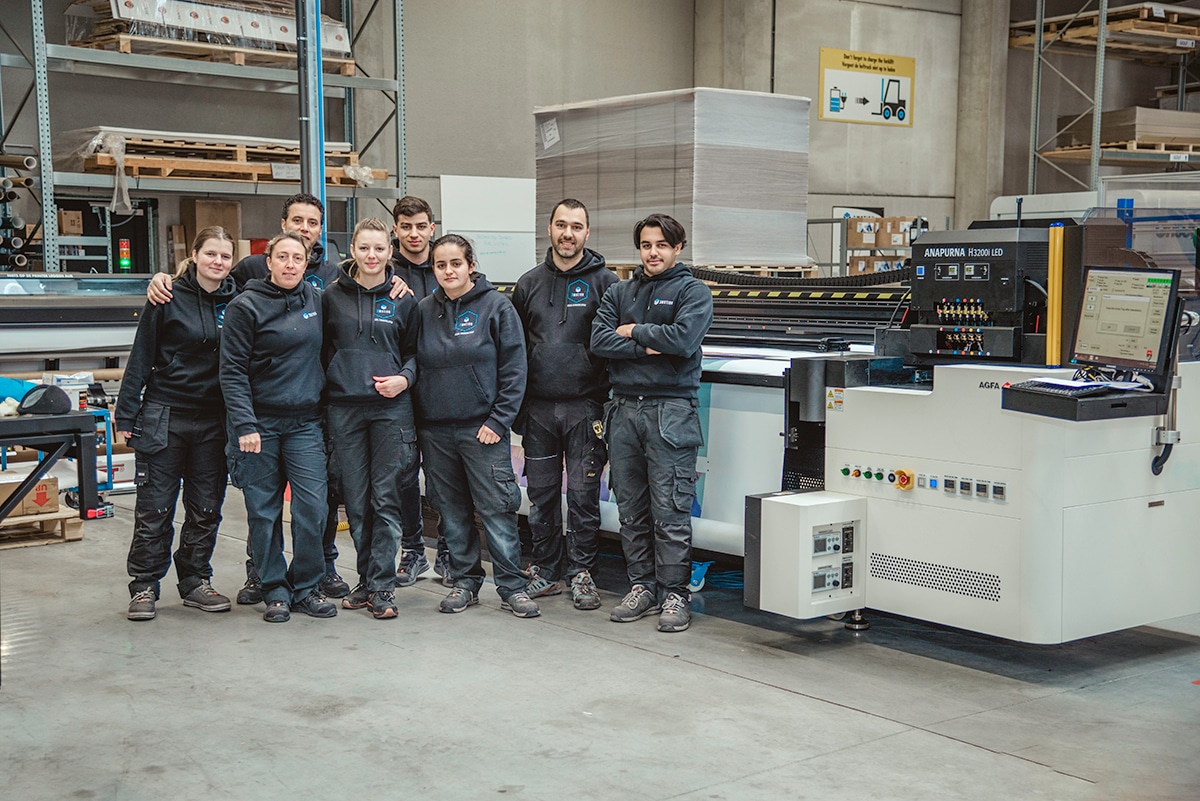 3Motion et Agfa unissent leurs forces
3Motion est une entreprise dynamique et innovante, fondée en 2010 et spécialisée dans l'impression grand format et la communication visuelle. Depuis sa création, 3Motion s'est hissée comme une valeur sûre dans le monde du Print & Sign. En 2020, l'entreprise fêtera son 10e anniversaire.
3Motion connaît une forte croissance. D'où la demande d'une imprimante capable d'imprimer des volumes plus importants. Début 2018, 3Motion a choisi de se lancer pour la première fois avec Agfa. L'achat de la Jeti Tauro H2500 LED était un fait. Il a été délibérément opté pour Agfa. D'une part, parce qu'il s'agit d'un fabricant belge ; d'autre part, parce que leurs machines offrent suffisamment de flexibilité et peuvent se charger de gros volumes en peu de temps. Exactement ce dont 3Motion a besoin.
3Motion se réjouit de la précision offerte par cette machine et cette technologie. D'où également l'achat de leur dernière machine : l'Anapurna H3200i LED.
Elle aussi, une imprimante hybride. Grâce à ce dernier ajout à son parc de machines déjà étendu, l'entreprise peut offrir la meilleure qualité aux clients.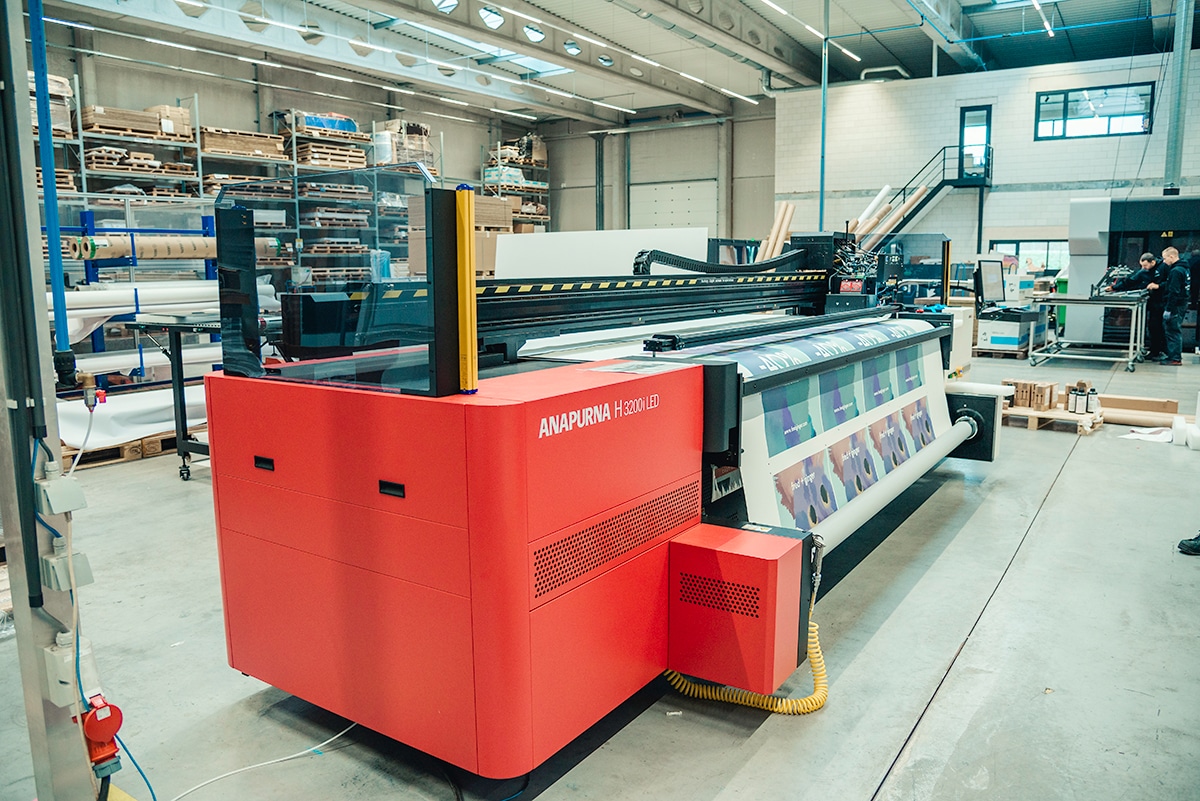 The future is now
Nous pouvons affirmer que 3Motion est un pionnier dans le secteur de l'impression, en raison de la recherche permanente d'applications innovantes et créatives. L'achat de l'imprimante 3D grand format et les investissements dans la réalité virtuelle en sont l'exemple parfait.
Ces efforts permettent à 3Motion d'approcher de nouveaux marchés et de nouveaux clients. Ils constituent également le complément idéal pour développer la gamme actuelle et l'image créative.
Challenge us with your ideas
3Motion propose une offre globale. Vous pouvez vous adresser à eux pour un projet créatif, allant du DTP et de la conception de logos / d'une charte graphique à des animations et à la conception 3D.
Par ailleurs, 3Motion se charge de l'impression et de la finition de communications visuelles en tous genres.
Il est également possible de faire placer les différents produits par le service d'installation. Chaque jour, 3Motion assure différents étiquetages, habillages pour voiture, revêtements muraux, et bien plus encore.
3Motion veille également au soutien logistique. Nous expédions tous nos colis aussi bien en Europe que dans le reste du monde. Avec notre propre transport ou l'un de nos partenaires fiables.
Intéressé(e) par 3Motion ou curieux(se) de découvrir les possibilités ? Ne manquez pas de consulter leur site Internet : www.3motion.be ou contactez-les via info@3Motion.be.