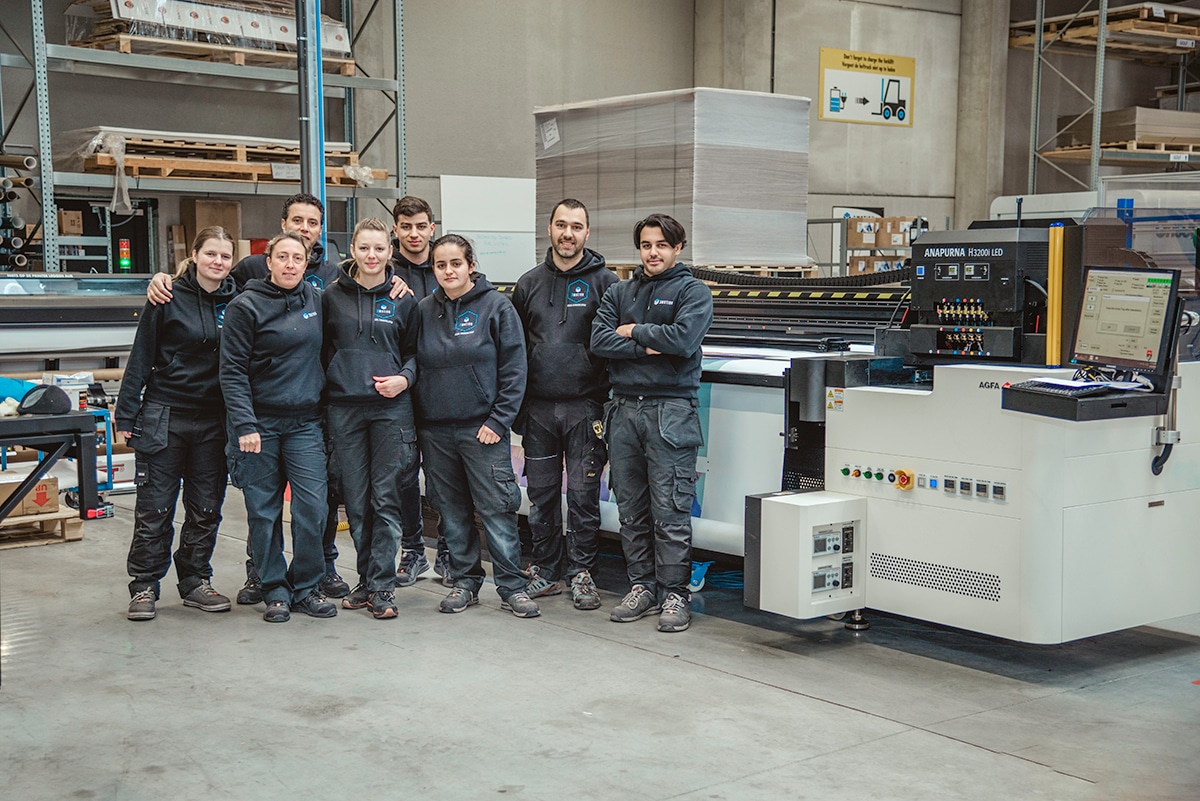 3Motion en Agfa slaan de handen in elkaar
Na de Jeti Tauro H2500 LED voegt 3Motion de Anapurna H3200i LED toe aan hun uitgebreid machinepark.
3Motion is een dynamisch en innovatief bedrijf dat gespecialiseerd is in grootformaatdruk en visuele communicatie. In de tien jaar sinds de oprichting heeft het zich opgewerkt tot een gevestigde waarde binnen de Sign & Display-wereld. Door de steile groei van 3Motion ontstond ook de vraag naar een printer die grotere volumes kon printen. Begin 2018 ging 3Motion een eerste maal in zee met Agfa, met de aankoop van een Jeti Tauro H2500 LED. Er werd bewust gekozen voor Agfa als Belgische fabrikant van machines die voldoende flexibiliteit bieden en grote volumes kunnen verzetten op korte tijd. Precies wat 3Motion nodig had en heeft.
De tevredenheid van 3Motion over deze machine en technologie leidde mee tot de aankoop van hun nieuwste machine: de Anapurna H3200i LED, eveneens een hybride printer. Door deze laatste toevoeging aan hun reeds uitgebreide machinepark kunnen ze klanten de hoogste kwaliteit bieden.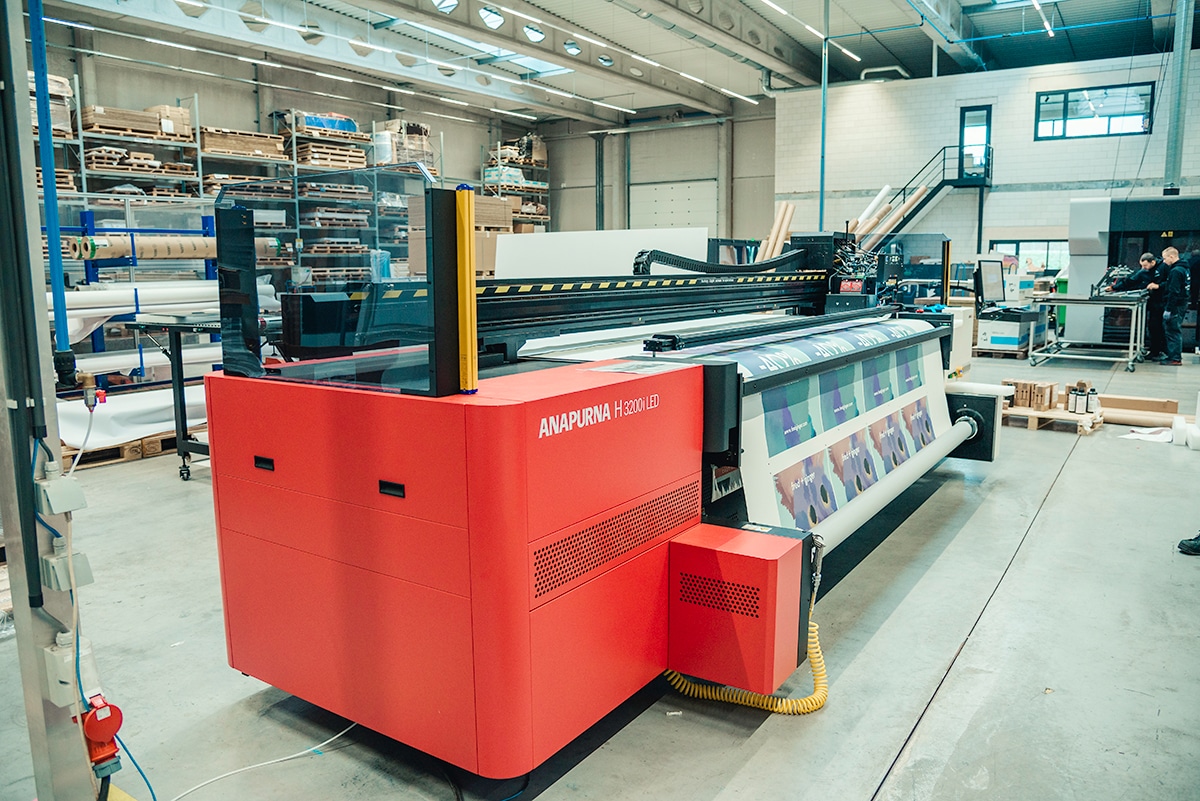 The future is now
We kunnen gerust stellen dat 3Motion een pionier is binnen de printing-sector, wegens de continue zoektocht naar vernieuwende en creatieve toepassingen. De aankoop van de 3D-grootformaatprinter en de investering in virtual reality zijn hier het perfecte voorbeeld van.  Deze technologieën vormen de perfecte aanvulling op het huidig gamma. Bovendien bieden ze 3Motion de mogelijkheid hun creatief imago verder uit te bouwen en nieuwe markten en klanten te benaderen.
Geen uitdaging te groot
3Motion biedt een totaalpakket aan. Je kunt bij hen terecht voor creatief ontwerp, gaande van DTP-werk over logo's of een volledige huisstijl tot zelfs animaties en 3D-ontwerpen. Verder zorgt 3Motion voor het printen en afwerken van allerhande visuele communicatie. Ook plaatsing doen ze zelf. Dagelijks verzorgt 3Motion verschillende bestickeringen, carwraps, wandbekledingen enz. Tot slot biedt het bedrijf ook wereldwijde logistieke ondersteuning.