Agfa's UV LED-inkjetinktsets voor sign & display-toepassingen zijn GREENGUARD Gold-gecertificeerd!
Agfa kondigt aan dat zijn UV-inkjetinktsets Anuvia 1250/1551 en Anapurna1200 / 1501 de GREENGUARD Gold-certificering ontvangen vanwege hun milieuvriendelijkheid.
De GREENGUARD-certificering wordt verleend aan producten die voldoen aan enkele van 's werelds strengste normen voor chemische emissies, waardoor de luchtvervuiling binnenshuis en het risico op blootstelling aan chemische stoffen worden beperkt.
De GREENGUARD Gold-norm omvat gezondheidsgerelateerde criteria voor meer dan 360 VOS en vereist ook lagere totale VOS-emissieniveaus om ervoor te zorgen dat de producten aanvaardbaar zijn voor gebruik in gevoelige binnenomgevingen zoals scholen en zorginstellingen.
Agfa's Anuvia 1250 en 1551, evenals de Anapurna 1200 en 1501 inkjet inktsets behaalden het hoogste niveau binnen de GREENGUARD Gold-certificering, wat betekent dat ze volkomen veilig zijn om te worden gebruikt voor afdrukken die alle muren van een kamer bedekken – niet alleen als bewegwijzering of gedeeltelijke wanddecoratie.
Het behalen van de GREENGUARD Gold-certificering voor onze grootformaat UV LED-inkjetinkten onderstreept onze toewijding om printsystemen aan te bieden die veilig en milieuvriendelijk zijn", zegt Sarah Lafleur, Application Product Manager Inkjet Ink. "Drukkerijen die investeren in een Anapurna of Jeti grootformaatprinter van Agfa genieten zowel van de veiligheid van de operator als van de mogelijkheid om extra business te genereren omdat ze kunnen voldoen aan de verzoeken van hun klanten voor een gecertificeerde oplossing voor toepassingen voor wandafwerking.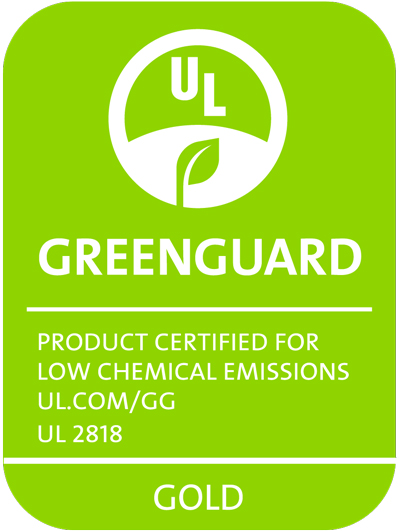 Over Agfa's UV LED-inkjetinkten
De Anuvia en Anapurna UV LED 4-kleuren en 6-kleuren inktsets passen perfect bij Agfa's Jeti en Anapurna grootformaat printengines.
Ze blinken uit in termen van:
Breed kleurengamma – Agfa's UV LED-inktsets beschikken over een breed kleurengamma en een hoge levendigheid, wat resulteert in levendige maar toch natuurlijke afdrukken die keer op keer indruk zullen maken en inspireren.
Veelzijdigheid – Agfa's UV LED-inkten zijn speciaal ontwikkeld om te printen op harde of flexibele media en verruimen de toepassingsmogelijkheden. Ongeacht het medium of het beoogde gebruik – algemene toepassingen, binnen of buiten – nauwkeurigheid en uitstekende hechting zijn een gegeven.
Laagste inktverbruik – Dankzij de gepatenteerde 'Thin Ink Layer' -technologie van Agfa, die afhankelijk is van een combinatie van een hoge pigmentbelasting en optimale pigmentdispersie met de algoritmen van Agfa's Asanti-workflow, is het inktverbruik per vierkante meter het laagste op de markt.
Ga naar www.ul.com/gg voor meer informatie over GREENGUARD en GREENGUARD Gold-certificering.