Thermostar P970
Positive-working printing plate designed for run lengths of more than 1 million impressions after baking, in harsh printing conditions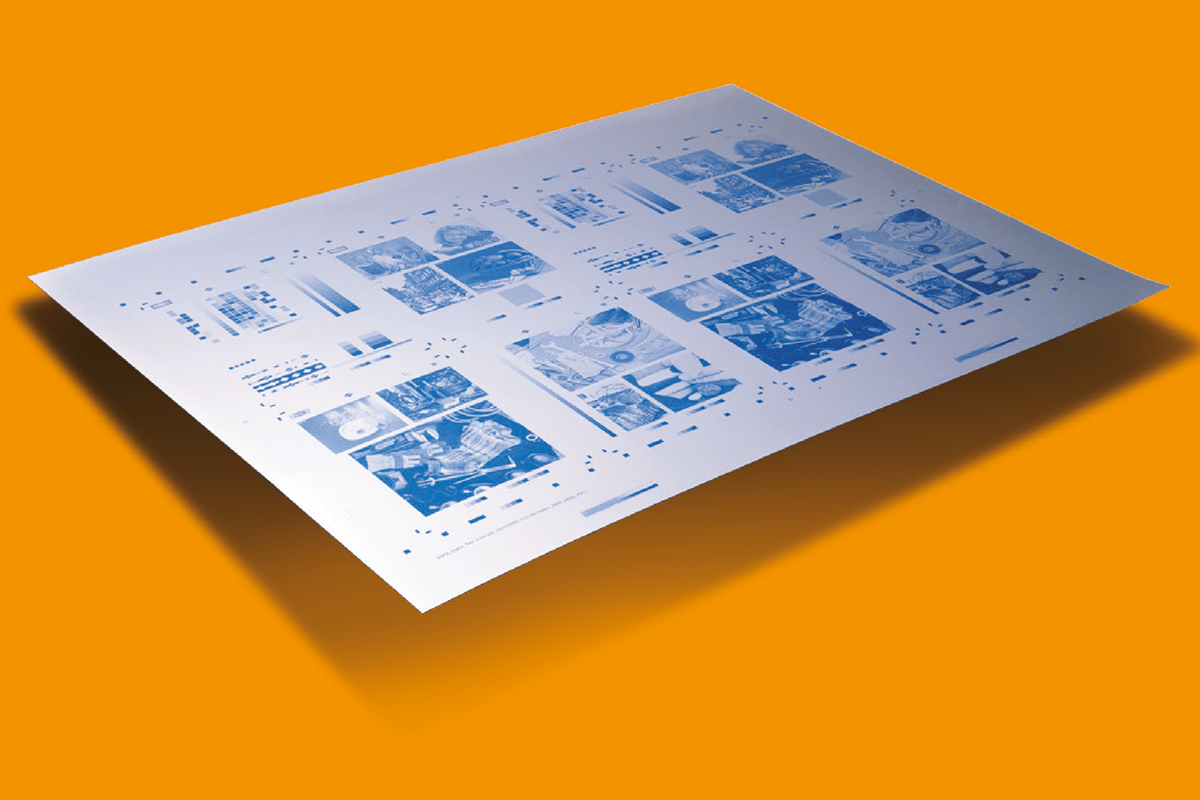 Thermostar P970 is a positive-working printing plate, compatible with all 830 nm platesetters. It offers high-quality thermal imaging and is designed for harsh printing conditions, achieving run lengths of more than 1 million impressions after baking – giving you greater job capacity.
The secret of Thermostar P970? The electrochemically grained and anodized aluminum substrate is manufactured to exacting tolerances and known for its excellent lithographic behavior. The coating layer provides fast imaging, as well as impressive lithographic performance and press durability. In addition, Thermostar P970 is capable of high-resolution printing with a screen ruling of 1 to 99% at 340 lpi. This makes it the perfect ally for a wide range of applications.
Fast imaging and exceptional press durability thanks to the coating layer
Press runs of more than one million plates when baked
Compatible with standard processing chemistry
Features
Simple and convenient
Thermostar P970 lightens the load of your busy workflow by offering you simplicity and convenience. It operates in daylight and uses standard processing chemistry, so it can be used interchangeably with other plates.
Flexibility for changing job requirements
Thermostar plates can deliver more than 1 million impressions when baked – giving you greater job capacity.
High-quality results on press
Thermostar plates are appropriate for a wide range of applications. The high-quality graining and anodizing allows fast start-up and a stable ink/water balance on the longest runs. Thermostar's high-resolution imaging capability ensures faithful reproduction – even on the most demanding jobs.
Technical Specs
Plate characteristics

Plate type
Positive-working, digital thermal offset plate
Substrate
High-quality grained and anodized aluminum
Spectral sensitivity
830 nm (thermal laser diode)
Practical sensitivity
140 mJ/cm²
Platesetter compatibility
Compatible with 830 nm platesetters
Image contrast
Excellent, can be measured with all available densitometers and plate readers
Plate sizes
Length: 450-3147

Width: 480-1590 mm

Resolution

ABS: 1-99% at 200 lpi at 2400 dpi
Sublima: 1-99% at 340 lpi at 2400 dpi
FM 20 µm

Gauges
0.15 mm, 0.20 mm, 0.24 mm, 0.30 mm and 0.40 mm (0.006″, 0.008″, 0.010″, 0.012″ and 0.015″)
Run length (baked)
Up to 1,500,000  (UV inks: up to 450,000)

Processing (Conventional positive thermal plate processor)

Developer
THD100 developer (also as replenisher)
Rinse water
Standard
Gum
RC795, RC795A, Unifin, Antura MAM1
Bath life
5,000 m²
Replenishment
110 ml/m²

Environment

Room lighting
Daylight
Room conditions (T, RH)
18-24 °C (64-75 °F), < 70% RH
Storage conditions
Below 32 °C (90 °F), <70% RH
| | |
| --- | --- |
| Plate cleaner | Antura CtP Plate Cleaner |
| Wash-out gum | Antura CleanGum |
| Fountain solution | Compatible with all fountain solutions from Agfa Graphics |
| Roller & blanket washes | Compatible with all roller & blanket washes from Agfa Graphics |
A chemical passport indicating the most appropriate chemistry is available for all Agfa plates.