SherpaProof Media
SherpaProof is a range of proofing media that perfectly predicts your results on press.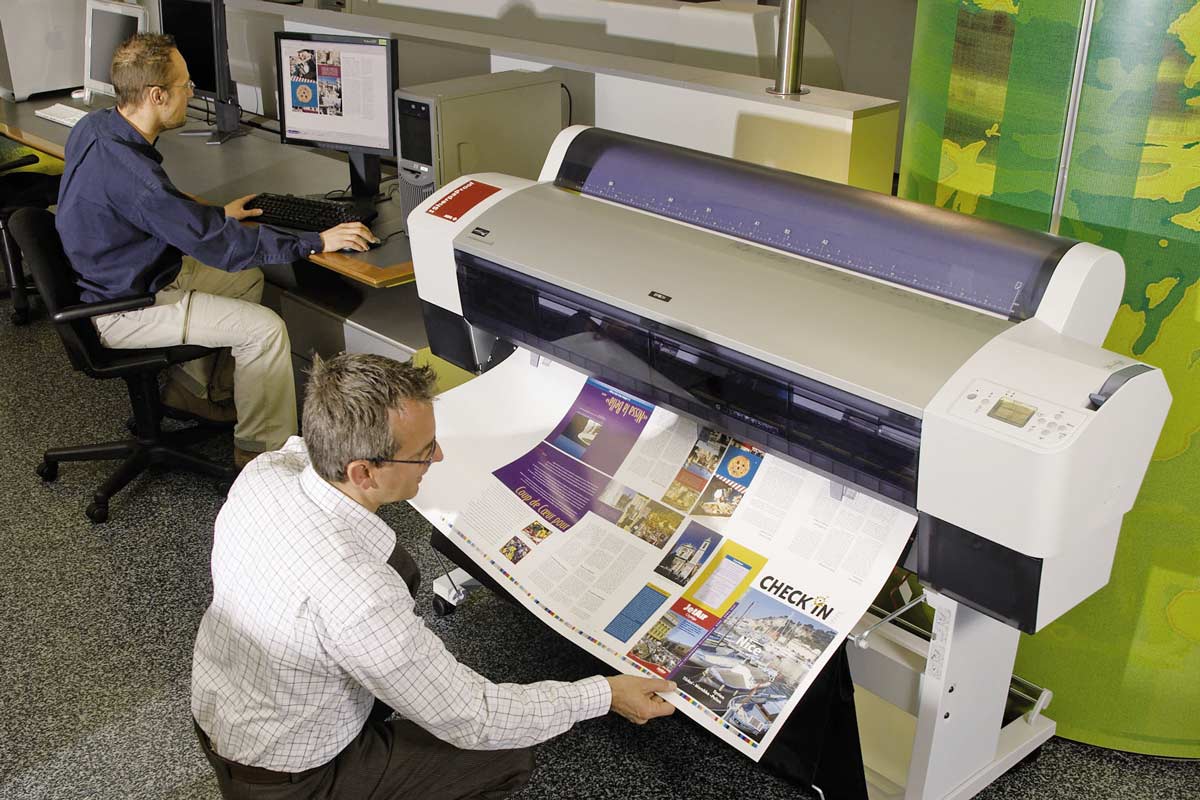 A proof is worth little, unless it's printed on the proper media. With its long-standing experience in analog and digital proofing, Agfa is able to offer the perfect type of media for every application.
Whether you use dye or pigment inks, and whether you need premium color contract proofs or dual-sided imposition proofs, you will find the exact fit for your engine and your applications at Agfa.
Variety of satin and glossy
Different weights available
Fogra certification for selected media
SWOP system certification
Features
Automated Proof-generation
Enjoy the wonders of automated proof-generation and proofing-by-numbers. SherpaProof media hold SWOP system and Fogra certificates, ensuring fast and reliable proofing.
Variety of Weights
Agfa is your one-stop-shop for proofing media. The SherpaProof range consists of different types and weights of proofing paper and proofing bases.
Technical Specs
SherpaProof Base (250g and 170g)

SherpaProof  instant-dry proofing base is stable with pigment or Ultrachrome inks. It is resin-coated and available in glossy and satin finishes for commercial and packaging applications. ISO-certified by FOGRA.
Color contract proofing:

Sherpa 24m and 44m-7-color, pigment based
Epson Stylus Pro 4000, 7600 and 9600 with Ultrachrome inks
SherpaProof systems with Epson Stylus Pro 4800, 4880, 7800, 7880, 7900, 9800,9880, 9900, and with the HP DesignJet Z3100, Z3200

ADPB: AgfaJet Digital Proofing Base (195g)

ADPB resin-coated base provides photorealistic image reproduction. Available in both glossy and satin finishes, ADPB accommodates a variety of commercial and package proofing applications.
Color contract proofing:

Grand Sherpa 6 and 7-color, dye-based
Grand SherpaMatic 7-color, dye-based
All: Sherpa 6-color engines, dye-based

ADSI: AgfaJet Dual-sided Imposition Proofing Paper (100g)

ADSI matte finished paper is designed for use with double sided, dye-based imposition proofers.
Imposition and content proofing:

SherpaMatic 43
Grand SherpaMatic 50

AIPP: AgfaJet Imposition Proofing Paper (90g &120g)

AIPP single-sided, matte finish paper can be used for superior commercial, packaging and newspaper proofing.
Imposition and content proofing:

Grand Sherpa – 4, 6 an 7-color dye based
Grand Sherpa 24 and Sherpa XL-6-color dye based
Sherpa 24m and 44m-dye and pigment based
SherpaProof systems with Epson Stylus Pro 4400, 4800, 4880, 7400, 7800, 7880, 7900, 9400, 9800, 9880, 9900 and with the HP DesignJet Z3100, 3Z200.
Epson Stylus Pro 4000, 7600 and 9600 series
HP Designjet series