PrintTune
Take total control with Agfa's comprehensive PrintTune print standardization tool. Benefit from more accurate, consistent colors, smoother approvals and an overall increase in efficiency and productivity.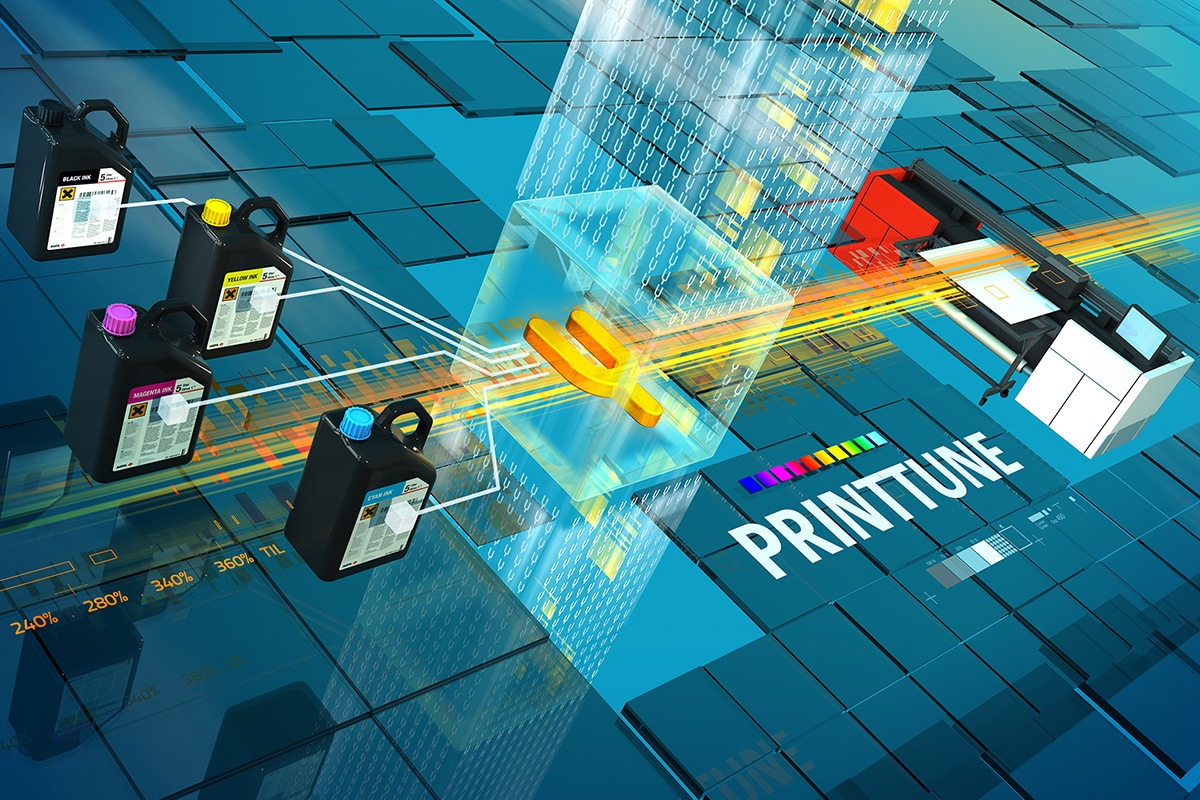 PrintTune is a comprehensive and unique print standardization solution that guarantees color consistency and ensures that printing jobs meet in-house standards or commonly known color spaces from Fogra or IDEAlliance. It increases productivity by lowering media consumption, and improving communication between operator, quality management and print buyers.
How is this possible? Wedges and color patches can be measured and thanks to PrintTune's powerful analytics capabilities, a score is calculated. This enables the objective evaluation of printing jobs related to specific standards. By doing away with subjective evaluations, print service providers can operate in a standardized way and get more jobs done in less time. What's more, this unique solution operates independently of printing technology and engine manufacturer.
Report to the stakeholders
As a quality-managed network solution, PrintTune reports in real time to each stakeholder.
Quality and plant managers see a clear trend analysis of print jobs, wide-format engine, substrates and even individual operators. This allows them to identify problems, schedule maintenance, look for best performing substrates (at the best price) and see where additional training is needed.
Brand owners and print buyers can check and approve the actual print quality of their orders remotely via PrintTune's customized graphic user interface. This eliminates the need for costly and time-consuming on-premise quality checks, and enhances customer loyalty.
Set the standards – and always live up to them: PrintTune allows printing professionals to measure color reproduction against any identified standard, including ISO 12647, G7, and specific buyer quality and color requirements. The pass-fail reporting process and scorecard system certifies that jobs are printed exactly to specification, improving quality and consistency (production validation).
Validate the print equipment to verify if it still matches the desired quality before any time is wasted on producing bad print (system validation).
Faster validation: PrintTune's real-time job verification function eliminates the need for clients to be physically present on press sign-off, thus saving travel time and costs.
Same quality anytime, anywhere: PrintTune can be deployed as a cloud-based solution and therefore be rolled out across different inkjet presses and sites. In this way, it helps you maintain the same consistency and quality, and opens up the possibility of assigning jobs by site to maximize economy and efficiency. The built-in G7 calibration methodology even allows bringing different workflows at the same quality level.
Use with any printing technology: Developed by Agfa, PrintTune can be deployed with any prepress workflow solution or printing technology.
Features
Data gathering and feedback
PrintTune gathers data from all printing engines on the network providing an easy to read dashboard for all stakeholders. For example, pre-press managers see how to update tonal curves and management accesses overall trends. This results in faster production and continuous improvement.
Analysis and predictive maintenance
Thanks to PrintTune's analytic capabilities, it's easier to optimize inkjet device maintenance schedules, ensuring maximum uptime. These analytical tools help diagnose problems with engines, substrates and even operators before they become serious. Use long-term data to demonstrate to customers the print quality supplied to reinforce client loyalty.