Plate Care Products
Extend the lifetime of your plates by using the right plate care product. Agfa developed high-performing plate cleaners for each plate.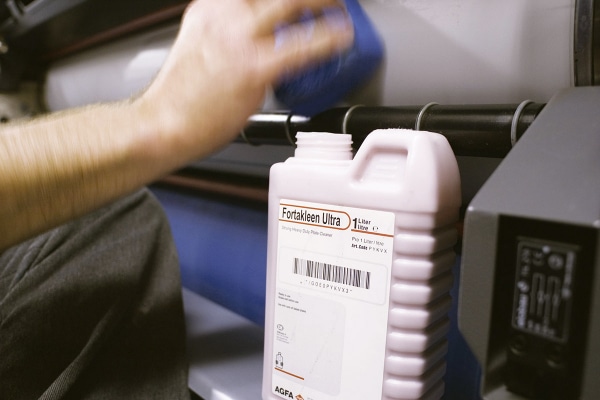 You want your plates to perform perfectly. Our plate care products enable you to extend their life by providing the necessary protection. Every plate needs its own specific cleaner, meeting the requirements of its unique composition. Agfa's cleaning products are developed simultaneously with the plate to ensure they works properly.
All our plate cleaners remove ink and scum, desensitize non-imaged areas and provide protection during press stops.
Brochures
Products
ANTURA CtP Plate cleaner: General state-of-the-art, mild emulsion cleaner for all CtP plates. Removes ink and provides desensitization during short press stops. Available in 6 x 1 l and 12 x 1 l.
ANTURA CleanGum: Dual purpose plate cleaner and storage gum. Removes inks and gums the plate for short term storage (1-7 days). Available in 6 x 1 l and 12 x 1 l.
Normakleen RC910: Emulsion cleaner and conditioner for positive and negative aluminium plates. Developed for analogue plates but can also be used on certain CtP plates. Removes scum, oxidation and light scratch mark. Available in 6 x 1 l and 12 x 1 l
Fortakleen RC95: Acidic heavy-duty abrasive emulsion plate cleaner for baked positive and both baked/unbaked negative pre-sensitised aluminium plates. Removes ink, scum & oxidation while improving the hydrophilic properties of the non-image areas. Available in 6 x 1 l.
Reviva plate: A liquid scratch remover for non-image areas on all printing plates. Available in 6 x 1 l.
ECO³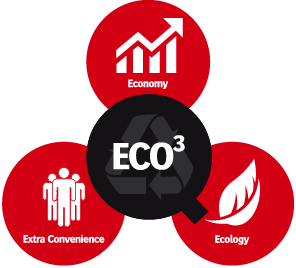 Agfa is committed to sustainable innovation that focuses on ecology, economy, and extra convenience—or ECO³. Our hardware, software and consumables make your prepress and printing operations cleaner, more cost-effective and easier to operate and maintain. The ultimate goal? More value for your entire printing business!
Related products