Kongsberg C Cutting Table
The new Kongsberg C table is designed to keep up with the faster, wider printers of today and tomorrow. Exceeding the standards in versatility, precision and productivity, it has everything that Kongsberg tables are noted for, and more. It is the very first multi-function super-wide digital finisher for signage, display and packaging applications.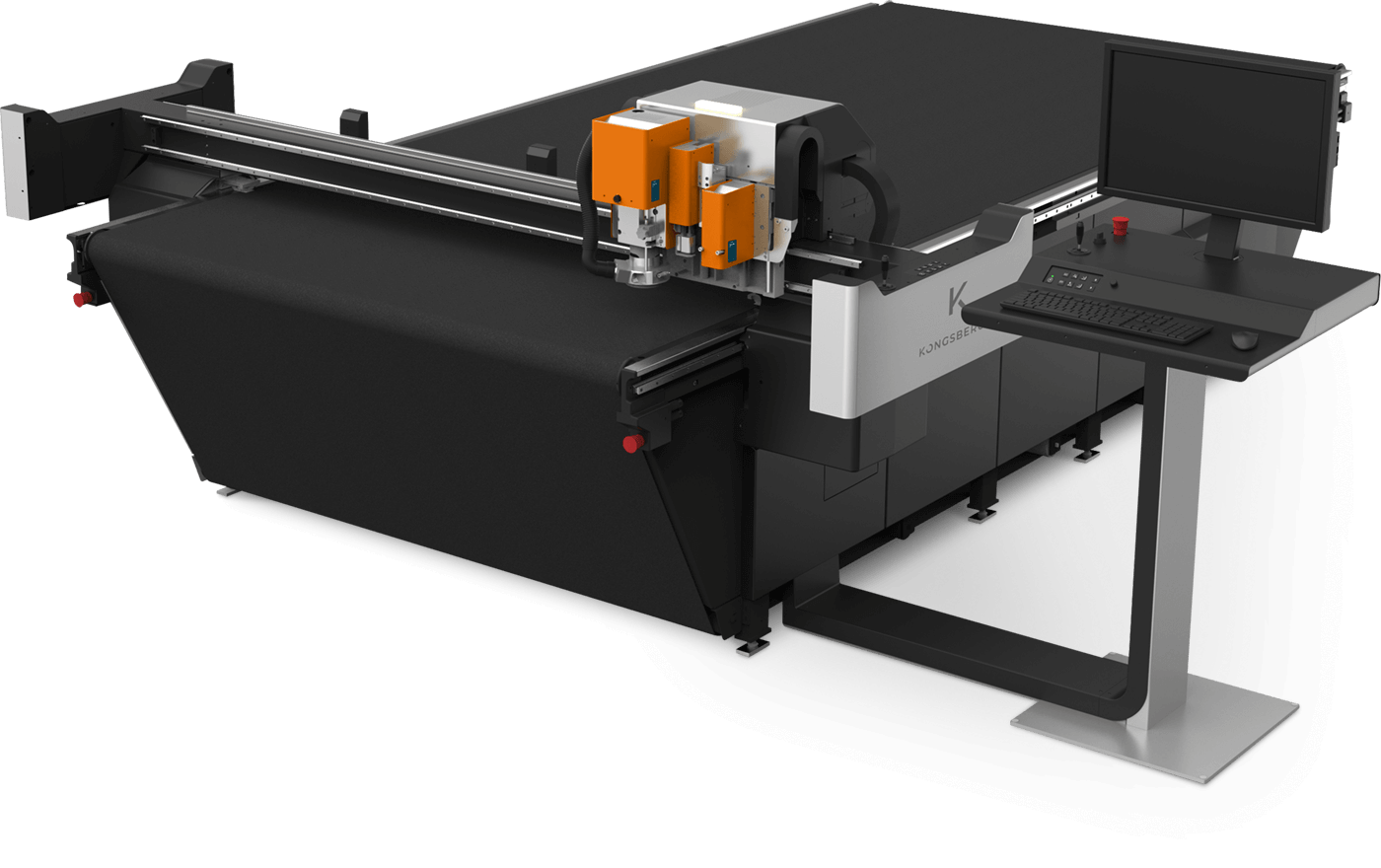 Kongsberg C stands for:
Capability: designed to handle all types of substrates, thick to thin
Capacity: the only super-wide finisher to offer a 3kW continuous duty high-performance milling unit
Consistency: delivers the same performance every time, even on the most demanding materials or for the most complex jobs
Choice: offers size and productivity simultaneously, eliminating the need to own dedicated digital finishers for different applications
Complete: a full solution consisting of hardware, software, bits & blades, and services
Ready for wide format materials
Consistent milling accuracy
Speed and power on demanding materials
Versatility
Produce 24/7
Intuitive operating
Features
Ready for wide format materials
Accommodating today's large format printing sizes, the new Kongsberg C can handle dimensions up to 3210mm wide by 3200mm long (126.37 in x 126 in).
Consistent milling accuracy
The lightweight carbon composite traverse provides the fastest throughput. Because of this technology the Kongsberg C delivers consistent precision in cutting and routing compared to any other system of the same size.
Speed and power on demanding materials
The Kongsberg C offers the raw strength required to process even the most rugged materials at high-production speeds without slowing down or sacrificing finishing quality.
Versatility
The Kongsberg C offers the highest versatility for all sign, display and packaging applications. Working with just about any substrate, from thin flexibles, to foam, to fluted materials, to rigid boards.
Produce 24/7
The Kongsberg C is a rock solid machine capable of non-stop automated production.
Intuitive operating
The i-cut Production Console is a new, easier to use front-end to operate and manage the Kongsberg digital finishing systems. It is designed for all applications on all Kongsberg tables.
Carbon composite traverse
The innovative carbon fiber traverse of 3,2 meters makes the Kongsberg C uniquely equipped for high speeds and fast acceleration.
Its rigid quality makes it possible to maintain a consistent accuracy on all materials. It also minimizes deflection when carrying heavy tooling or creasing with high down-force.
High powered 3kW milling
The Kongsberg C tables can be configured for milling applications ranging from sporadic, light-duty routing to lengthy jobs working with heavy-duty materials – all with record breaking productivity.
The Kongsberg C is the ONLY super-wide finisher with a 3kW continuous duty High-Performance Milling Unit.
Downforce for creasing
The Heavy Duty Tool Unit offers 500N (110lbs) of down force, sufficient to crease even the most challenging materials at large diameter creasing dimensions (150mm).
Tool, bit or blade exchange is fast and effortless thanks to the integrated tool tip height sensor. It accurately and automatically calibrates the working depth for different tools and greatly contributes to simple operation.
Widest range of tools for all applications and all substrates
A complete set of advanced, quick change tool heads provides versatility, making it easy to set up the cutting table to process any material.
Table mapping
The dynamic table mapping procedure provides a real-time update to the exact field conditions. The precise automatic z-control during cutting and routing, using table-top mapping, guarantees unsurpassed finishing quality.
Ergonomic design
The workstation is designed with the focus on operator safety and ease of use. It comes standard with an integrated joystick and operator panel. The workstation can be mounted left, right and in the machine front, when no conveyor feed option is installed.
Rack-and-pinion drive system
The rack-and-pinion drive system provides speed, durability and the brutal power required to drive through dense, thick materials.
The system offers great dynamic repeatability at heavy workloads.
Auxiliary control panel
An additional control panel at the end of the traverse offers easy access for the operator, speeding up production.
Roll feeder
The Kongsberg C can be outfitted with a wide-format roll feeder to support heavy-duty rolls of materials like textile, vinyl … up to 3330mm (131 inch) wide.
Tool Wagon
The convenient tooling cart makes changing blades, bits and tool inserts very straightforward.
Brochures
Availability
North America only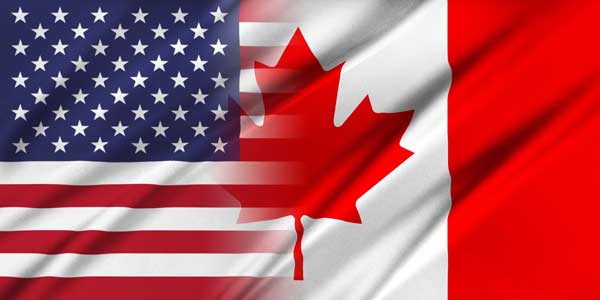 Technical Specs
| | |
| --- | --- |
| Work Area | 3210 X 1600mm (126.37 X 63 in.) |
| Max Material Size without conveyor feed | 3330 X 2125 mm (131 X 83.5 in.) |
| Max Material Size with conveyor feed | 3210 X 2125 mm (126.5 X 83.5 in.) |
| Overall Dimensions (including workstation) | 5100 X 2320 mm (201 X 91.5 in.) |
| Max Speed | 100 m/min. (66 in./sec) |