Grand Sherpa Universal AM Ink
Grand Sherpa Universal AM Ink is a solvent-based ink for the Grand Sherpa Universal AM printer. It delivers high-quality results without the need for extra environmental equipment.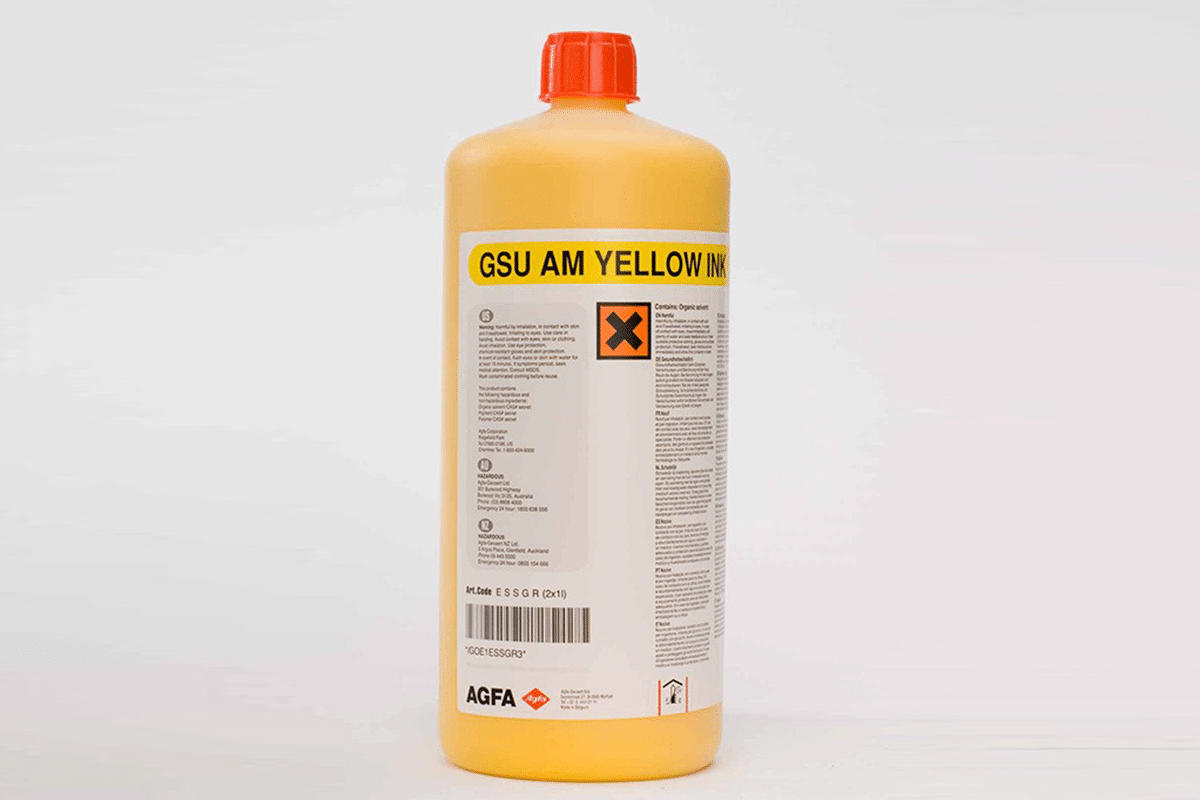 Do you own the wide-range Grand Sherpa Universal AM printer? Feed it this ink and see your machine shine. It produces vibrant colors on coated and uncoated media, such as paper, vinyl and backlit film.
These solvent-based inks also dry fast. Which means that your products are ready for the big world out there, soon after printing. And ready in this case means really ready. Thanks to their excellent water, rub and scratch resistance, the inks do not need lamination. Unless if you are planning to use them in extreme conditions, of course. Feel free to put them to the test!
Highly saturated top quality colors
Uniform gloss appearance
High durability
Improved neutral production
Features
High Quality
Grand Sherpa Universal AM Ink combines the vibrancy of indoor prints with outdoor image stability. Even in images with a high ink load, the uniform gloss appearance stands unrivalled.
High Productivity
Grand Sherpa Universal AM Ink has fast drying characteristics, a prerequisite for high system performance. And its enhanced ink properties let you achieve the same quality level at higher printing speeds.
Bulk Packages
Agfa's Grand Sherpa Universal AM Inks are available in cassettes (220 ml) in all the standard colors: cyan, light cyan, magenta, light magenta, yellow, black and cleaning fluid.