Grand Sherpa AM Dye inks
Grand Sherpa AM Dye Inks are inkjet formulations for large-format, water-based printers. They achieve the highest level of color performance on photo, poster and proofing applications.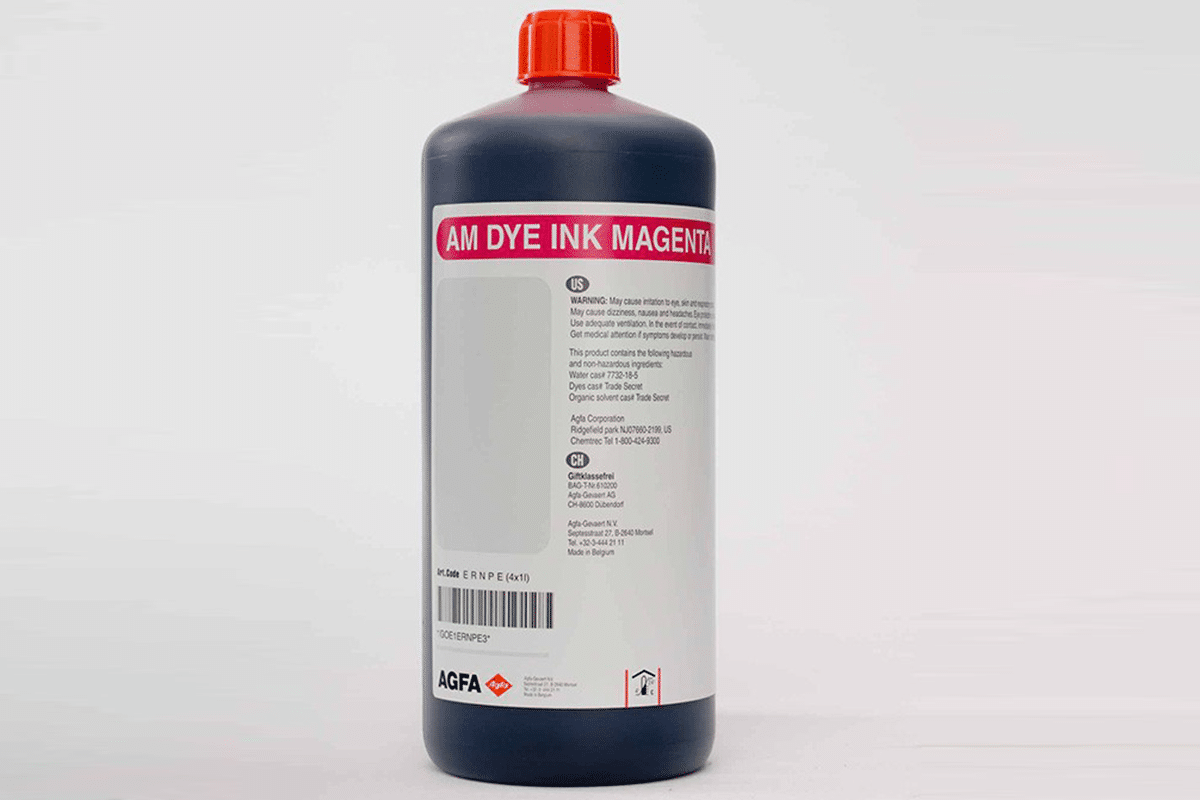 Grand Sherpa AM Dye Inks breathe life into your Grand Sherpa printer. And into any printer with the same type of print heads. The ink meets the demands of the highest quality water-based dye inkjet printing. Use it to print on a variety of media, such as vinyl, PVC, canvas, mesh and textiles.
The results, however, do not vary. Time and time again, brilliant colors seem to jump right off your product.
Highly saturated colors
Uniform glossy appearance
High color contrast
Improved neutral quality
Features
Improved Resistance to Bleeding
Grand Sherpa AM Dye Ink prints have improved resistance to bleeding when stored in high relative humidity environments.
Fast and Clean Handling
These inks dry quickly, allowing for clean handling and fast lamination.
Bulk Packages
Agfa's Grand Sherpa AM Dye Inks are available in the standard bulk packaging (4 x 1 liter) in all the standard colors: cyan, light cyan, magenta, light magenta, yellow and black. Other types of bulk packages, such as 5 liter and 20 liter containers, are available on request.