Energy Elite
Energy Elite is a robust plate, perfect for a wide array of commercial and packaging applications, without the need for baking.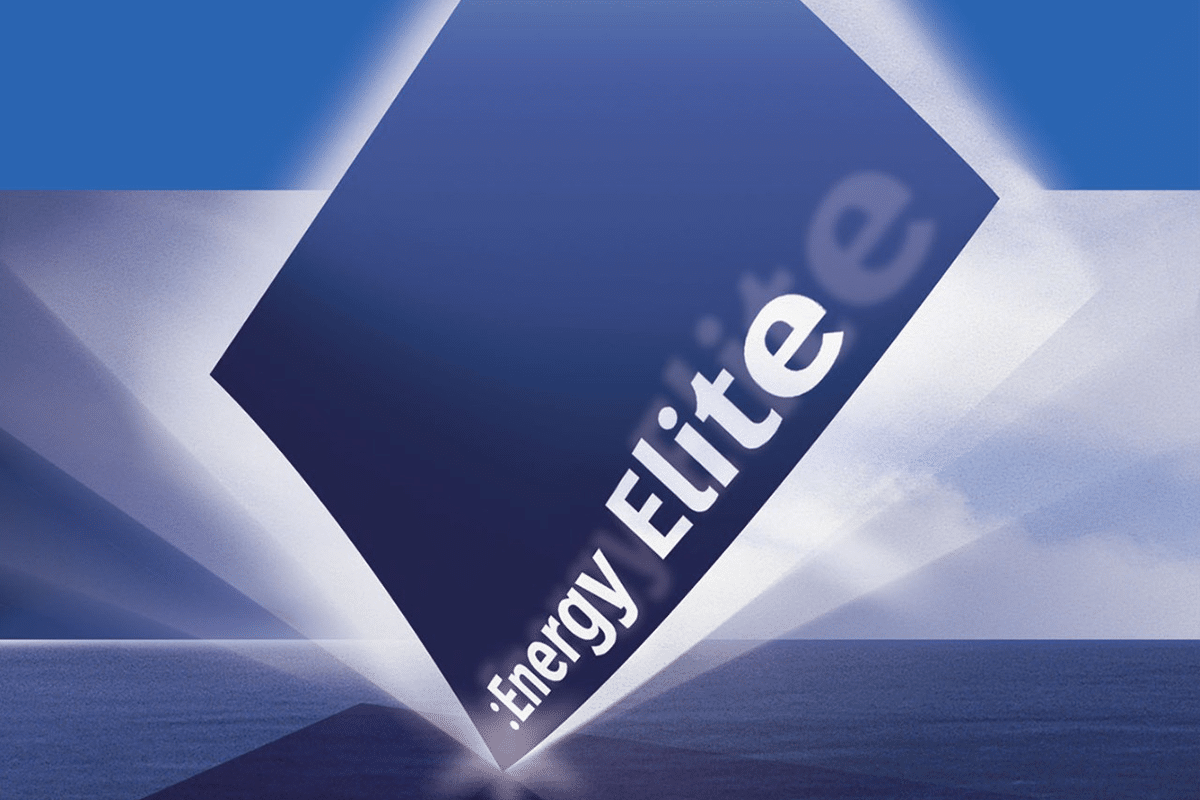 Energy Elite is an advanced, no-bake thermal plate technology. It's fully compatible with UV and metallic inks and eliminates the need for baking, saving you on space and energy. And it achieves runs up to 350,000 and in harsh environments up to 100,000 copies.
Energy Elite plates work seamlessly with all leading 830 nm thermal CtP systems. And they use their own specific Energy Elite Improved developer, which ensures a long bath life, low chemistry consumption and clean processing.
Space and energy savings, because you can skip the baking
Durability on press and good chemical/solvent resistance
Compatible with UV and metallic inks
Consistency of print due to robustness of the plate
Optional increase of run length by 50 to 100% if you do bake the plates
Features
No-bake Technology
The Energy Elite's double-layer technology uses a highly chemical-resistant second layer for long run performance without the need for post-baking. This plate achieves runs up to 350,000 copies and in harsh environments (e.g. UV and metallic inks) up to 100,000 copies. Its baking capability allows these run lengths to be further increased by 50 to 100%.
High-Quality Imaging
Energy Elite is a positive-working printing plate that's daylight safe and boasts excellent image contrast. Agfa Graphics' advanced double-layer coating technology offers you a 1 to 99% imaging capability at 200 lpi.
No Compromise on Press
The use of Agfa Graphics' Flat Substrate Technology guarantees the widest latitude on press without compromising on performance. This yields low dampening levels, stable ink/water balance and excellent lithographic performance on press, including fast start-ups, even after press stop-downs.
Long Run, No-Bake Thermal Plate
Energy Elite plates ensure robust, dependable press performance under a wide range of aggressive press conditions, without the need to post-bake. This results in a significant reduction of costs and energy consumption. The Energy Elite Developer system assures long chemistry bath life and minimizes processor cleaning.
Technical Specs
Plate characteristics

Plate type
Positive-working, thermal offset plate
Substrate
High-quality grained and anodized aluminum
Spectral sensitivity
830 nm (thermal laser diode)
Practical sensitivity
115 mJ/cm²
Platesetter compatiblity
Compatible with all 830 nm platesetters
Image contrast
Excellent, can be measured with all available densitometers and plate readers
Plate sizes
Length: 450-2080 mm width: 480-1590 mm
Resolution (depending on platesetter)

ABS: 1-99% at 200 lpi at 2400 dpi
Sublima: 1-99% at 280 lpi at 2400 dpi
FM 25 µm

Gauges
0.15 mm, 0.20 mm, 0.24 mm, 0.30 mm, 0.35 mm, and 0.40 mm (0.006″, 0.008″, 0.010″, 0.012″, 0.014″ and 0.016″)
Run length
350,000 (UV inks: 100.000)

Processing

Developer
THD200 developer (THR200 replenishment)
Replenishment rate
50-80 ml/m² and 50-80 ml/h
Bath life
4000 m²
Processor
All thermal plate processors

Environment

Room lighting
Daylight
Room conditions (T, RH)
18-24 °C (64-75 °F), < 70% RH
Storage conditions
Below 32 °C (90 °F), <70% RH