Colex Fotoba High Performance XL320
The Fotoba XL320 High Performance is the perfect solution for cutting flexible media up to 40 mil and capability of cutting a wide range of Textile/Fabric up to 130" wide.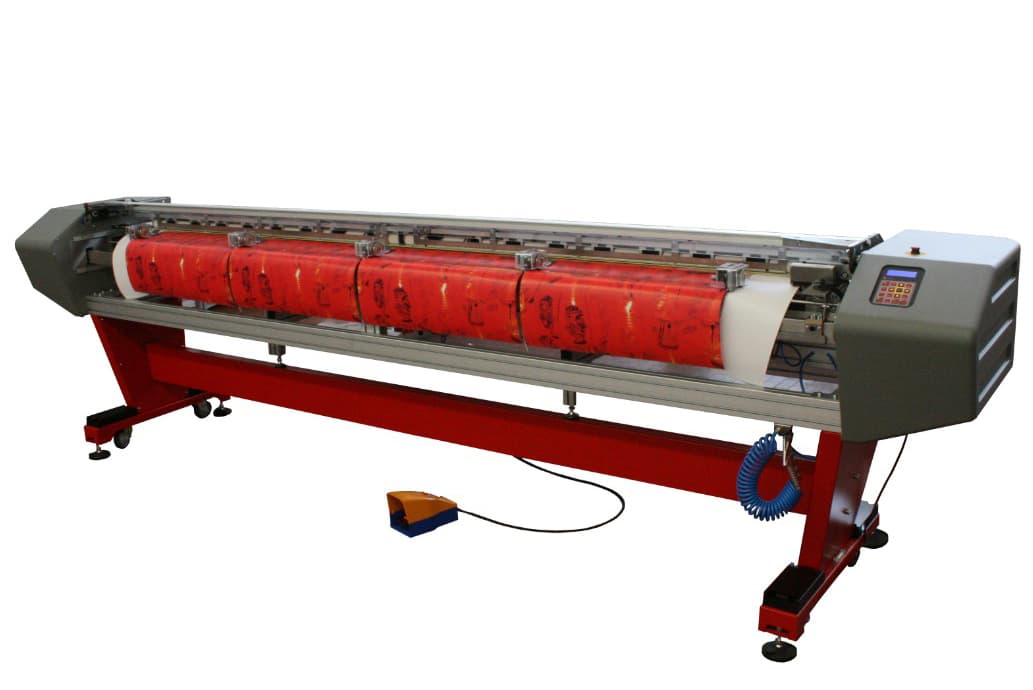 The Fotoba XL series cutters are super fast to eliminate the bottlenecks in your finishing department. A single cutter is capable of handling the output of several printers.
The XL cutters uses FOTOBA CUTMARKS to follow the edge of the image. Regardless of any feed misalignment, the XL Cutter will automatically realign itself to the edge of the printed image. The XL cutter will always produce square finished images even if the printer fails to print parallel to the media edge or if the printer fails to wind up the rolls squarely (telescoping).
The XL320 can cut a 150 foot Roll in under 10 minutes!
Features
The XL Series can handle media with a maximum thickness of 40 mil including polycarbonate, laminates and encapsulated media, photo paper, vinyl, self-adhesive vinyl, graphic arts film, duratrans, canvas and much more.
Characteristics:
Self squaring to the edge of the image (X)
Automatic tracking of the image edge (Y)
Max linear speed 50 ft per minute
Vertical slitters: single 8 mm double or adjustable double
Adjustable cutting lengths and quantities for media conversions
Memory channels to store different cut marks
All mechanism controlled by stepper motors
Automatic scanning of the cut marks
Self sharpening blade system
Accuracy +/- 1 mm (0.04 in.)
Technical Specs
Media Handling

Max Roll Size Diameter
10″
Max Paper Width
130″
Min Paper Width
43″

Weight

Net Weight
705 lbs.
Dimensions
XL320 Dimensions
169″ X 28″ X 46″ H

Air Requirements

60 psi, .25 cfm

Electrical Requirements

110V
Availability
North America only