Azura TS
Eliminate the processing variables that you worry about, and get the reliable and consistent quality that your clients deserve: with Azura TS, the chemical-free plate system.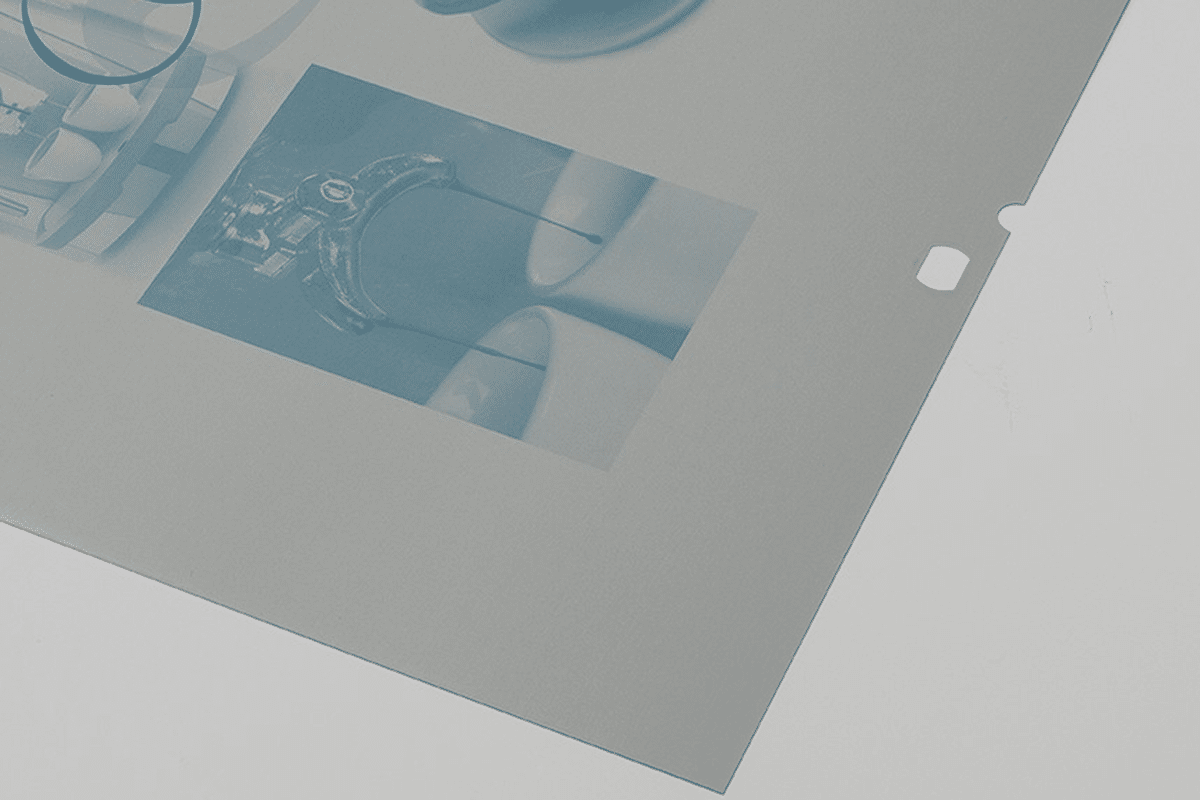 The Azura TS is a thermal plate for low- to medium-volume commercial printing where simplicity and reliability are priorities. It allows you to preserve the high-quality imaging of traditional platemaking, without press changes or chemical processing.
Chemistry-free platemaking? That's right, thanks to the ThermoFuseTM particles in the anodized aluminum plate coating. The thermal laser heats up the coating, causing the particles to fuse and bond firmly to the aluminum. After exposure, the plate is cleaned and gummed in one simple step by the Azura Clean-Out Unit (COU). The result? Razor-sharp image definition, in runs of up to 100,000, depending on press conditions.
Simplified platemaking thanks to advanced ThermoFuseTM technology
Clear and consistent high-quality results
Environmentally friendly
Safer work environment because of the chemistry-free procedure
Reduction of waste and disposal costs formerly associated with chemicals
Features
No Processing Variables
Azura TS plates can easily be added to any workflow. Because they use no chemical processing, they are safer, simpler and more consistent for everyone to use. And they provide the convenience of daylight handling, allowing them to be used in any prepress environment.
No Special Press Room Handling
Azura TS plates work with your existing press workflow, so you can keep on working with the same inks, fountain solutions, or alcohol substrates. The plate prints directly from its electrochemically grained and anodized aluminum substrate, giving you a wider printing latitude.
High-quality Results on Press
Azura TS plates provide 2 – 98% dpi screen tints at 200 lpi depending on imaging conditions, yielding excellent results on press. They also give you up to 100,000 impressions depending on printing conditions for high productivity.
ThermoFuse Technology
During imaging, particles within the Azura TS plate are fused together by the thermal laser to create an image. A physical process then bonds the image to the substrate, with absolutely no chemical processing involved. A dedicated cleaning unit uses gum to finish the plate and clean the un-fused areas, leaving you with a press-ready Azura TS plate.
Technical Specs
Plate characteristics

Plate type
Negative-working, chemistry-free ThermoFuseTM offset plate
Substrate
High-quality grained and anodized aluminum
Spectral sensitivity
830 nm (Thermal laser diode)
Practical sensitivity
200 mJ/cm²
Platesetter compatiblity
Accredited for most common external drum thermal platesetters
Image contrast
Good. Can be measured with all available densitometers and plate reader
Plate sizes
Standard sheet-fed and web sizes
Resolution (depending on platesetter)
ABS: 2-98 % at 200 lpi at 2400 dpi

Sublima: 1-99% at 240 lpi at 2400 dpi

0.15, 0.20, 0.24, 0.30 mm (0.006", 0.008", 0.010", 0.012")
Run length
Up to 100,000 dependent on press conditions, not suited for UV inks

Processing

Clean-out gum
Azura TS gum
Bath life
300 m²/20 litres
Clean-out unit
Azura COU 95, 125, 85, 120

Azura COU CX85, CX125

Clean-out unit speed
1.6 m/min in CX85, CX125

Environment

Room lighting
daylight
Room conditions (T, RH)
18-24 °C (64-75 °F), < 70% RH
Storage conditions
Ambient temperatures below 50°C / 50°C not to be exceeded for >24 hours