Avalon N4
The Avalon N4 thermal CtP system brings commercial and packaging printers the automation and imaging capabilities of larger devices in a compact format. It handles plates up to 830 x 680 mm, with a maximum throughput level up to 21 plates per hour.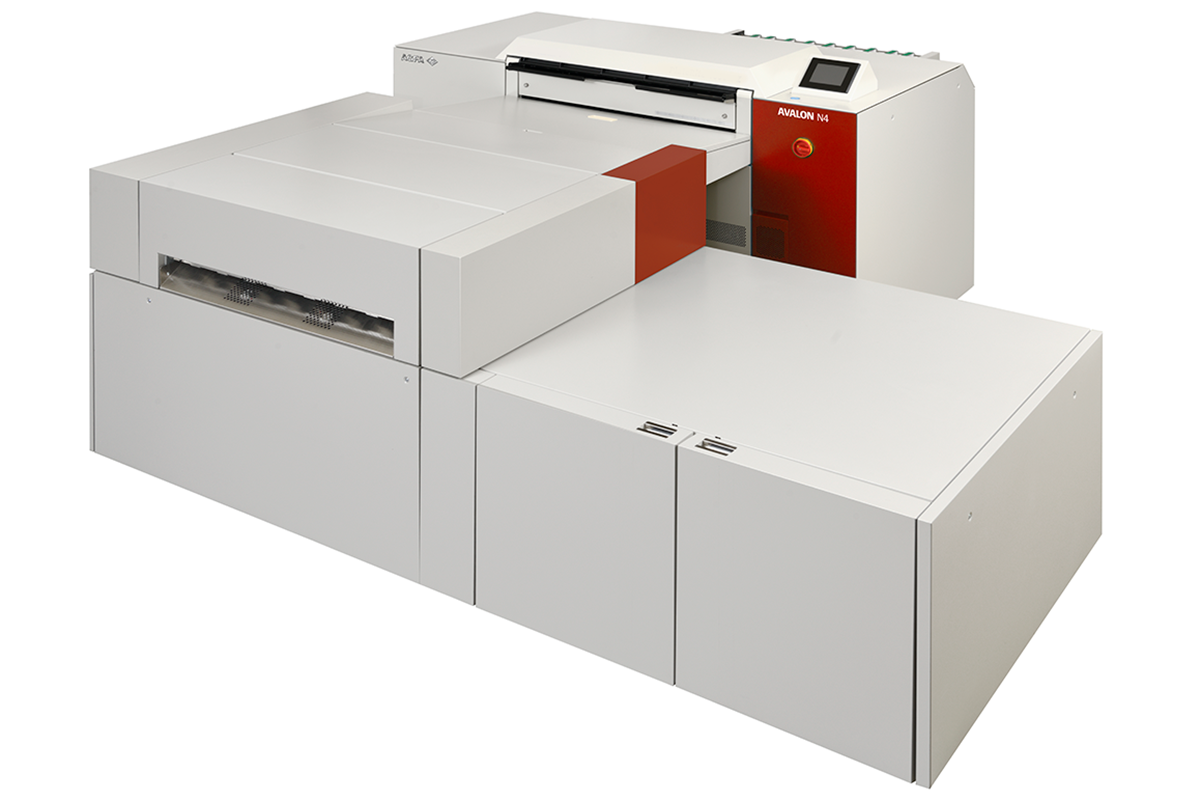 The Avalon N4's streamlined operation and uncompromising image quality will allow you to handle the most demanding jobs, with more profit. The Avalon N4 comes with an optional inline punching system and standard Ethernet connection, providing direct interfacing with Agfa's Apogee workflow. Plate or plate cassette loading is easy and can be done while the platesetter is operational. The N4 AL-S and N4 AL-M plate loaders offer maximum convenience and automation.
State-of-the-art multi-channel fiber-coupled thermal lasers provide reliable high-quality plate imaging
High plate productivity up to 21 pph
Process efficiency thanks to automation and workflow integration
Accurate imaging thanks to plate edge detection, no registration punching required.
Features
Multi-channel fiber-coupled thermal laser-diode technology
The imaging system provides precise dot reproduction on plate for high-quality print results. The Avalon N4 has  32 channels, resulting in a maximum plate output up to 21pph
Plate registration with edge detection system
The plate registration on the external drum is based on two fixed pins combined with optical plate edge detection. This assures consistently accurate imaging without the requirement of additional registration punching.
Process automation options
A single- or multi-cassette loader improves the plate loading efficiency considerably. Before loading the plate on the external drum, an inline press punch can be activated. After the  have been imaged, they are guided into an online processor or a clean-out unit The cassettes can be loaded while the platesetter is operational.
Manual plate loading with standard pre-staging
The operator can load a plate while imaging another one and then leave the unit unattended. When the first plate leaves the external drum, the second one automatically enters the system. The operator does not need to intervene.
Small plate size option
This option enables you to use smaller plates size – 270/324 x 278 mm. For this purpose, two extra metal pins are added to enable registration with plate edge detection.
Brochures
ECO³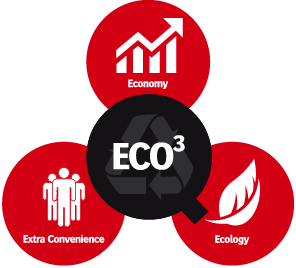 Agfa is committed to sustainable innovation focused on ecology, economy, and extra convenience – or ECO³. We develop integrated solutions – consisting of hardware, consumables, software and services – that streamline your prepress and printing operations and make them cleaner, more cost-effective and easier to operate and maintain. All while guaranteeing superior and consistent print quality.
The result? More value for your entire business!
Technical Specs
Imaging technology
32-channel laser diodes
Laser type
830 nm thermal laser diodes
Recording system
External drum
Press punch
max 6 units
Resolutions
1200, 2400, 2438 & 2540 dpi

Throughput

Throughput pph (745 mm x 605 mm, 2400 dpi)
21
Plate loading & unloading configuration
Manual loading
yes
Semi-manual loading
yes
Automatic (autoloader)
yes
Pallet loader
n/a
Manual unloading
yes
Inline unloading
yes

Plate characteristics

Min plate size (along drum x around drum)
324 mm x 330 mm (12.8″ x 13.0″)
270 x 278 mm (10.7″ x 10.9″) optional
324 x 278 mm (12.8″ x 10.9″) optional
Max plate size (along drum x around drum)
830 mm x 680 mm (32.7" x 26.7")
Thickness
0.15 mm-0.3 mm (6-12 mil)
Max exposure size (along drum x around drum)
830 mm x 656 mm (32.7″ x 25.8″)
| | | |
| --- | --- | --- |
| Autoloaders | N4 AL-S | N4 AL-M |
| Plate capacity | 100 | 300 |
| Number of cassettes | 1 | 3 |
| Min./max. plate size | 324 mm x 370 mm (12.8" x 14.5") / 830 mm x 660 mm (32.7" x 26") | 324 mm x 370 mm (12.8" x 14.5") / 830 mm x 660 mm (32.7" x 26") |
| | |
| --- | --- |
| Temperature range | Recommended: 21-25 °C |
| Humidity range | 40-70 % RH  (no condensation) |
| Power | Single-phase 200-240 V, 15A |
These apply to CtP systems and autoloaders