Asanti Enhancers
Los optimizadores Asanti mejoran el flujo de Asanti con más opciones de salida y mayor productividad.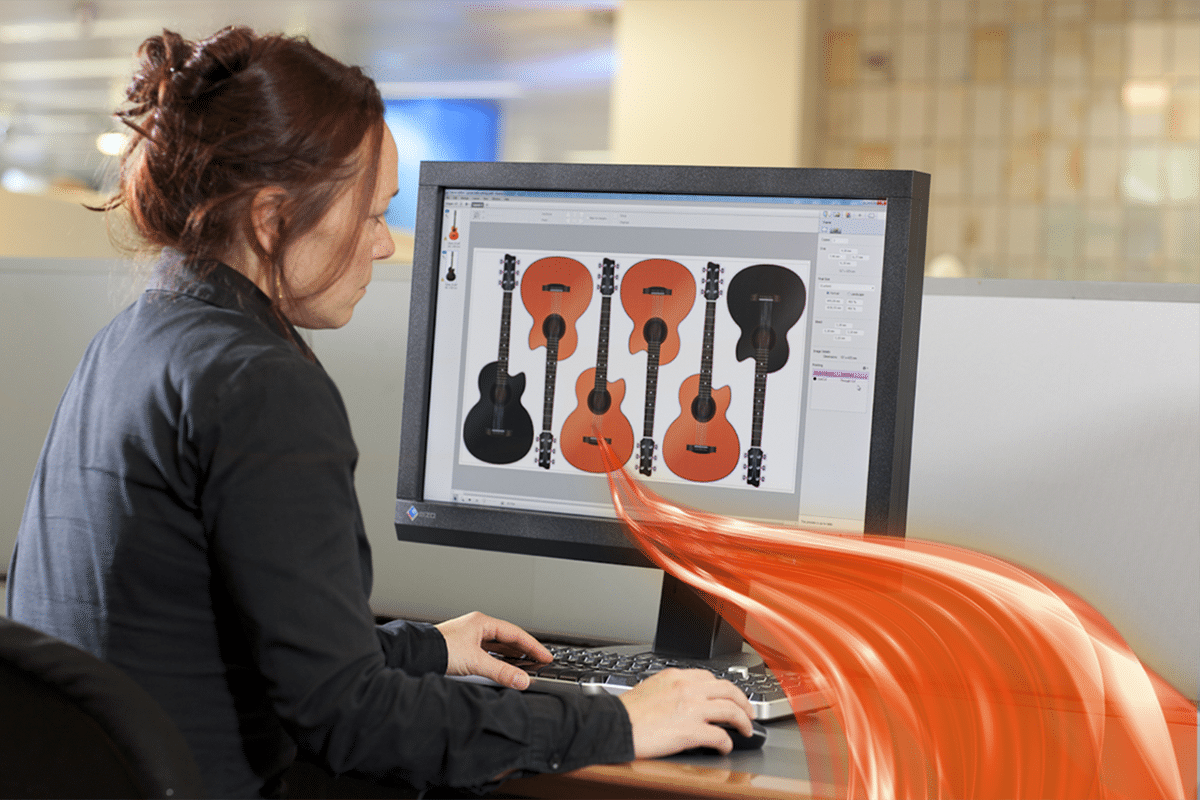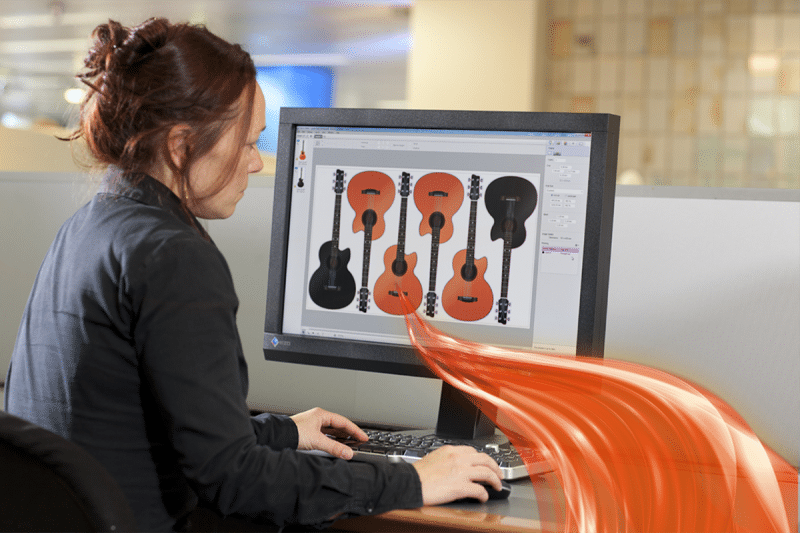 ¿Utiliza nuestro flujo de trabajo Asanti para optimizar el proceso de producción de sus trabajos de impresión de gran formato? ¡Enhorabuena! Esto significa que ya ha simplificado y optimizado todos los pasos desde la entrada de datos hasta la salida del producto final.
Los optimizadores Asanti elevan la productividad a otro nivel. Permite cumplir los siempre cambiantes requisitos de los trabajos y escalar Asanti en función de las necesidades de cada negocio de impresión digital. Agfa ha desarrollado optimizadores de la productividad para mejorar sus niveles de producción y optimizadores de la conectividad para ampliar las posibilidades de salida.
Mayor versatilidad y escalabilidad
Mayor automatización
Mayor productividad
Más funciones de gestión de trabajos
Más posibilidades de salida
Características
Optimizadores de la productividad
Los optimizadores de la productividad mejoran en general la rentabilidad. Permiten añadir equipos, mejorar resultados y facilitar el anidamiento de formas reales.
Optimizadores de la conectividad
Los optimizadores de la conectividad permiten imprimir TIFF, PDF y otros tipos de archivo no Agfa para aumentar las posibilidades de salida, Así como crear enlaces JDF/JMF al sistema de información de gestión para mejorar aún más la integración y automatización de los procesos.
Especificaciones técnicas
Productivity Enhancers
Additional render capacity to increase throughput and drive additional devices
Increases the amount of APPE instances to ensure that files are processed swiftly to avoid production stops. If required, the Asanti server can be expanded with additional computing power. By expanding the hardware of the Asanti environment, a fail-over solution becomes available.
One Way Vision
An easy-to-use mechanism to create see-through graphics on non-perforated transparent material.
 Finishing integration

Adds cut lines using the Asanti cut editor. This editor detects outlines automatically and generates a cut line based on them. If needed, this automatic mode can be further finetuned by manually editing the cut line or drawing additional kiss cut lines.
Saves time when finishing products by adding barcodes. These barcodes identify the job and make sure the right cut file is loaded in your digital cutting device.

True Shape Nesting
Optimized retention and positioning of irregular shapes on available media, based on copy count
Automate TP
A new Task Processor, which provides more flexibility for collecting Hot Tickets by defining various rules/conditions that steer the processing of input documents depending on their attributes.
Seamless Step & Repeat
To create curtains or wallpaper, a specially created image gets repeated horizontally and vertically, thus creating an endless pattern or image. This enhancer makes sure that the initial image is stepped in such a way that no white lines or seams are visible in the repeat print.
Packaging
Embedded in the Asanti interface, the Asanti Packaging pack bundles all features that allow you to prepare and process packaging jobs: Importing a CAD design, adding artwork, managing overprint of flaps automatically snagging images to the right position… It manages the different station numbers and lets you resolve any potential bleed overlap and work out line types for structural and technical processing like dimensions, annotations, foils, glue, varnish…
Connectivity Enhancers
Non-Agfa Output Link
Output to all 3rd party high-res devices
Additional User / Client
Allows you to create and manage jobs with five additional users within one Asanti server environment.
Kanji 2

Normalizes and renders Kanji fonts at high resolution
The license determines the amount of fonts that can be used
Required for the Japanese market

Production dashboard
Retrieves all production data such as media consumption from the print engines and shares that information with the stakeholders on dedicated web pages. The same data can be exported to an MIS or ERP solution for further integration and post-calculation purposes.
Optimizadores de la productividad
Mayor capacidad de trabajo para aumentar la productividad y gestionar más dispositivos.
Aumenta la cantidad de instancias APPE para asegurar que los archivos se procesan diligentemente para evitar paradas de producción. Si es necesario, se puede ampliar el servidor Asanti con más potencia informática. Al aumentar el número de equipos del entorno Asanti, se puede disfrutar de una solución post-fallo.
One Way Vision
Un mecanismo sencillo de creación de gráficos translúcidos o materiales transparentes no perforados.
 Integración de acabado

Añade líneas de corte con el editor de corte Asanti. Este editor detecta automáticamente los márgenes y genera una línea de corte adecuada. Si es necesario, este modo automático puede ajustarse todavía más editando manualmente la línea de corte o dibujando líneas de corte superficial adicionales.
Ahorra tiempo en el acabado de los productos incorporando códigos de barras. Estos códigos de barras identifican el trabajo y se aseguran de que se cargue el archivo de corte correcto en el dispositivo de corte digital adecuado.

True Shape Nesting
Retención y posicionamiento optimizados de formas irregulares sobre sustratos disponibles en función del número de copias.
Automate TP
Un nuevo procesador de tareas que flexibiliza aún más la recopilación de Hot Tickets definiendo varias reglas/condiciones que rigen el procesado de los documentos entrantes en función de sus atributos.
Paso y repetición fluido
Para crear cortinas o papeles tapiz, se repite horizontal y verticalmente una imagen especial para crear un efecto de motivo o imagen multiplicado. Este optimizador se asegura de repetir la imagen una a una de forma que no queden líneas blancas o costuras visibles en la impresión resultante.
Packaging
Integrado en la interfaz Asanti, el paquete Asanti Packaging reúne todas las funciones que permiten preparar y procesar trabajos de embalaje: importar diseños CAD, añadir elementos artísticos, gestionar sobreimpresiones de solapas colocando automáticamente las imágenes en la posición correcta… Gestiona los números de las distintas estaciones y permite resolver las posibles superposiciones de sangrías y determinar tipos de líneas para el procesado estructural y técnico como dimensiones, anotaciones, plásticos, pegamento, barniz…
Optimizadores de la conectividad
Enlace de salida externo de Agfa
Salida a los dispositivos de alta resolución de fabricantes  externos
Usuario/cliente adicional
Permite crear y gestionar trabajos con cinco usuarios adicionales dentro de un único entorno de servidor Asanti.
Kanji 2

Normaliza y produce fuentes Kanji a alta resolución.
La licencia especifica la cantidad de fuentes que se pueden usar.
Obligatorio en el mercado japonés.

Panel de control de producción
Recupera toda la información de producción como el consumo de sustratos de los motores de impresión y la comparte con las personas interesadas en páginas web dedicadas. Esta misma información se puede exportar a una solución MIS o ERP para integrarla y realizar cálculos posteriores.
Adobe Solution Partner

Asanti integra ahora el último concepto tecnológico PDF Print Engine (APPE) de Adobe con el que podrá disfrutar de libertad y creatividad sin límites. Genera automáticamente PDF maestros y gestiona procesos dependientes de dispositivo para garantizar la consistencia de extremo a extremo.
Asanti Network

Descubra una gran cantidad de conocimientos en AsantiNetwork, la comunidad oficial en línea para usuarios de Asanti.
Microsoft Gold Certified Partnership

Agfa lleva décadas siendo un Microsoft Gold Certified Partner, prueba de nuestra competencia en soluciones de software/ISV, de nuestros conocimientos y experiencia, y de nuestro impacto en el mercado tecnológico.