Asanti Enhancers
Mit Asanti Enhancers optimieren Sie Asanti durch zusätzliche Ausgabemöglichkeiten und erhöhte Produktivität.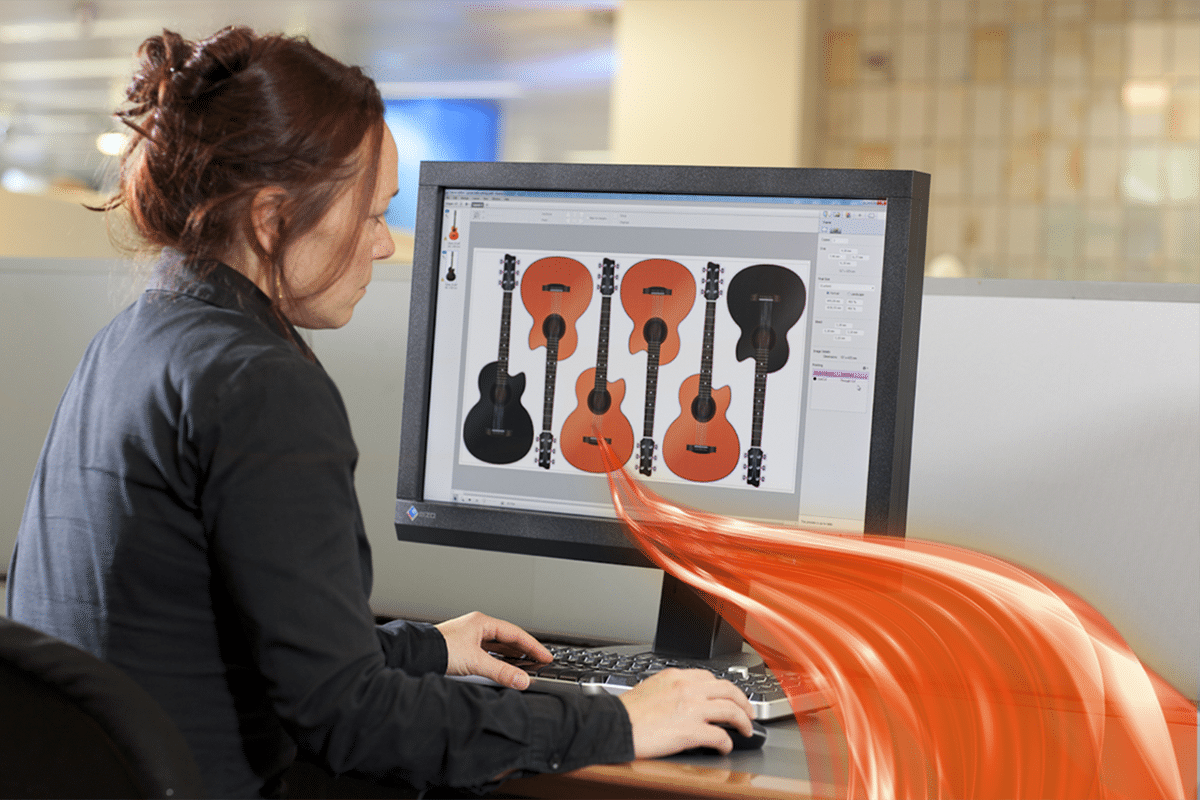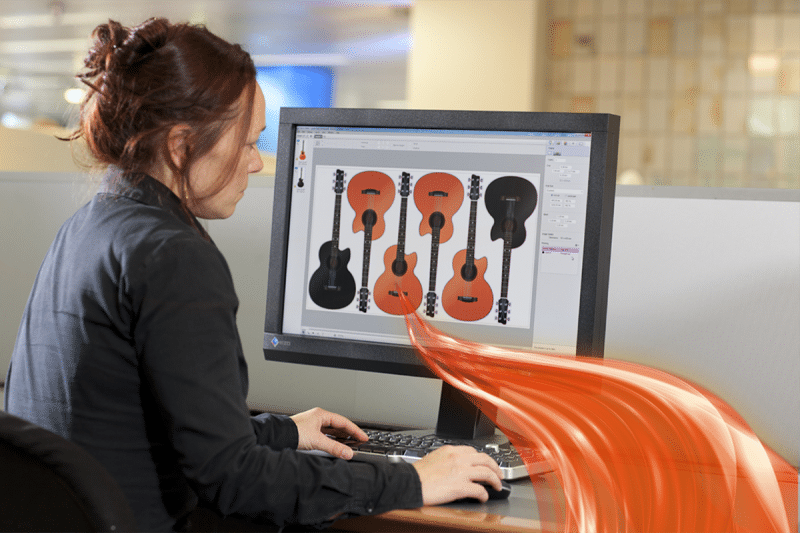 Sie verwenden Asanti zur Optimierung des Produktionsprozesses Ihrer Wide Format Druckaufträge? Herzlichen Glückwunsch! Das bedeutet, dass Sie bereits alle nötigen Schritte vom Dateneingang bis zur Ausgabe des fertigen Produktes vereinfacht und optimiert haben.
Mit Asanti Enhancers geht Ihre Produktivität noch einen Schritt weiter. Sie meistern veränderliche Leistungsanforderungen und passen Asanti an die Anforderungen Ihres digitalen Druckgeschäftes an. Agfa hat Möglichkeiten zur Steigerung der Produktivität entwickelt, um Ihre Produktionsebenen zu optimieren; außerdem wurden Möglichkeiten zur Steigerung der Konnektivität entwickelt, um Ihre Ausgabemöglichkeiten zu erweitern.
Zusätzliche Vielseitigkeit und Skalierbarkeit
Verstärkte Automatisierung
Erhöhte Produktivität
Neue Auftragsmanagementfunktionen
Zusätzliche Ausgabemöglichkeiten
Funktionen
Produktivitätsoptimierer
Die Produktivitätsoptimierer verbessern Ihre allgemeine Wirtschaftlichkeit. Sie ermöglichen es Ihnen, Hardware hinzuzufügen, Ihre Datenbank auszubauen und echte Konturverschachtelung einzusetzen. Einen umfassenden Überblick über die Produktivitätsoptimierer erhalten Sie in den technischen Daten.
Konnektivitätsoptimierer
Die Konnektivitätsoptimierer erweitern Ihre Ausgabemöglichkeiten um die Kompatibilität mit TIFF, PDF und nicht von Agfa stammenden Druckern. Außerdem erstellen sie JDF-/JMF-Links für Ihr Managementinformationssystem (MIS) – so wird die Integration und Automatisierung noch weiter erhöht. Einen umfassenden Überblick über die Konnektivitätsoptimierer erhalten Sie in den technischen Daten.
Asanti Netzwerk

AsantiNetwork enthält eine Fülle von praktischem Fachwissen, interessanten Informationen über eine Vielzahl von Asanti Technologiethemen, Tipps und Tricks, Versionshinweise, Handbücher, Software und Downloads. Es bietet auch eine Online-Datenbank mit Produktfilmen, Computertrainings und vielem mehr. Im AsantiNetwork steht auch das Asanti User Forum zur Verfügung. Dieses Forum ist für alle Asanti Kunden – die sich mit Ihrer Konfigurations-ID-Nummer registrieren können – verfügbar, um sich über unterschiedliche Asanti Themen auszutauschen. ASANTINETWORK BESUCHEN
Adobe Solution Partner

Asanti's integration of the latest Adobe PDF Print Engine (APPE) allows for new levels of freedom and creativity.
Read more
Microsoft Gold Certified Partnership

Since many years, Agfa Graphics holds Gold Certified Partner status in the Microsoft Partner Program with a competency in ISV/Software Solutions, recognizing our expertise and impact in the technology marketplace.
Technische Daten
Produktivitätsoptimierer

Zusätzliche Renderingkapazität, um den Durchsatz zu erhöhen und zusätzliche Geräte anzusteuern

Zusätzliches APPE-Rendering
Zusätzliche Normalisierung
Zusätzliche Ausgabe an Agfa-Inkjetgerät
Satellitenlizenz zum Hinzufügen zusätzlicher Hardware für höhere Leistung
Sicherungssystem

Datenbank-Upgrade

Upgrade der MSDE-Datenbank auf vollständiges SQL
Bietet höhere Leistung

Datenbankverbindung

SQL-Datenbank für die Kostenzuordnung

Echte Konturverschachtelung

Optimierte Retention und Positionierung unregelmäßiger Formen auf verfügbaren Medien, basierend auf der Anzahl der Kopien

Konnektivitätsoptimierer

Nicht-Agfa-Ausgabelink

Ausgabe an alle Geräte von Drittanbietern mit hoher Auflösung

Barcode-Link

Auftragsabhängige Barcode-Erstellung: Integration von Weiterverarbeitungsgeräten in Ihren Workflow und mehr Zuverlässigkeit in der Endverarbeitung
Unterstützte Barcodes: QR-Codes, datamatrix, code 39, code 128, code 25 interleaved 2/5, PostNet

Zusätzliche Benutzer / Clients
Kanji 2

Normalisierung und Rendering von Kanji-Schriftarten in hoher Auflösung
Die Lizenz bestimmt die Anzahl an verfügbaren Schriften
Für den japanischen Markt erforderlich