Arkitex Production
Arkitex Production manages the entire production workflow, enabling publishers to meet ever-tightening deadlines with ease. Meet the new generation of pre-press newspaper software.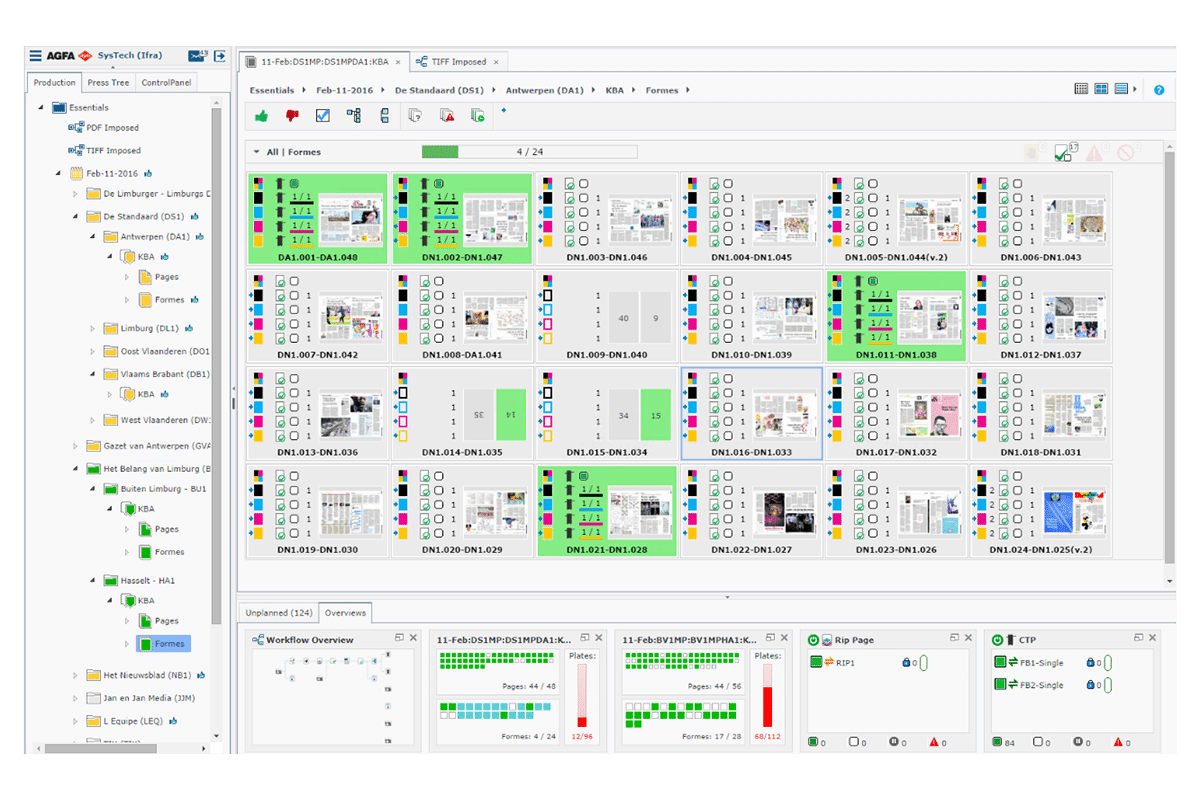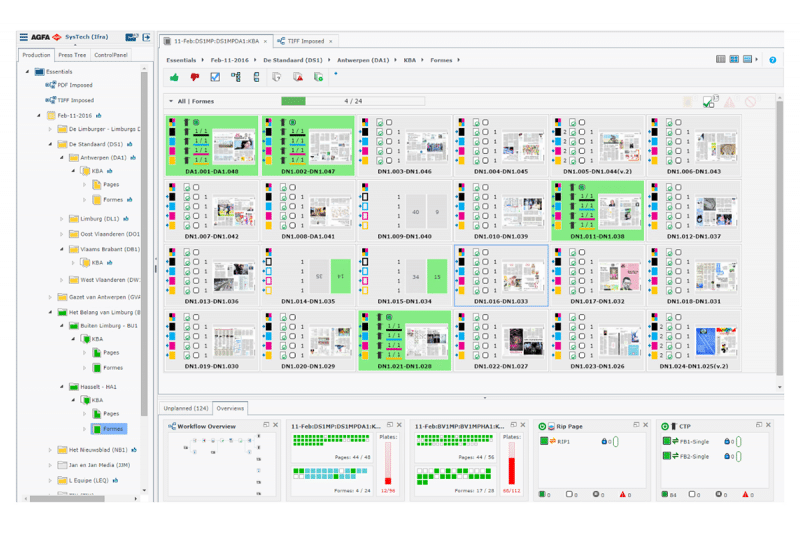 Arkitex Production offers your company fully-automated newspaper pre-production.
This powerful workflow suite is designed specifically to fully integrate equipment and tasks throughout production. Page input and planning, imposition and CTP, punch-benders and press-room. Publisher planning, file delivery, pre-flighting, ink optimization, approval, ripping, imposition, device management and multi-site distribution. Arkitex Production does it all.
Arkitex Production is a modular and scalable software solution. Working at a smaller operation? Opt for a basic module. Larger printers can choose from a range of advanced modules for complex workflows.
Designed specifically for efficient newspaper production
Efficient use of new, high-performance platforms using native 64-bit implementation
Complete flexibility supporting production for a single site up to supporting entire group production, making use of the cloud and offered as SaaS
Easier working process as a result of built-in production planning tools, imposition and CTP control
Full HTML5 user interface that allows access from the desktop or from a tablet or mobile devices
Fewer mistakes thanks to the soft proofing and approval system;
Incorporating the daily experience of more than 1000 customers throughout the world
Features
There are multiple versions of the software:
Arkitex Production Impose is great for editorial sites that require a flexible and versatile file imposition system.
Arkitex Production Essentials is meant for customers with lower-speed CtP systems, who are looking for an economical solution that fits all their needs.
Arkitex Production Prime, for customers with up to three platesetters and three RIPs, offering a flexible and versatile Newspaper Production system
Arkitex Production Enterprise is designed for larger customers with many output devices and/or printing at multiple sites.