Apogee WebApproval
Apogee WebApproval is an interactive portal for uploading and approving pages – resulting in fewer errors and more satisfied print buyers.
Apogee WebApproval expands your Apogee Prepress workflow system with a web portal for online collaboration. It enables both your clients and team members to access jobs from their desktop computer or mobile device. They can upload files, review pages and approve jobs.
WebApproval enables you to shorten file reception and approval cycles and better meet today's short project deadlines. Your clients get 24/7 access to their jobs, which not only approves customer satisfaction but also helps avoid mistakes and costly reprints.
Greater leeway to meet deadlines, through the efficient file reception and approval
Higher customer retention thanks to user-friendly, 24/7 access to your prepress department
Delivery and printing costs reduced by using soft proofs
More efficient workflow and a stronger relationship with your customers
Lower risk of errors as the software informs all parties of changes and/or remarks
Remote proofing and page approval
File upload and page handling
New v10 collaboration & softproofing features
New v10.1 Pages Overview window & collaboration features
Features
24/7 portal
Apogee WebApproval provides your customers with an intuitive easy to use web interface for file upload and softproofing. It is accessible from any supported platform at any time of day. Apogee WebApproval uses mobile responsive HTML5 web technology so that it can also be used on mobile devices, such as Apple iPads or Android-based tablets.
Easy file upload
Users can upload PDF files by simply dropping them on a WebApproval job tile in their browser. The easy-to-use web interface warns users about approaching deadlines or unsupported file formats. The goal is to streamline production and minimize errors.
Integrated preflight
Your customers and customer service representatives get warnings about missing fonts, low-resolution images, incorrect page sizes and other potential issues. This reduces the risk of last-minute delays or expensive reprints.
Reliable softproofing
Approvers and managers who need to monitor jobs can view the pages of a job onscreen using a flipbook. They can also download softproofs for offline reviewing or output on their own office printer. This saves time and money by eliminating the cumbersome delivery of hardcopy proofs. The proofs have been rendered using the same Adobe PDF Print Engine RIP that is also used for outputting plates or digital prints. This avoids costly mistakes and ensures consistency throughout the whole prepress process.
Expert features
WebApproval Pro provides expert users with some exclusive options, such as support for versioning and separation viewing. Users can access jobs that will be printed in multiple languages or that include address or pricing imprints. Viewing separations enables them to check black overprints or verify whether the company logo will be printed on the right spot color plate. These features allow you to meet the expectations of demanding customers.
Automated messaging
Users who are expected to upload or approve jobs are automatically notified by e-mail about new jobs. Your own team members can also receive messages about rejected pages or jobs that have been fully approved. The automation eliminates frustration by not having to chase your clients for feedback and approval.
Multi-tenant setup or dedicated target groups
The multi-tenant support is a perfect fit for a lot of printing companies today. When printing for different print brokers or after consolidation, it can be important to maintain brand identity and company name for a specific set of print buyers. This is what multi-tenant is all about: creating a dedicated environment for print buyers to retain customer loyalty.
Integrated in your Apogee Prepress workflow
Apogee WebApproval is an integral part of the Apogee Prepress workflow. Both Apogee components share the same servers, database and Task Processors, so that you do not have to invest in additional hard- and software. Agfa's global support services completes the solution with expert consultation, installation, team training and technical support.
Brochures
Related products
Apogee Network

Apogee Network is a community of Apogee users, specially developed to help you get the most out of your Apogee investment.
Read more
Technical Specs
Communication infrastructure

One external URL for publishing on the WWW

Appropriate internet security environment: the use of a reverse proxy and HTTPS are highly recommended

Symmetrical 10 Mbps Internet connection

Apogee Prepress 12 system (Manage, Integrate, PDF & Proof or subscription plans Workflow Essential and Workflow Base)

System requirements for clients using a Mac or PC

Supported browsers:

Microsoft Edge: latest stable version supported on Windows 8.1 and later
Mozilla Firefox (Windows and Mac OS): latest stable version supported
Google Chrome (Windows and Mac OS): latest stable version supported
Safari (Mac) OS release 10.13 (High Sierra) and later: latest stable version supported
Other browsers may work but are not certified

Video display min. 1280 x 1024 (highest color quality)
Internet connection min. 5 Mbps

System requirements for clients using a tablet

Supported browsers:

 

Mobile Safari (iOS): latest stable version supported
Chrome (Android and iOS): latest stable version supported
Other tablets or browsers may work but are not certified

Video display min. 1280 x 1024 (highest color quality)
Internet connection min. 5 Mbps.

Supported languages in the web interface

Chinese (Simplified & Traditional)
Czech
Danish
Dutch
English (British & US)
Finnish
French (French & Canadian)
German
Italian
Japanese
Korean
Norwegian
Polish
Portuguese (European & Brazilian)
Russian
Spanish
Swedish
ECO³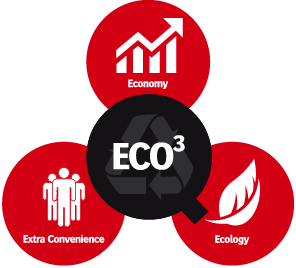 Agfa is committed to sustainable innovation focused on ecology, economy, and extra convenience – or ECO³. We develop integrated solutions – consisting of hardware, consumables, software and services – that streamline your prepress and printing operations and make them cleaner, more cost-effective and easier to operate and maintain. All while guaranteeing superior and consistent print quality.
The result? More value for your entire business!