Amigo TS
Looking for higher speed, improved contrast and longer bath life? Then the chemistry-free Amigo TS digital plate is your companion.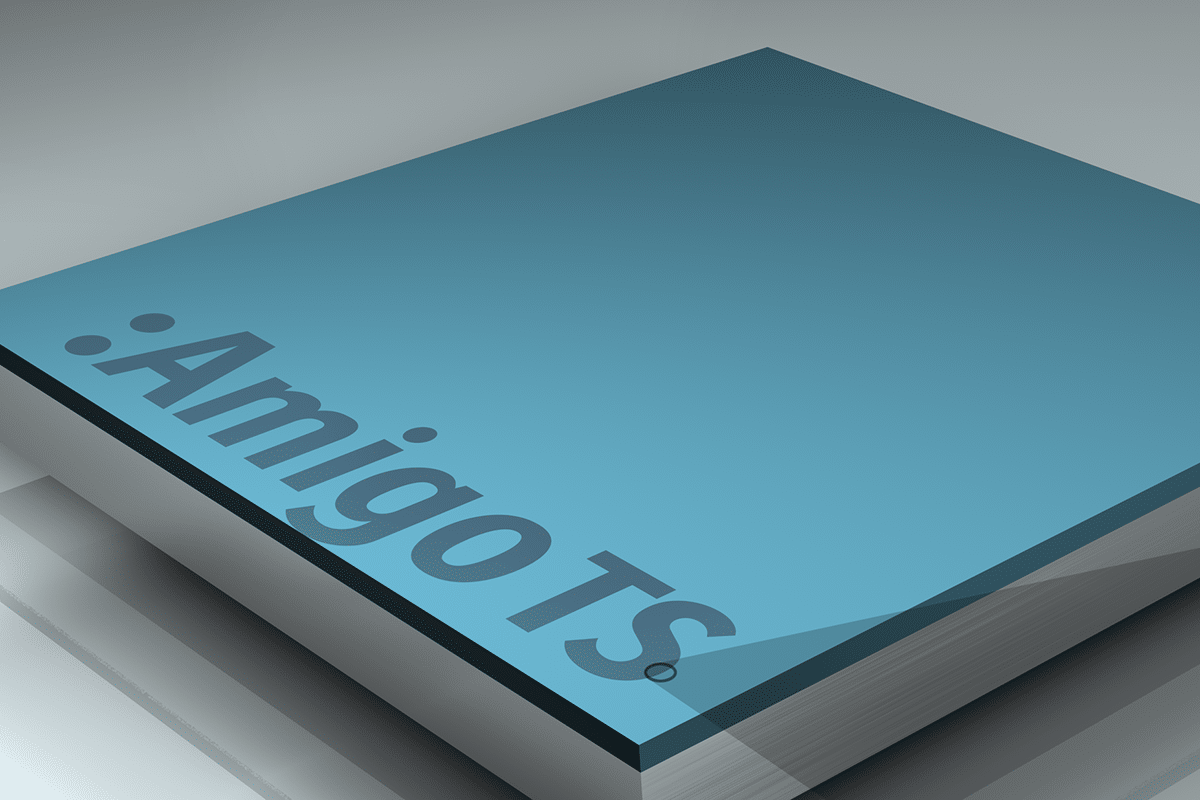 Instead of the traditional chemical processing, Amigo TS uses the physical ThermoFuse technology. This offers you simple platemaking with a consistent high quality, as well as remarkable chemical resistance and processing latitude – plate after plate. Additionally, Amigo TS is more robust and faster than any of its predecessors.
This multi-purpose plate works on any suitable 830 nm thermal platesetter and can handle fluctuations in laser energy with virtually no effect on image quality. It works perfectly in daylight, and tolerates a wide array of processing and exposure variations, while still guaranteeing that same quality.
Processing and printing stability
Consistent high-quality prints
Stable ink/water balance
Low chemistry consumption
Suited for many different types of press work
Features
Simplified Platemaking
Platemaking has never been this simple and straightforward. Amigo TS is tolerant to a wider range of exposure and processing variables than any standard chemically developed plate. That means more consistent plates with less effort. Even processor cleaning is easy, with minimal levels of maintenance and upkeep required, which also reduces your ecological footprint.
Physical Imaging
By using Agfa's innovative and proven ThermoFuse™ technology, which features purely physical image formation, many exposure variables are eliminated. The coating of Amigo TS is made of millions of individual thermoplastic pearls. It is negative-working, so the 830 nm laser diodes expose the image. In the exposed areas, these thermoplastic pearls are heated, so they melt and fuse together, as well as bond firmly to the substrate in order to create the image on the plate. The non-exposed areas on the plate are cleaned out in the processor with a dedicated gum.
Superior Press Performance
The inherent simplicity of platemaking with Amigo TS plates ensures that your pressroom is supplied with a steady stream of the highest quality plates. The proven technology used in this plate's coating offers excellent chemical resistance, making Amigo TS plates suitable for a wide range of sheet-fed and web offset printing applications. Post-baking will increase the run length significantly. The specially developed 'Flat Substrate Technology' ensures optimized ink/water balance, clean-out and run length performance.
Technical Specs
Plate characteristics

Plate type
Negative-working, chemistry-free ThermoFuseTM offset plate
Substrate
High-quality grained and anodized aluminum
Spectral sensitivity
830 nm (thermal laser diode)
Practical sensitivity
180 mJ/cm²
Platesetter compatiblity
Compatible with most thermal platesetters
Image contrast
Good, can be measured with all available densitometers and plate readers
Plate sizes
Standard sheet-fed and web sizes
Resolution (depending on platesetter)
ABS: 2-98 % at 200 lpi at 2400 dpi
Sublima: 1-99% at 240 lpi at 2400 dpi
0.15, 0.20, 0.24, 0.30, 0.40 mm (0.006", 0.008", 0.010", 0.012", 0.016")
Run length
Up to 200,000 dependent on press conditions, not suited for UV inks

Processing

Clean-out gum
Amigo clean-out solution
Replenishment rate
30-50 ml/m²
Bath life
50 m²/l or 6 weeks
Processor
Any processor with dip tank, moleton roller preferred
Clean-out dwell time
17 sec in the liquid

Environment

Room lighting
Full daylight up to 16 hours
Room conditions (T, RH)
18-24 °C (64-75 °F), < 70% RH
Storage conditions
Ambient temperatures below 25°C, < 70% RH