Aluva N
A durable, versatile negative-working plate, specifically designed to be used with UV CtCP systems produced by Lüscher.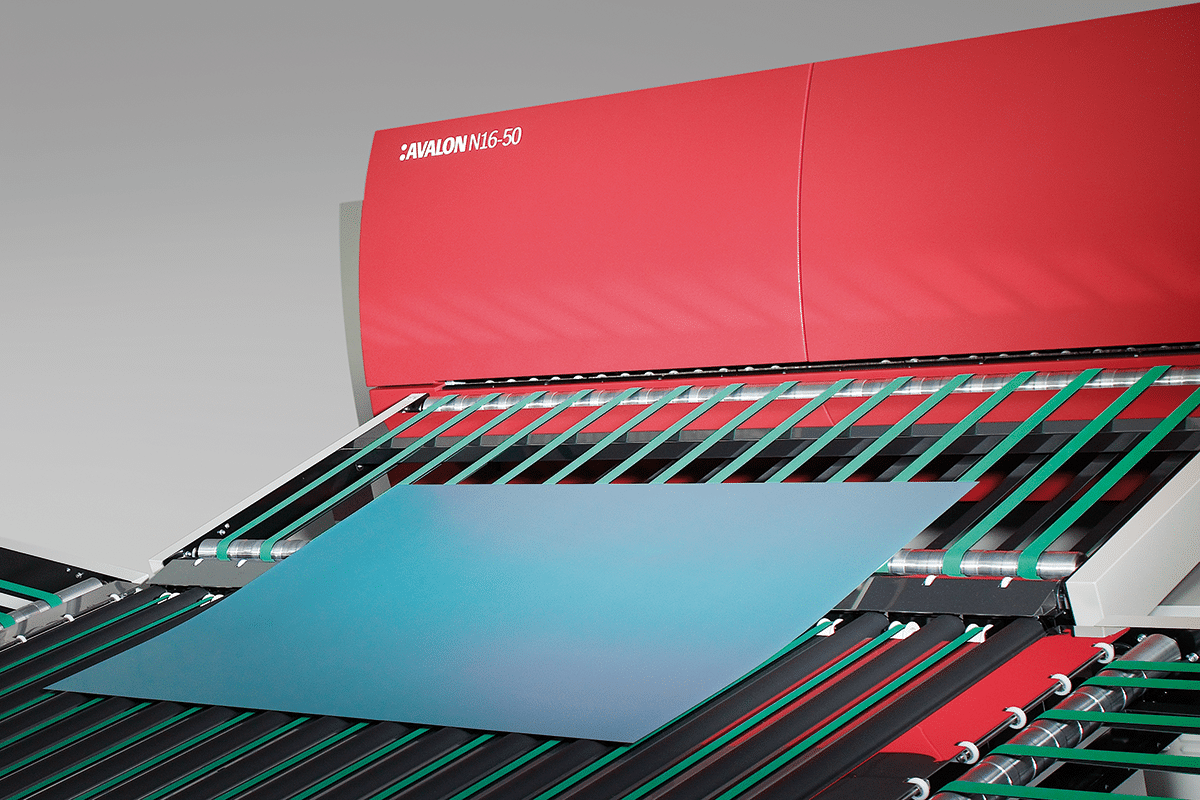 Are you looking for a negative-working plate that can be used for a wide range of purposes? This is it: the Aluva N serves all your printing needs from the smallest sheet-fed printer to the largest commercial operation. This versatility is a result of the unique combination of two technologies: UV-sensitive plate coating together with the grained and anodized aluminum substrate.
Expect outstanding performances, such as a stable ink/water balance, low dampening levels, and a fast start-up – even after a press stop-down. Integrate Aluva N with a computer-to-conventional-plate system by Lüscher, and exceed those expectations.
Specifically designed for CtCP applications
Run lengths up to 250,000
Outstanding lithographic print results
Capable of 200 lpi in combination with Lüscher's Xpose! UV setters
Perfect for a wide array of applications, including stochastic screening
Features
UV Plate Technology
The Aluva N builds on Agfa's experience and market leadership in analog and digital plate technology and combines advanced UV-sensitive plate coating together with proven high-quality grained and anodized aluminum substrate. The result is a UV-sensitive plate uniquely made for computer-to-conventional-plate (CtCP) applications.
Optimum Press Performance
The plate delivers outstanding lithographic performance: fast start-up, low dampening levels, stable ink/water balance and fast restarts after press stop-downs. You benefit from easy handling with excellent durability and can achieve run lengths of 250,000 and more impressions (depending on the imaging and press conditions). Aluva N is a 'no-bake' solution for high run lengths. UV-ink capability is also given without baking.
High-quality Imaging
Aluva N is a negative-working plate with very high image contrast. Exposed on Lüscher's proven XPose! UV setters, the plate is capable of 200 lpi (80 lpcm) AM and 25 μ FM imaging and is appropriate for a wide range of high-quality printing applications including stochastic screening.
Fast Exposure and Proven Plate Processing
The plate combines fast, accurate and wide-latitude plate exposure with simple and robust processing and there is a wide range of compatible processors available from different manufacturers. For best printing results and longest chemistry bath life, use Aluva N with Agfa's Prima EN232 aqueous alkaline developer system.
Technical Specs
Plate characteristics

Plate type
Negative-working high-speed UV offset plate
Substrate
High-quality grained and anodized aluminum
Spectral sensitivity
UV: 350-405 nm
Practical sensitivity
58-78  mJ/cm²
Platesetters (CtcP)
Lüscher Xpose UV 230/260 / BasysPrint 400/800/VLF
Image contrast
Excellent, can be measured with all available densitometers and plate readers
Plate sizes (min. – max.)
289×400 mm – 1500×2100 mm
Gauges
0.15 mm, 0.30 mm and 0.40 mm (0.006″, 0.012″, and 0.016″).
0.15 mm cannot be used with the Luscher PHS (plate handling system).
Run length
250,000 (baking improves the chemical resistance)

Processing

Developer
EN 232 or EN 320
Replenishment rate
30-50 ml/m²
Bath life
6 weeks or 5000 m²
Processor
We recommend a processor type with a least one brush, preferably two.

Environment

Room lighting
Yellow/gold fluorescent tubes, windows covered with UV-protection film
Room conditions (T, RH)
18-24 °C (64-75 °F), < 70% RH
Storage conditions
5-30° C, humidity 30-70%