Looking for the best possible way to decorate genuine leather, with high-quality and lasting results?
Our Alussa inkjet printing process is the way to go.
Push the boundaries of leather decoration!
More than ever, people are looking for products that let them express their personalities. Alussa is an inkjet printing solution for the high-quality, durable decoration of premium genuine leather. It enables brands – be it in the fashion, interior decoration, or automotive industry – to create customized and personalized leather products. Prints can be anything, from fine line work to vibrant full-color and photorealistic designs. The possibilities are endless.
No matter the print, it will not only be stunning, yet also durable. Flexing or rubbing is no issue for prints made with Alussa.
Why print digitally on leather?
Inkjet printing technology has distinct advantages over other decoration or printing technologies:
Any volume: Unlike gravure or screen printing, inkjet requires no 'master', so one-off prints become possible.
Any design: From detailed vector line work/pattern designs to bold full-color photographical images… Alussa is ideal for customizing and personalizing leather goods.
Any color: Up to 500,000 different colors can be obtained by combining printing inks. Agfa's color software warrants the perfect color match for new projects as well as remakes. White ink makes it possible to print colored images on colored leather.
Any time: The start-up time of an inkjet printer is limited to a few minutes. Start sampling or producing right away!
A synergy between leather and ink
Unlike other leather decoration options, Alussa does not print on finished leather. With good reason.
With Alussa, the printing step is integrated directly into the leather production process. The ink is added in between various layers of coating and interacts with the finishing chemistry of the top coat to create a perfect and well-balanced blend. A bit like a cocktail, really.
Big plus: Leather decorated with Alussa will not only looks stunning, but also offer the strong rub resistance and high flexibility that genuine high-quality leather products require.
Another big plus: By integrating Alussa into the leather production process, tanneries retain full control and can deliver top-quality decorated leather to their customers in record time.
Developed in partnership with the leather industry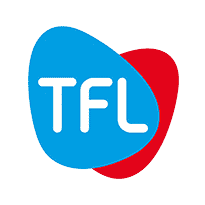 We perfected Alussa in partnership with the leather industry. We explored the leather tanning process and relied on the knowhow and expertise of tanneries to achieve a perfect synergy between inkjet printing and leather production.
We also partnered with TFL, a leading company in the field of leather coating chemicals, to gear the tanning coatings to the printing inks. As an Alussa client, you can make use of TFL's products and expertise to optimize the coatings for your leather and obtain the best performance.
Alussa is the first inkjet technology that takes all components of producing quality leathers into account, which is why it performs so well in terms of flexibility and rub resistance.
A complete solution with perfectly matched components
The numbers
Extremely high flexibility

Up to

100,000 dry flexes

Up to

10,000 wet flexes

Wide color gamut:

up to 600,000+ colors

Up to more than

100 m²/hour printing speed
The only good way to decorate genuine leather with inkjet technology and reach a very good performance is either by using Agfa's Alussa technology or by obtaining a license from Agfa, allowing you to execute the different process steps.
Patents are a tool to protect ideas and inventions. The Alussa project started in 2012 with one patent. Today, Agfa has more than 100 granted patents regarding the use of inkjet technology on genuine leather. The basic patent is quite simple: it describes that the inkjet print is applied on genuine leather that is fully  finished or already has one or more coating layers (e.g. an adhesive layer, a pigment layer, a 'stucko' filling layer… ) and receives an extra fixation with one or more finishing or topcoat layers after applying the inkjet print. Over the past couple of years, this process has become best practice at a lot of companies. Often though, they are not aware that they infringe the Agfa patents and could be held liable for doing so.
Great service, extra profit
Even the most reliable printing systems need timely service and outstanding support to keep you up and running at all times. We have an expert service team of highly skilled engineers across the globe, who are trained multiple times a year to stay up-to-date on the latest technological adaptations. The fact that they are based locally, means limited travel time, and maximal production uptime for you. In addition, we use online monitoring and diagnostic tools, allowing for remote problem-solving and interventions.
Of course, we want you to be able to get the max out of your printing system. That is why we love sharing our expertise with our customers. First of all, we abide by the godparent principle: as we understand that a good start is everything, we support you onsite during start-up and the first production period. Once you are up and running, we offer both standard and customized, advanced training programs. Last but not least, your feedback is important to us: we want to be true partners and capture your experience to keep optimizing the system.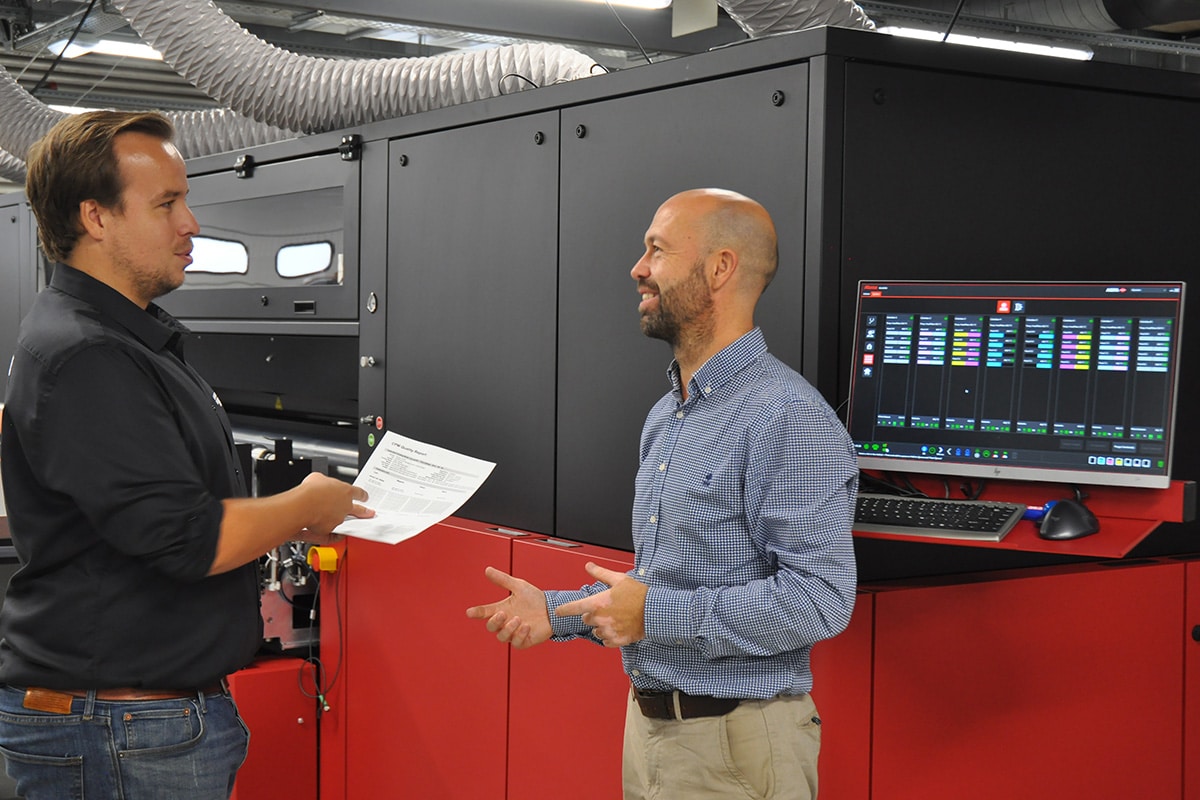 Grow your business, not your footprint
When developing Alussa, we took care to create a sustainable inkjet printing solution for the decoration of high-quality genuine leather that complies with all relevant health & safety and environmental standards and regulations.
Get started
Starting a new activity or buying new equipment is exciting but we understand that you might want to test the waters first. We offer different plans to start using the Alussa technology in a legitimate way and achieve the best possible partnership with Agfa.
* SLA: Service Level Agreement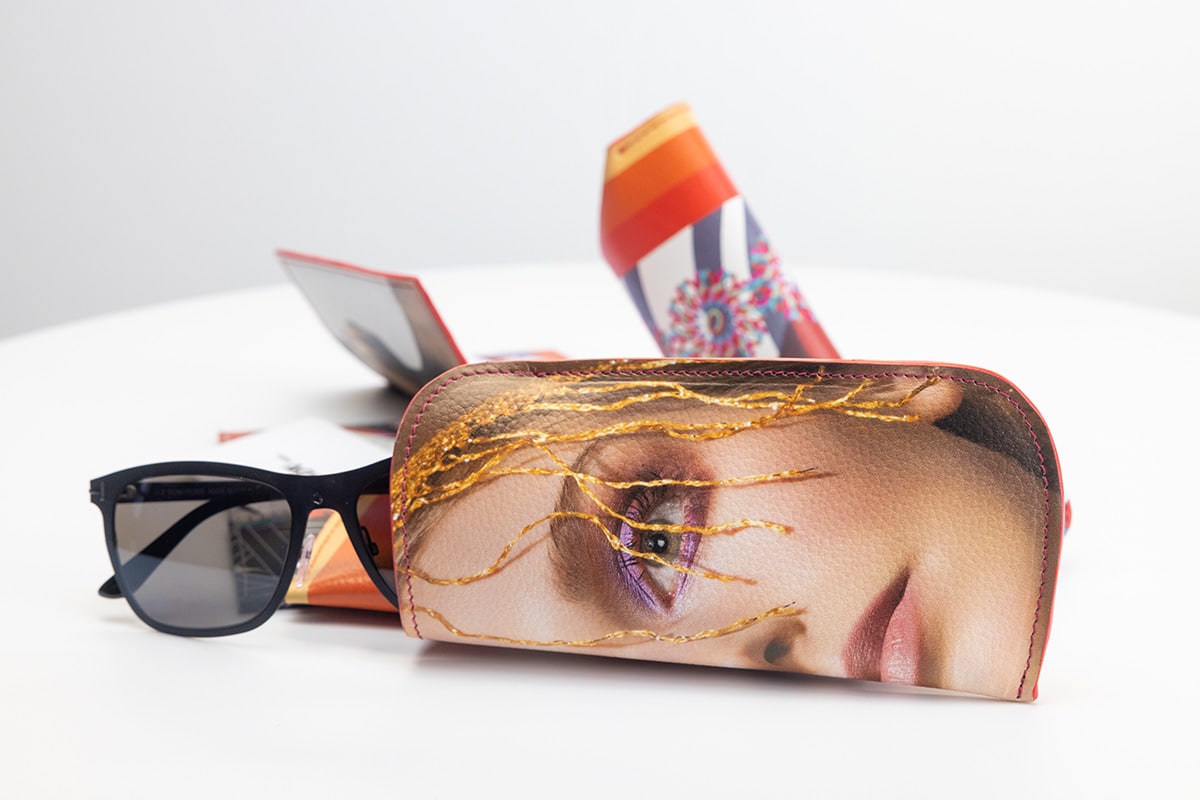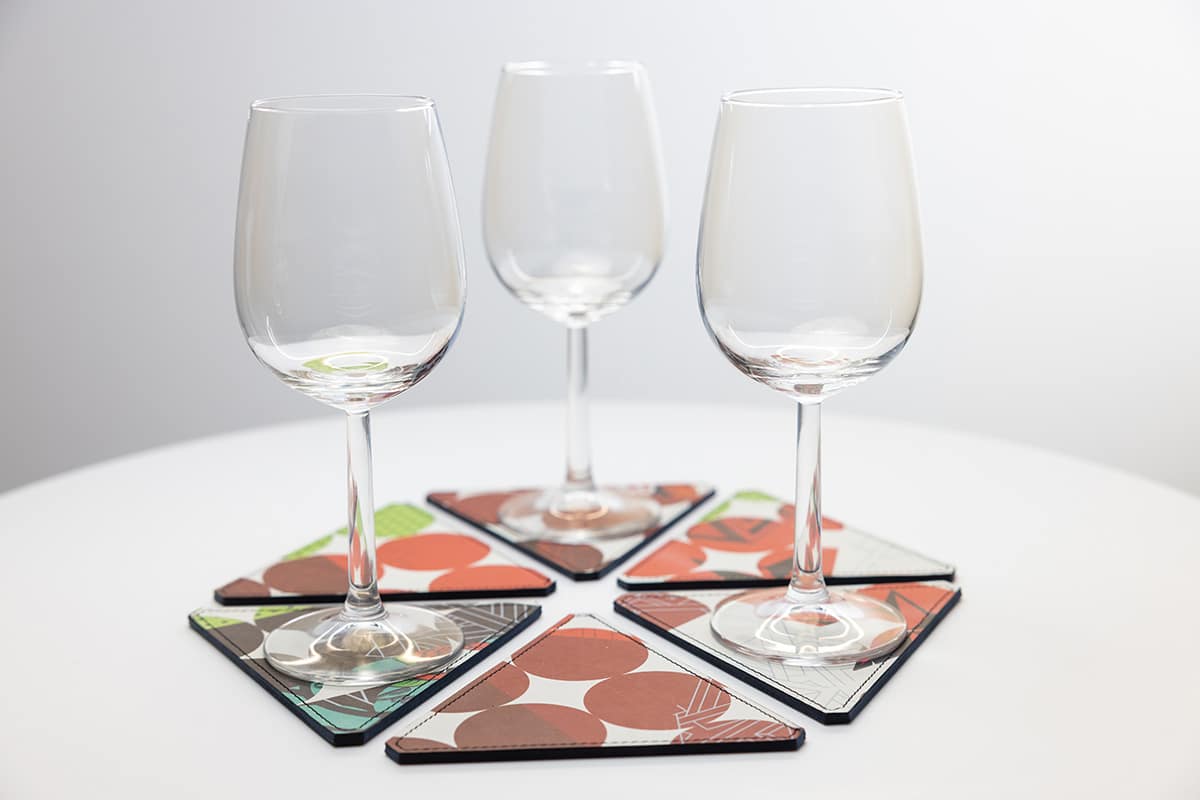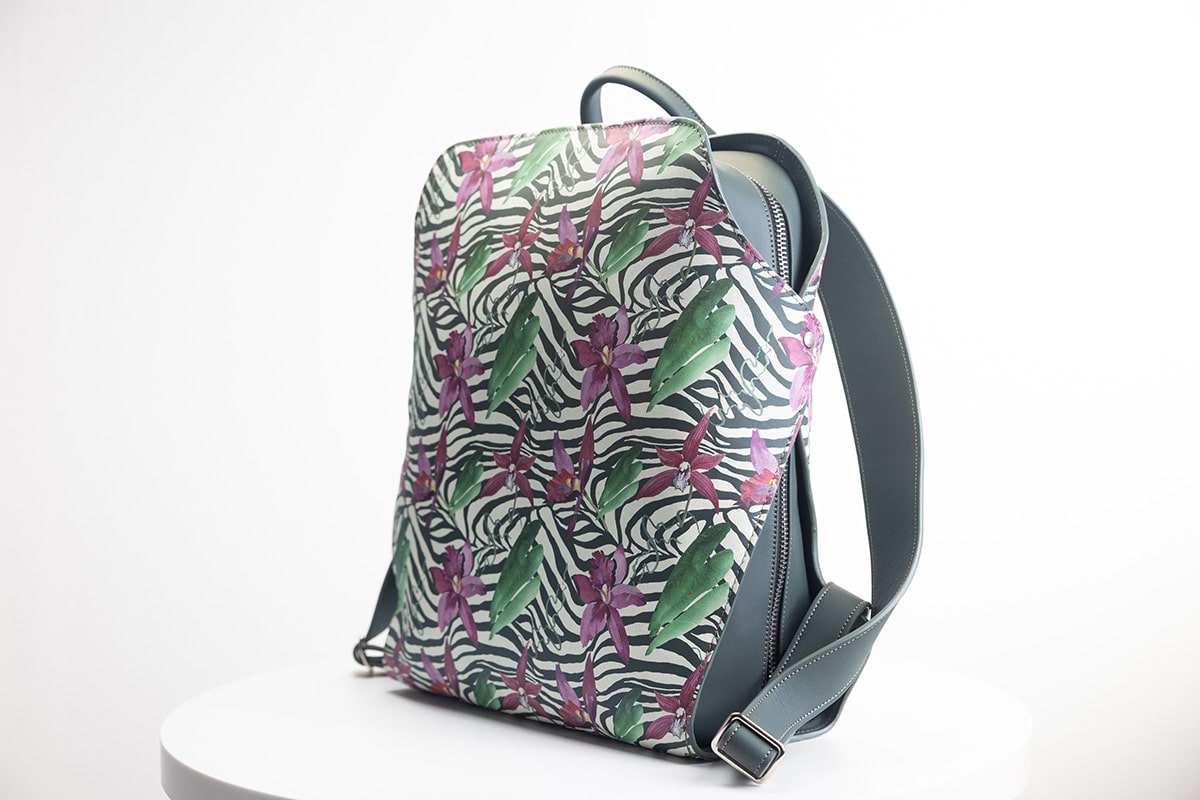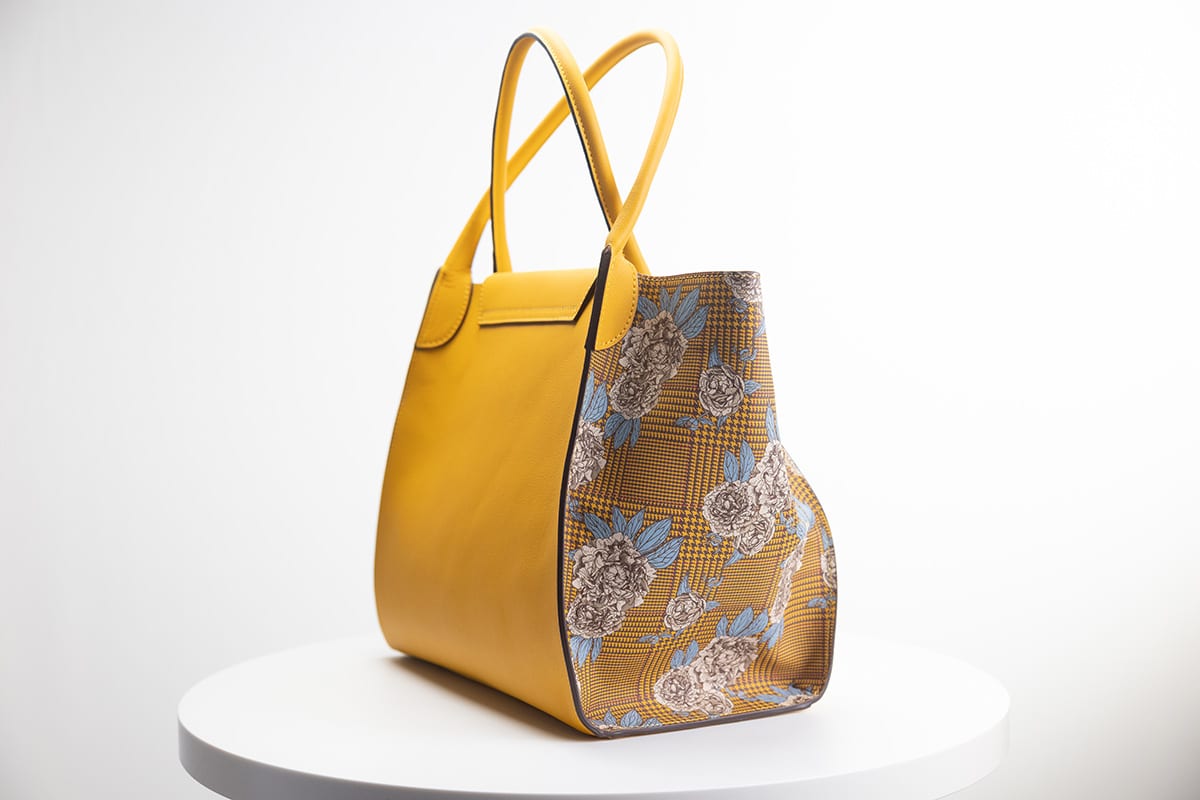 Printing custom designs on leather
ECCO Leather calls itself the world's first design-led tannery. Their recent investment in Agfa's Alussa leather printing technology will enable them to create fully personalized products in any volume, at any time.
ECCO Leather is a global and innovative tannery that produces luxury leather goods, footwear and soft goods. When one of their customers was looking for a good solution to decorate leather, ECCO started researching providers of digital leather printing technologies. After a thorough benchmark, Alussa's high-quality prints with outstanding durability and rub resistance led them to invest in Agfa's solution.
At the beginning of the 21st century a Cypriot entrepreneur/inventor set out on a journey to find the perfect inkjet solution to decorate genuine leather. Striving for perfection, he analyzed, tested, and adapted different inkjet technologies to obtain a finished product that met the high standards of the luxury fashion industry. More than a decade later, he concluded that the only way to achieve that perfection, is by synchronizing the art of leather tanning with that of graphical printing, and he filed a first patent to protect his invention. Today, this patent still lies at the basis of the Alussa technology.
Some time after filing the mother patent, he partnered up with Agfa to improve and fine-tune his invention and to bring the technology to market. Together, they optimized every step of the process, and baptized their common project Alussa. The name derives from the Italian word 'lusso', meaning luxury – a perfect fit as Alussa serves industries that need the synergy between leather and ink to offer high-performing, high-quality products to their customers.
Why Agfa?
The Agfa Group is a leading company in imaging technology and IT solutions with over 150 years of experience. The Group holds three divisions: Digital Print & Chemicals, Radiology Solutions, and HealthCare IT. In 2021, turnover amounted to 1,760 million euro.
Agfa's Digital Print & Chemicals division drives the adoption of inkjet printing across various industries. We empower graphic printing and goods-producing industries to become more versatile and efficient through the innovative use of inkjet printing technology.  We do so by analyzing their experiences, needs and challenges, and actively partnering with them and industry experts.
Our actual offering consists of in-house developed and designed high-quality inkjet printers, inks, software and services, either as an integrated perfectly matched solution, or as customized components within a larger production process. Our offering is best in class in terms of quality, productivity, sustainability and cost of ownership, with an impeccable service across the globe.
With Alussa, Agfa brings its graphical expertise to the leather industry.