Alussa
Push the boundaries of leather decoration – opt for Alussa, Agfa's revolutionary leather printing solution that relies on UV inkjet technology to create unique and stunning prints in any quantity.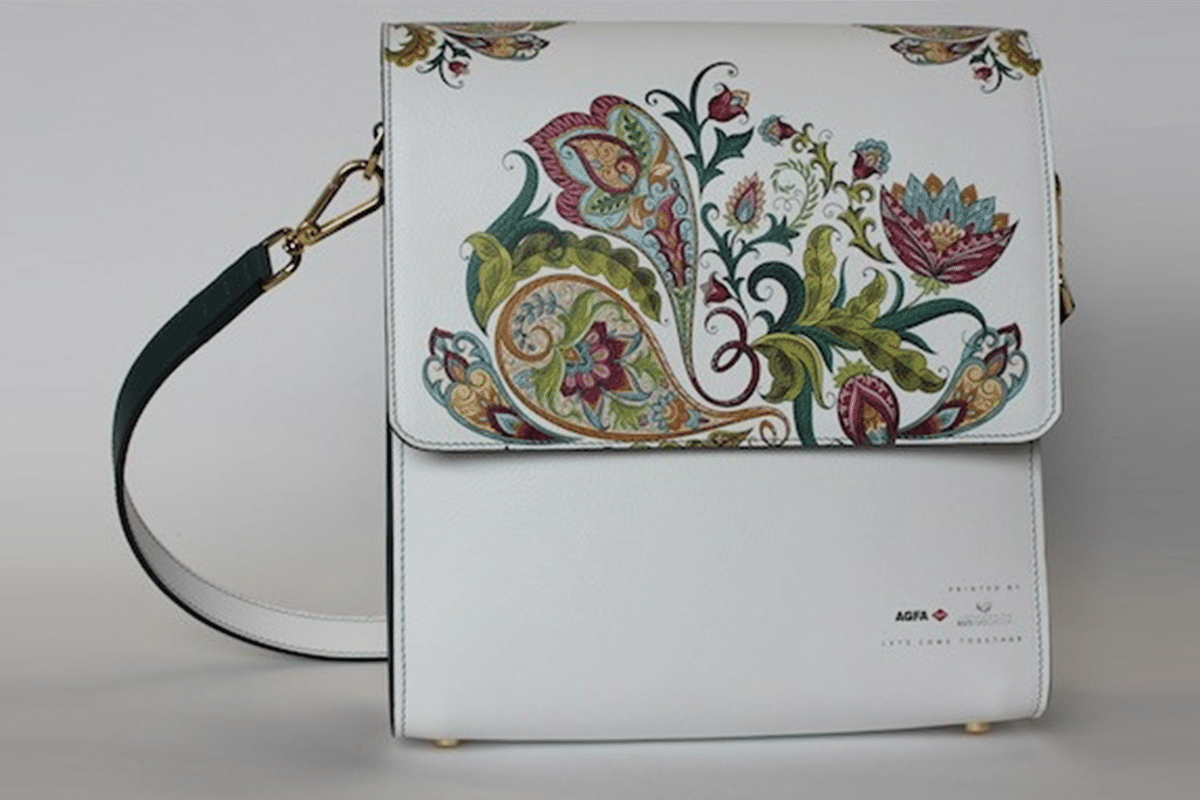 A synergy between leather and ink
Alussa is the magical outcome of a marriage between the graphic and leather industries. It makes it possible to deliver high-quality designs on leather that still feel like genuine leather. By combining Agfa's knowhow on imaging and the craftsmanship of a tanner, Alussa can create unique and durable digital prints for footwear, handbags, clothing, furniture and more.
Combine logos, initials and pictures with a contemporary, eclectic or experimental style – whatever your creativity needs, Alussa will produce with quality and detail, every time. Enjoy the freedom of being able to adapt your designs to the shape of your shoes, bags… and to position graphical elements, pictures or backgrounds any way you want.
The strength of Alussa stems from the interaction between specially designed UV inkjet inks and leather coating formulations. It uses one of Agfa's state-of-the-art UV-inkjet printers, which stands out because of its fast start-up, as well as its Print & Prepare option to prepare the next job while printing. It produces less waste and is a lot more environmentally sound than alternative techniques for leather printing.
Create unique innovative decorated leathers in photorealistic UV inkjet quality, with strong rub resistance and solid flex performance
Print in small and even one-off volumes for shorter production cycles and increased product differentiation.
Personalize print products such as footwear, handbags, clothing, furniture, small leather goods and vehicle seats by including logos, initials, images and more.
Enjoy a fully-integrated solution.
Avoid outsourcing and achieve shorter processing times and higher margins.
Rely on Agfa's 150 years of experience in imaging, printing, inks and color management, as well as optimal support and guidance.
Let's come together
"Together, we achieve more…" With this saying in mind, Agfa started a first partnership with Nuti Ivo group in 2017 to make the most of the synergy between digital printing inks and leather coatings. Our joint expertise resulted in a best-in-class product. Nuti's leathers, decorated with Alussa, easily outperform other decorated leathers. They meet the highest standards of the luxury market concerning dry and wet flex behavior and scratch resistance, without losing their leather touch.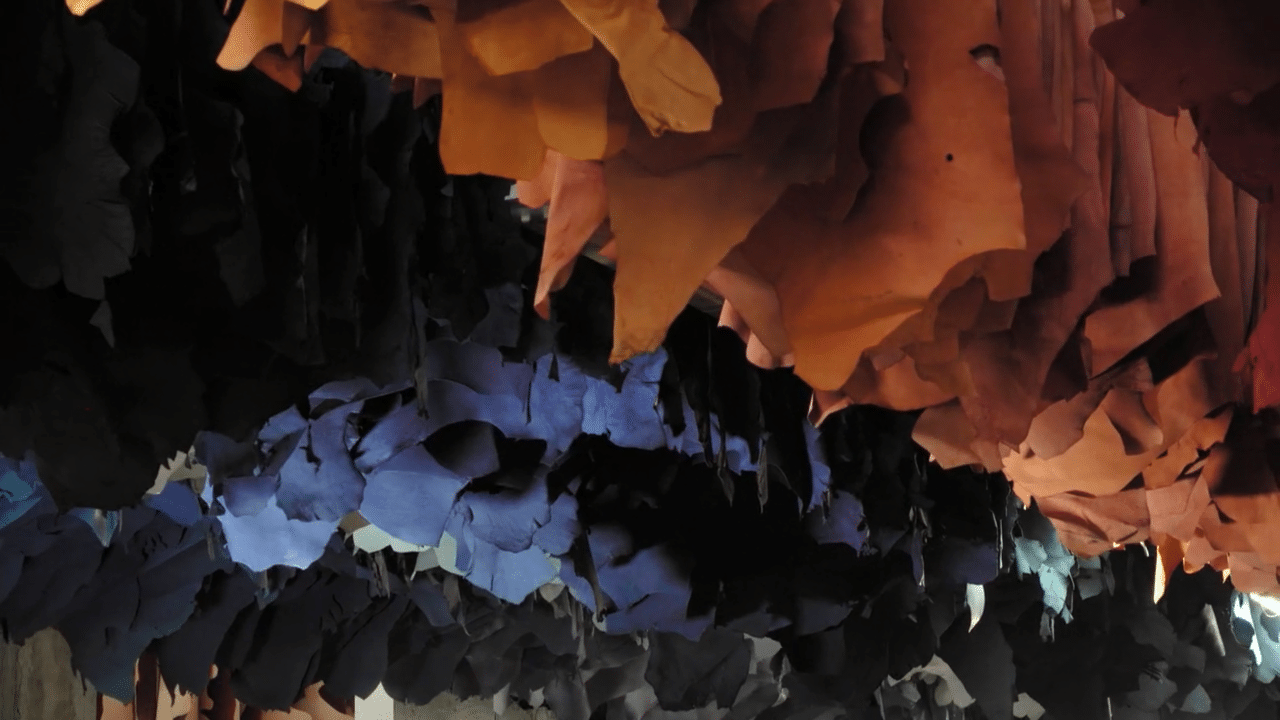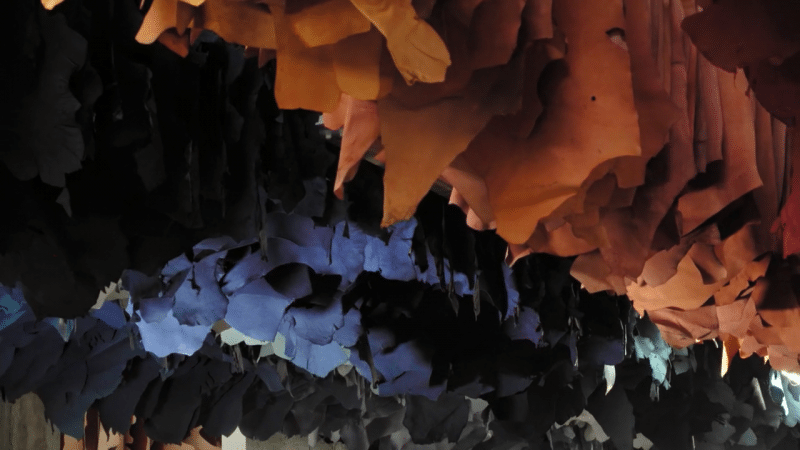 Learn why the most important fashion brands in the world will be able to benefit from the synergy between leather and ink.
Features
Personalized productivity
A robust and reliable UV inkjet printer, Alussa is characterized by immediate start-up and a Print & Prepare option that anticipates the next job while printing. Production runs smoothly and without delays. Add to that Alussa's capacity to personalize any item, and you have yourself a true winner in state-of-the-art leather printing.
Photorealistic and lively prints
Expect only superb quality and photorealistic images – both in color and grayscale. With its wide color gamut, strong rub resistance and solid flex performance, Alussa is up to any challenge, consistently delivering the same excellence. Resulting prints are immediately dry and ready for further processing.
The leather production process
Printing with Alussa consists of several steps. First, a conventional coating engine applies a special designed base coat to create a solid bond between leather and ink. After drying, Agfa's inkjet equipment applies the decoration using Alussa inks. Finally, the top coat and fusing step finalize the decoration process and give the product its definitive touch and feel.
Applications