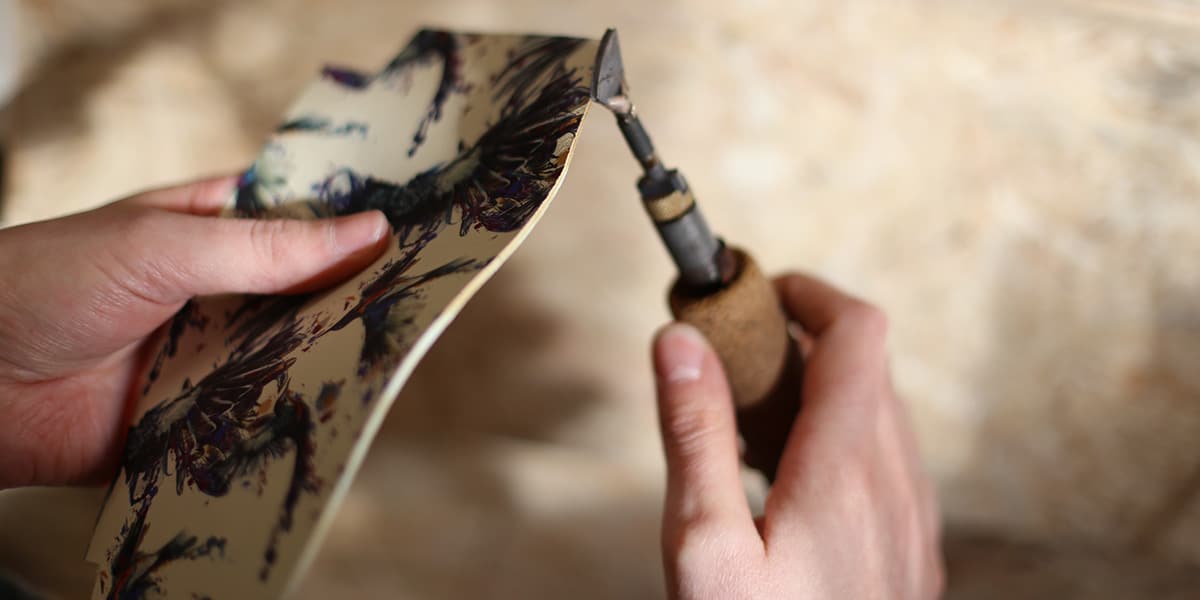 Agfa and TFL join forces in innovative inkjet printing project for genuine leather
Agfa and TFL have entered into a strategic partnership, focusing on the development of Alussa, a dedicated inkjet printing solution to decorate high-quality genuine leathers used by the fashion, upholstery, automotive, aviation and nautical industries.
Alussa is the sum of a number of perfectly matched components. Agfa develops the inkjet printer and dedicated inkjet inks, as well as the software to manage and monitor the printing process, while TFL provides custom-developed coating chemistry. Alussa enables the leather industry to decorate high-quality leather in such a way that it exhibits the excellent performance required in terms of flexibility and scratch resistance. It is the first industrial inkjet printing solution outputting decorated leather that can handle up to 100,000 flexes. Productivity amounts up to an impressive 80 m² per hour.
Alussa can print both white and full-color designs with photographic quality on diverse types of leather. As it is a digital printing solution, it is ideal for customizing and personalizing leather products, thus catering to a global trend. Also, it just as easily allows for the creation of one-offs (e.g. samples) as of large volumes.
"Printing images on leather using inkjet technology, and obtaining top performance in terms of flexibility and scratch resistance, is a complex challenge", says Tom Cloots, Director Industrial Inkjet Agfa. "The Alussa leather printing solution incorporates both Agfa's vast expertise in the field of inkjet technology, graphic workflow and color management, and TFL's in-depth knowledge of coating chemistry and coating application techniques. It combines the best of two worlds to provide a perfect synergy between leather and ink."

"Fashion Trends are changing fast and it seems like the speed of modification and the desire for individualization is increasing year by year. This is a big challenge ánd opportunity for the leather industry. Hence, we are very excited about the partnership between Agfa and TFL. Together we can create countless, customized fashion effects combined with high flexing and wearing properties to meet the rapidly changing demands of today's fashion industry," states Markus Hess, Global Head of Product Marketing TFL.
Agfa and TFL will present Alussa at the SIMAC TANNING TECH trade fair dedicated to the leather industry (Milan, February 19-21).
About TFL
TFL – Great chemicals. Excellent advice.
TFL is a globally operating company producing specialty chemicals for the leather industry and related industries. TFL offers its products and innovative solutions to tanneries, leather processing companies and coaters, always striving to introduce fresh ideas on the market. TFL's business consists of the development, production and marketing of specialty chemicals such as tanning agents and dyestuffs with which its customers, mainly tanneries, are contributing to create an attractive end article such as leather automotive interior, upholstery, shoes, garment or accessories.
Download