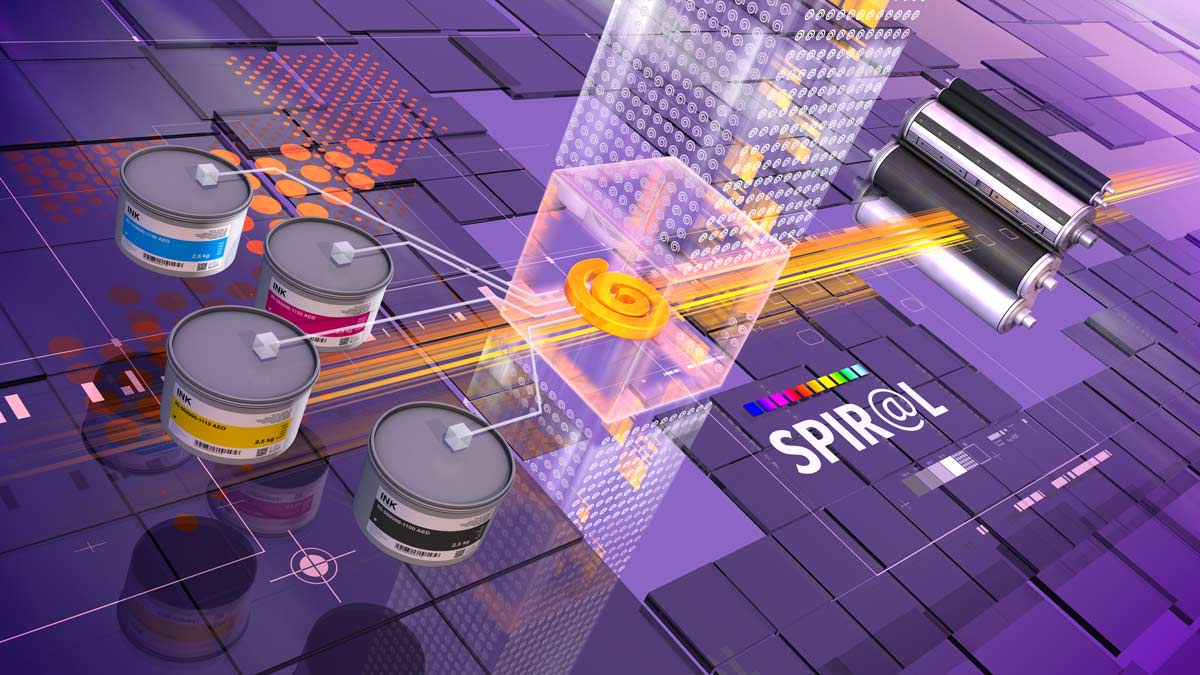 SPIR@L screening technology by Agfa sets a new standard in heatset and coldset printing
Agfa launches SPIR@L, a new patented screening technology that replaces traditional dots with alternative shapes to increase quality and reduce production cost. It's the latest addition to Agfa's ECO³ program, which focuses on economy, ecology and extra convenience.
Applicable to both commercial and newspaper printing, SPIR@L makes it possible to hold dots from press to paper ranging from 1 to 99% without any additional effort, guaranteeing vibrant colors and sharp images. Due to the shape of the screen, print artifacts such as image slur become invisible. As confirmed by several early adopters, this new screen avoids color contamination in the blue color range, yielding a higher quality reproduction. SPIR@L also positively impacts drying time or energy consumption of the press.