Agfa to showcase new industrial printing applications at InPrint 2019
At InPrint 2019 (Munich, November 12-14), ink expert Agfa will show how inkjet printing lends itself perfectly to integration in a wide variety of highly demanding industrial production environments, as it delivers the speed and flexibility that brands are looking for to meet their customers' challenging and varying requirements.
In industrial printing, the printing process is integrated into an existing manufacturing process, and thus compatible with pre- and post-printing processes. In direct relationship with system integrators, Agfa develops specific high-performance industrial inkjet inks for use in state-of-the-art, often custom-made OEM printing equipment.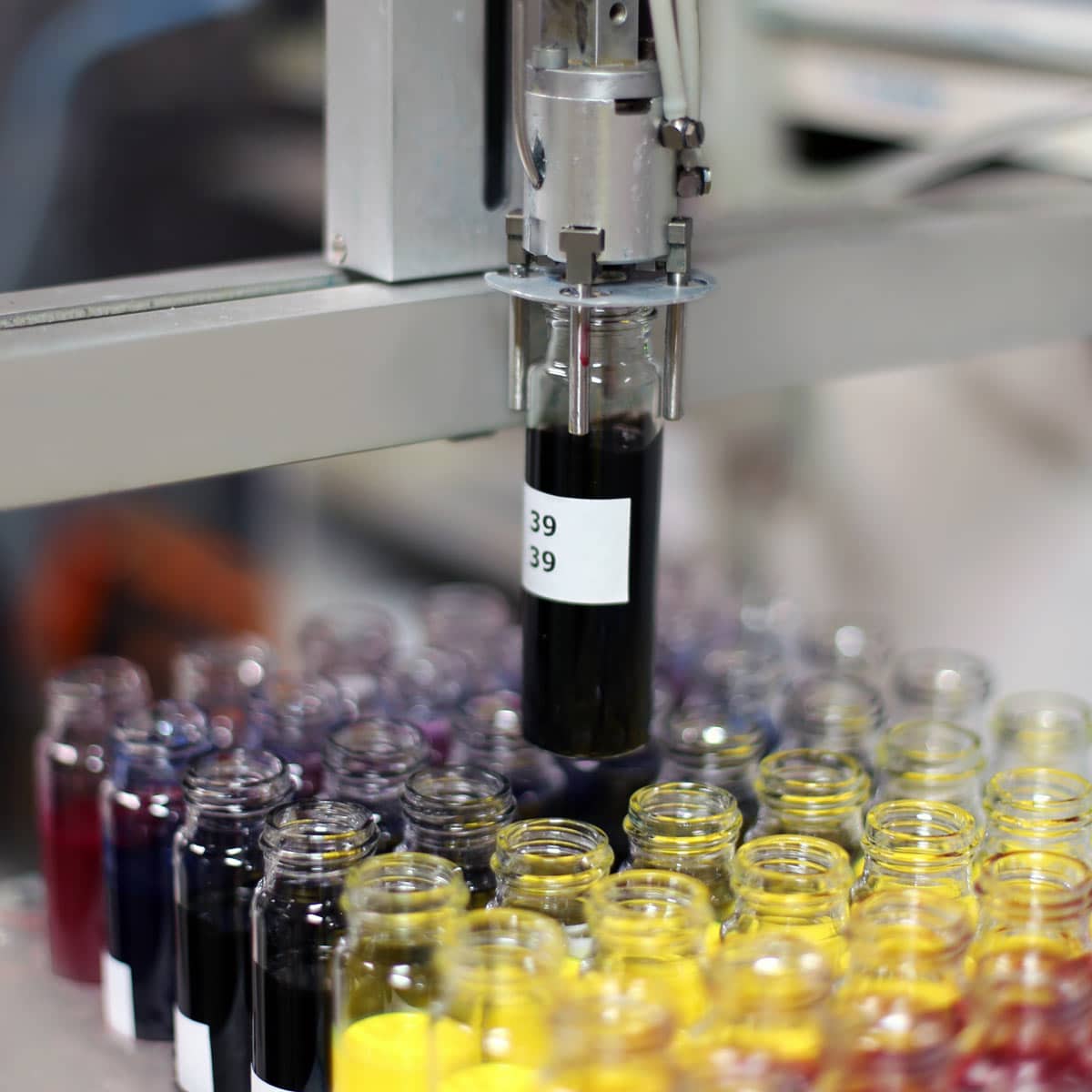 UV-curable inks: consistent print results
Agfa's top-performing UV inkjet inks fuel many OEM printing solutions. Not only do they deliver high print quality and day-to-day reliable print results, but also a wide color gamut, excellent jetting reliability, superior shelf life and superb batch-to-batch consistency. Jettable primer and varnish complete the range. Agfa's booth will feature multiple print samples from its customers, with a focus on direct-to-shape product printing and interior decoration.
Water-based inks: the next wave
The interest in aqueous inkjet inks for industrial applications is strongly growing as they provide benefits in terms of ecology, cost-efficiency, and safety. At InPrint 2019, Agfa will present its developments to date.
One of the industries which is looking for inkjet printing solutions is the laminate flooring and furniture market. Together with Unilin, leader in high-quality laminate production, Agfa has designed water-based ink-primer sets for high-speed roll-to-roll digital printing on decor paper. This combination of dedicated primers from UNILIN and perfectly matched Agfa inks delivers a wide color gamut with amazing print quality and low ink consumption.
Agfa will also show its aqueous inkjet ink developments for packaging with a focus on corrugated and flexible packaging. In this market segment, inkjet printing meets brands' demand for personalized packaging at an acceptable cost, while also offering them just-in-time delivery and supporting them in their search for more ecological alternatives.
Functional inkjet inks
Agfa is also globally active in the field of inkjet inks for printed electronics and printed circuit boards (PCB) production. The company offers inkjet inks for legend printing, solder mask and etch resist, allowing for total flexibility in lot size, variable data printing and position-dependent layer thickness.
In addition, Agfa develops nanosilver inks which feature highest conductivity with low silver deposition (one micron DFT) and deliver high-resolution printing to create smaller, lighter and more cost-effective printed electronics devices.
Meet Agfa's inkjet ink experts and see real-life print samples at InPrint, booth 510 (Munich, 12-14 November).
UV inkjet chemistry requirements for industrial printing – Marc Graindourze, Business Development Manager Industrial Inks, Agfa
Technical stage, Wednesday November 13, 09:30
A quantum leap in digital printing of laminate flooring & furniture – Marc Graindourze, Business Development Manager Industrial Inks, Agfa, and Jasmine Geerinckx, Business Development Manager UNILIN, division technologies
Applications stage, Thursday November 14, 11:00 am
For more information about Agfa's functional inkjet inks, visit Agfa at Productronica 2019 (Munich, 12-15 November, hall B3 booth 255).
Agfa