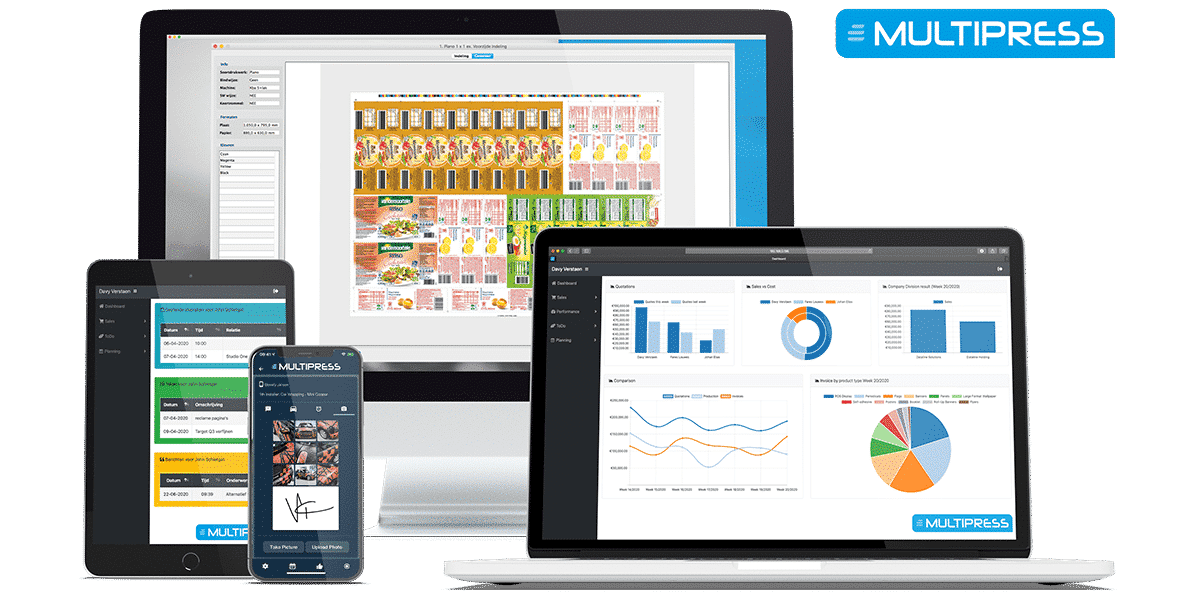 Agfa and Dataline to host joint virtual event focused on automation through prepress workflow/MIS connectivity
On March 11th, prepress & printing solutions provider Agfa and MIS vendor Dataline invite both commercial offset and large-format inkjet printing companies to a dedicated broadcast on achieving efficiency gains through the automation of business processes.
Late last year, Dataline announced the certification of Agfa as MultiPress Technology Partner. Thanks to this certification, JDF integrations of Dataline's MultiPress MIS/ERP software into the digital front end of Agfa's Apogee and Asanti workflows can be carried out in a standardized way.
On March 11th, Dataline and Agfa will organize a joint virtual event under the heading of Agfa's Studio 4D48 broadcast sessions. It will focus on what 'next-level automation and optimized efficiency' really means for an everyday printing operation.
In-depth presentations will discuss how printing companies can streamline their operations through the combination of optimum workflow management and a smart integration of administrative and business tasks – and even more importantly, how this leads to higher profitability, more time for core activities, better service and higher customer satisfaction.
Hands-on demos will show the audience how the software connection actually works, how it gets set up, and what it delivers.
In real-life user cases, both commercial offset printers and large-format inkjet printing companies will be sharing their experiences of how the connection of both software packages makes their operations more efficient and successful.
To register for the event, visit www.studio4D48.com.
More about the integration between MultiPress and Apogee/Asanti
Linking the administrative and business processes automated via MultiPress to Agfa's graphical workflow produces efficiency improvements in many areas. JDF/JMF links can be used to create print orders in production directly from the administrative workflow, without any manual intervention needed, making the process of creating proofs and plates, press planning, and reserving paper fully automatic. The JMF feedback ensures that the order status can be closely monitored from the administration flow. The end result is a production process that runs more smoothly and with a lower error rate, satisfying both printing companies and their customers.
About Dataline Solutions
With more than 1,000 customers and 10,000 users in 25 countries, Dataline Solutions with MultiPress MIS/ERP software is the undisputed market leader in the graphic production industry in Europe. Dataline has offices in Loppem/Brugge (Belgium), Castricum/Amsterdam (Netherlands), Willingen (Germany), Strasbourg and Paris (France). The Dataline team consists of about 60 passionate specialists in the graphic sector.
About MultiPress
MultiPress Print MIS/ERP software organises the daily management of each graphic production company and is available in 11 languages. All commercial, administrative, financial, production and logistics business processes, together with planning, registration, e-business and reporting, come together in one powerful management system. Maximum automation is achieved, but at no time is control taken away from the user.
fiona.adams@dataline.eu – +32 (0)50 83 20 00
Download