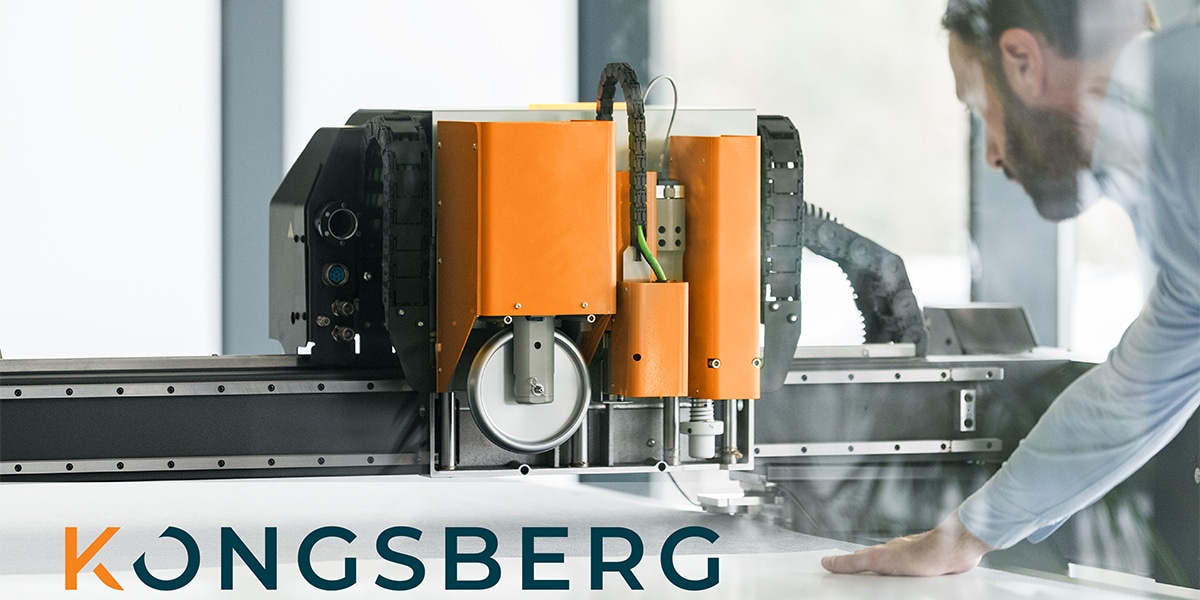 Agfa Adds Even More Value with New Kongsberg Partnership
Agfa UK today announces a new partnership with Kongsberg Precision Cutting Systems, which will see their new Rugby showroom displaying the latest Kongsberg PCS cutting tables to suit Agfa's award-winning wide-format solutions.
The new 3500 sq ft Agfa Inkjet Competence Centre, located in Rugby, is due to be officially opened with a celebratory Summer BBQ on the 8th and 9th of July. Now a reseller of Kongsberg PCS solutions, Agfa will be showcasing the high-end Kongsberg C60 digital finishing table next to their latest wide-format inkjet printers, presses and workflow suite. Kongsberg PCS, based close by in Solihull, will be using the new facility in Rugby as their own local showroom too, which also houses a bespoke demonstration and training area for Agfa's award-winning Asanti and Apogee software suites, as well as Agfa HealthCare's Digital Radiology division.
Bobby Grauf, Agfa Inkjet Sales Manager UK & Ireland commented: "The new arrangement with Kongsberg PCS perfectly complements our added value propositions. Kongsberg PCS is undoubtably the market leader in digital cutting solutions. Being able to demonstrate Kongsberg cutting tables live in Rugby makes it so much easier for our customer to select the right printing and finishing solutions to suit their business. Agfa's global headquarters in Belgium and Canada are already demonstrating the seamless link between Agfa and Kongsberg systems, and now we can do the same much closer to home. Our aim is to help our customers navigate through the industry's complex range of wide-format kit, so offering complementary products and services will make life much easier for them. We are thrilled to partner with Kongsberg PCS for UK graphics market."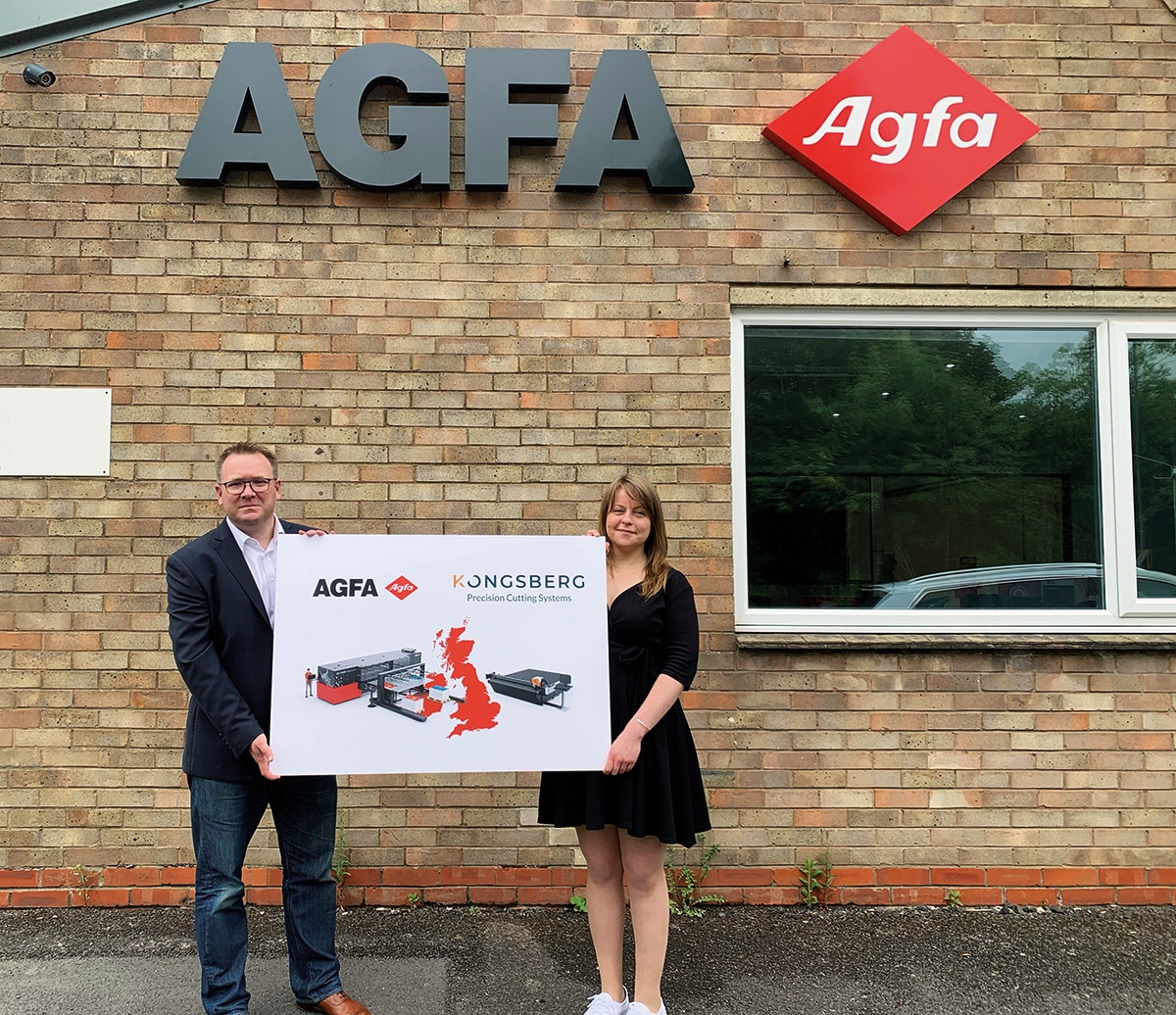 Bobby Grauf of Agfa and Melanie Fox of Kongsberg PCS (L to R) at Agfa's new Inkjet Competence Centre in Rugby, Warwickshire
Melanie Fox, Sales Manager UK & Ireland at Kongsberg PCS said: "This is one of the first new reseller partnerships Kongsberg will enter since becoming a standalone company in April 2021, and we're delighted that Agfa will be making our entire range of cutting systems, tools and automation solutions available to its customer base.
"At Kongsberg, we have a passion for fusing technology and creativity to deliver the most robust and reliable digital cutting solutions," added Melanie. "Kongsberg PCS and Agfa customers share a common demand for premium products that deliver optimum performance, and this new partnership will increase the availability of our innovative solutions for more customers across the UK.

"We are looking forward to kickstarting our new relationship with Agfa at the imminent showroom launch, where one of our state-of-the-art Kongsberg C series tables will be proudly displayed and available for customer demonstrations."
Agfa's state-of-the art Inkjet Competence Centre in Rugby is a few minutes from both M1 and M6, and within walking distance of Rugby station. For more information visit www.agfa.com/inkjet.
Agfa
Units 1 & 2, Ashbourne Court, Manners Industrial Estate, Manners Ave,
Ilkeston DE7 8EF
United Kingdom