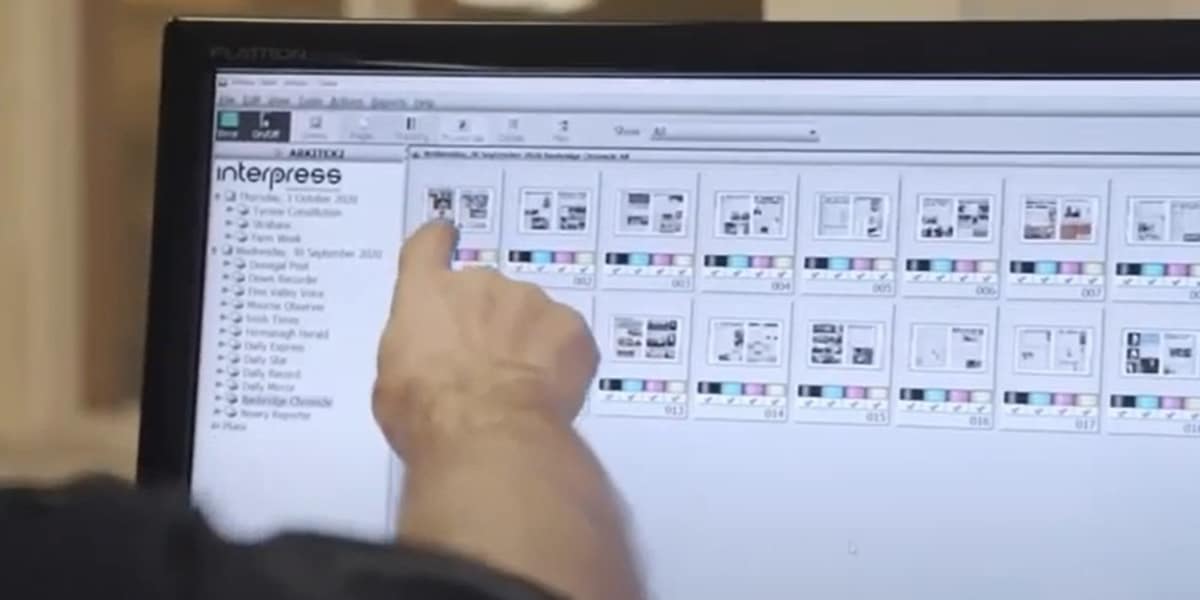 IFRA show goes virtual – 1st e-World-Printers-Summit
Since decades, October is IFRA show time to meet face to face worldwide newspaper customers and prospects for further planning of future investments. This year, everything is different. WAN IFRA invited for the first time ever to an e-World-Printers-Summit to provide a knowledge sharing and connection platform for publishers, production and technical directors and suppliers for the newspaper industry. 400 visitors, 29 speakers from 16 countries for 13 sessions, and 8 virtual  exhibitors where lined up over 3 days.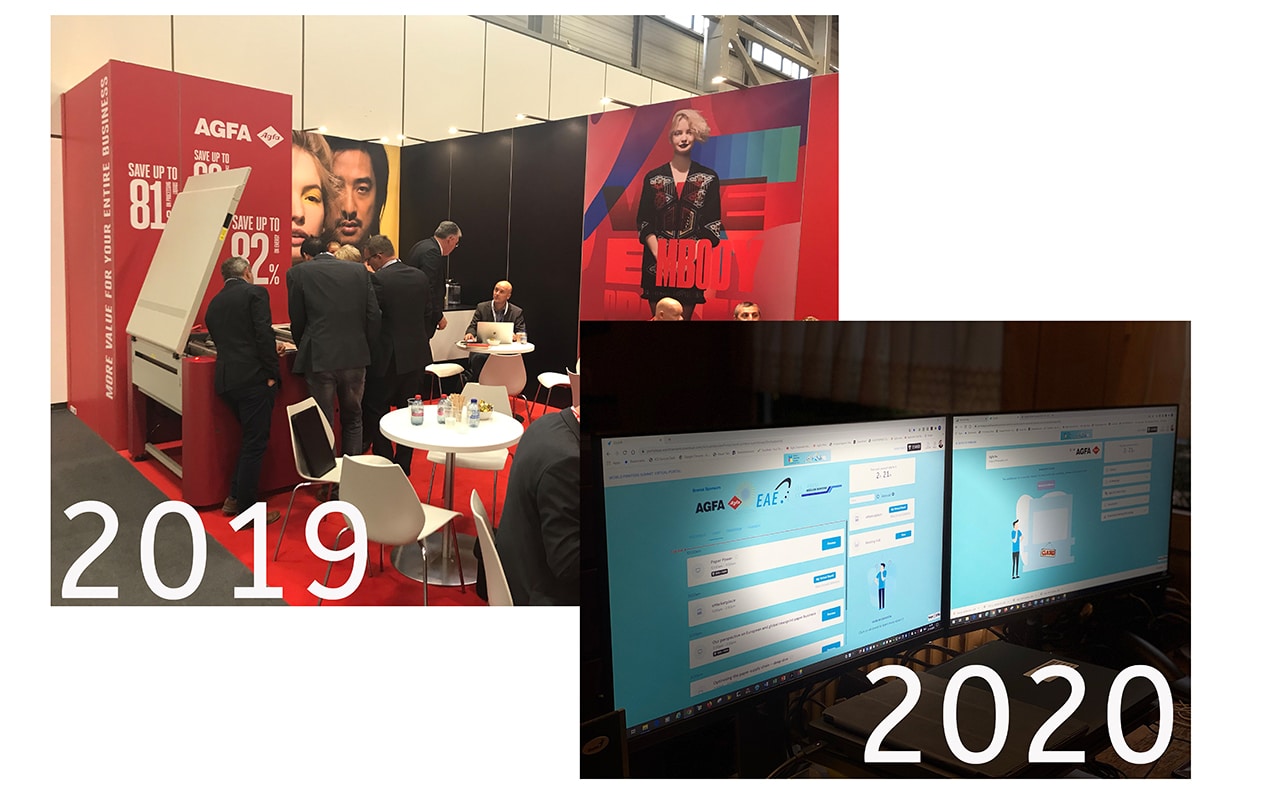 Agfa took part with a virtual booth to meet and host visitors and guests to discuss the latest solutions and trends of the newspaper industry. In the virtual booth area, visitors could watch video snippets from our Studio 4D48 broadcasting earlier this year, download documentations about our hard- and software as well as our plate solutions. With live video meetings, networking with the visitors was easy and efficient during these 3 days. The show was mainly visited by newspapers from India, a trend we have seen during the last 3 years at the real IFRA shows in Berlin.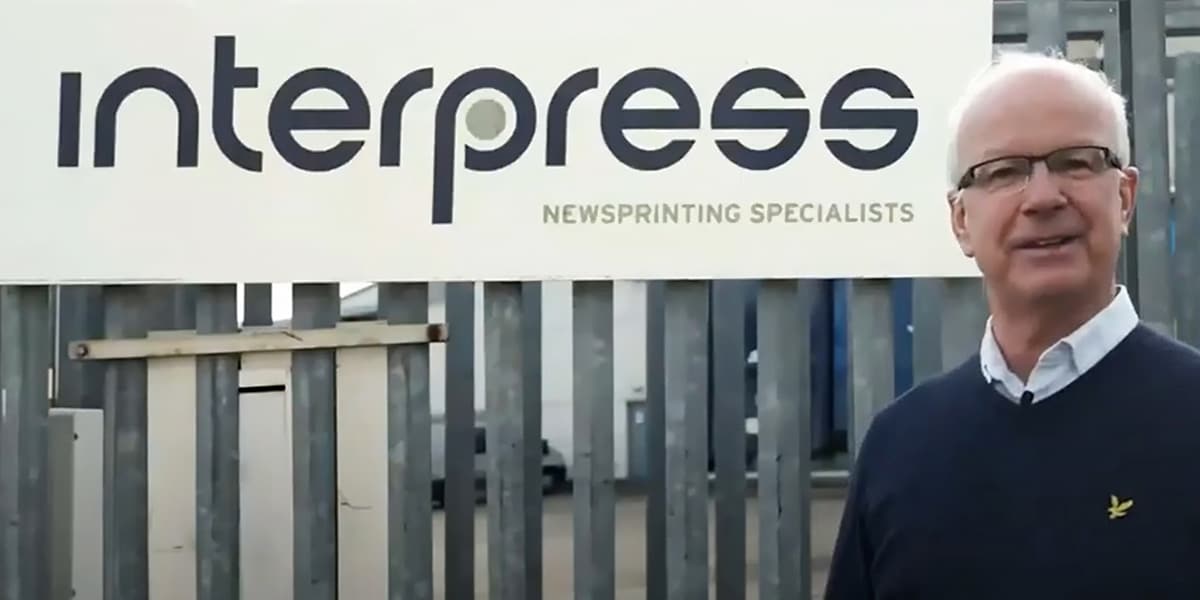 David Wilson, production director Interpress NI ltd virtually attended the event as a VIP guest to talk about his recent decision to purchase  Agfa Advantage N CtP systems for his production plant in North Ireland.
With print quality top of his agenda, Interpress have been National Newspaper Printer of the Year in Ireland for the past 7yrs in a row which in turn has led to an overflowing order book.  That all based by the use of important Agfa components like Arkitex Workflow and PrintSphere. Advantage N CtP with the benefits of speed reliability and a very small footprint which allowed Interpress to easily bring the system into the plant with narrow conditions. Agfa OptiInk is used for ink optimization in his facility and allows David to manage the daily production smooth, efficient and just in time.
David brought in the spotlight, that beside the innovative Agfa products, the skills and services provided by Agfa made the difference at the decision point for the right CtP investment.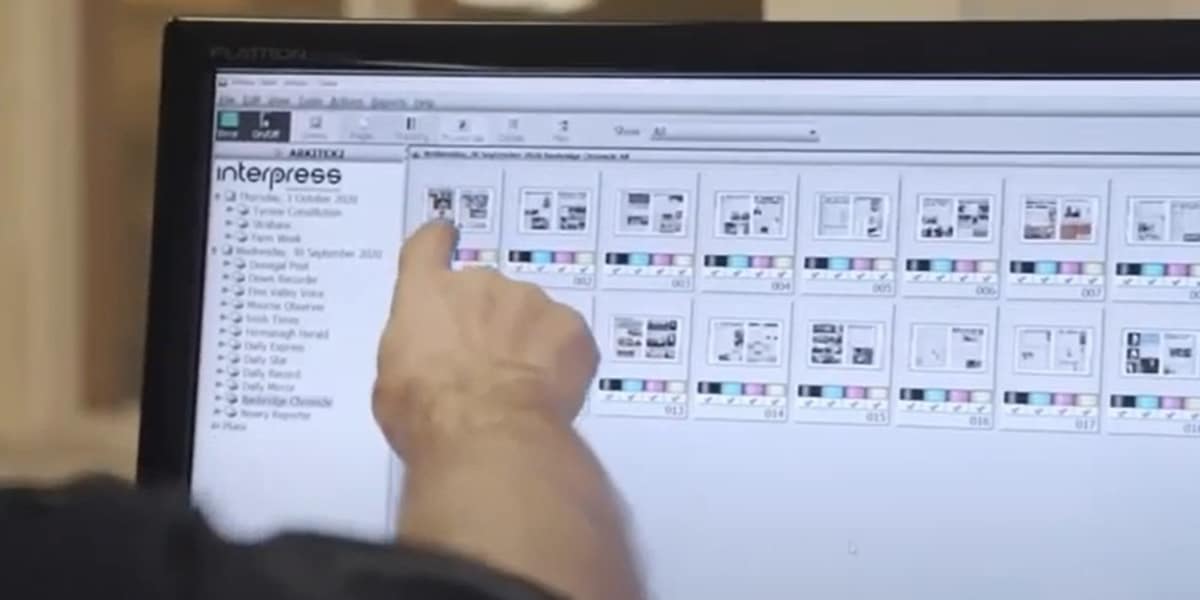 The key takeaways of the various presentations during this event are, that newspaper customers look for further improvements of Cost of Ownership, further adapt the editorial infrastructure to the changed working condition caused by COVID-19 impact and of course looking for stabilization of the business with digital and printed products. Agfa has the right answers and will further fine tune the newspaper portfolio to meet the needs of customers today and tomorrow.
Very interesting insights to the impact of COVID-19 to paper consumption worldwide were given by UPM as one of the big paper suppliers. From a paper vendor perspective, there is a lot of focus to reduce carbon footprint of plants in the paper industry, reducing the world wide produced paper volume by shutting down paper mills further restructuring and looking for alternative services. The negative impact by COVID-19 on paper usage in newspapers worldwide in 2020 is expected to be at a level of -17 to -25% compared to 2019, nevertheless, every region shows slightly different grade of negative impact.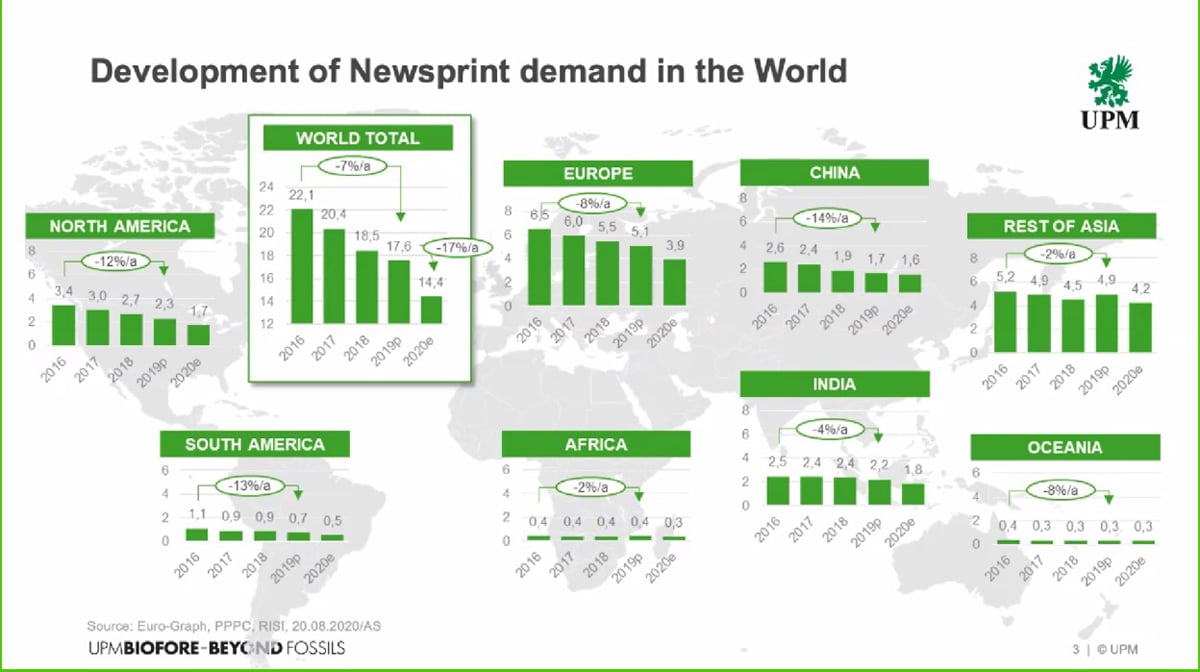 The following graph shows the regional differences in paper volume consumption and the relation to lock-down restrictions during COVID-19 in Q2 2020 from best in class China -10% down to worst in class Italy – 40%.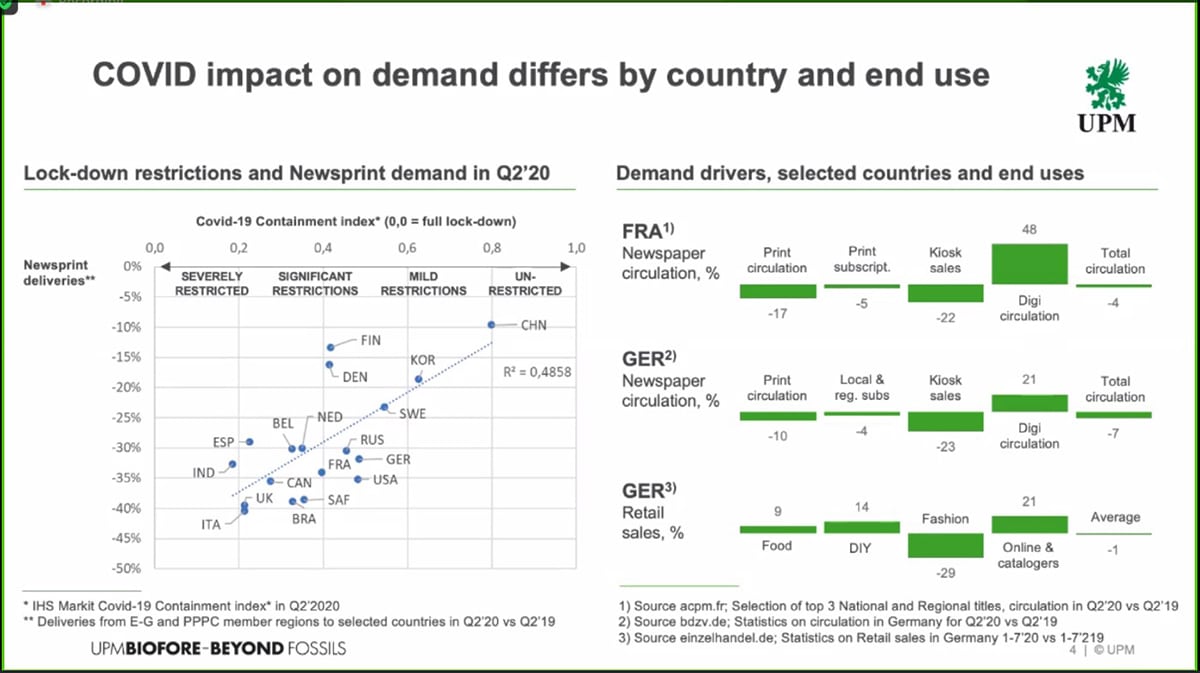 After the financial crisis in 2009, the COVID-19 crisis is already the second big impact in this century for newspapers. According to UPM and other paper suppliers, the outlook to 2025 is unclear. The historical trend line since 2009 shows a volume decline of -5% every year.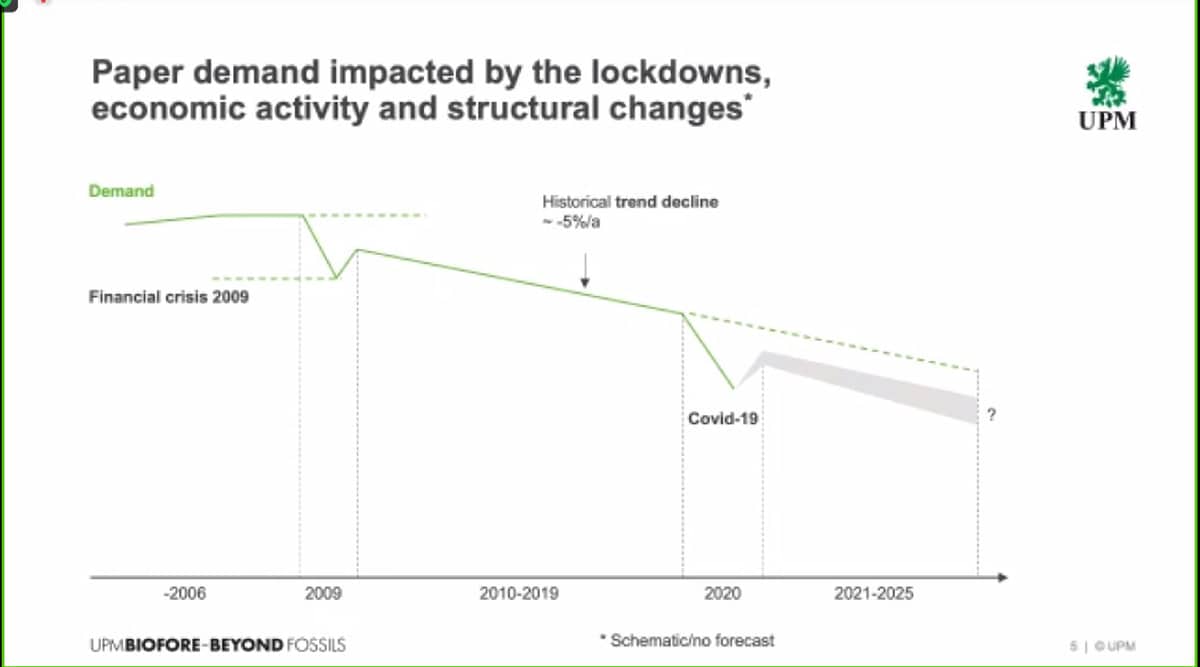 There is an uncertainty whether the decline will remain the same after COVID-19 recovery or at a higher negative percentage rate. Using thinner paper stock at 40 g/sqm, smaller newspaper formats, lower page volume and reduced circulation will further impact the yearly consumption of paper volume worldwide. Needless to say, that the margin at newspapers are still generated by the sales of printed matter. Today digital broadcasting of same content does not cover the reduction in print turnover.
A challenging future for all newspapers worldwide.
Rainer Kirschke
Market manager newspaper