#CountOnUs: Typecraft Print uses Anapurna wide-format engine to print cardboard cut-out fans for football club
UK-based printing company Typecraft Print were quick to deliver a fundraising promotional idea for their local football club, using their Anapurna large-format print engine from Agfa. The job even got them a spot on local TV and the BBC Sport website.
Typecraft Sales & Production Director, Matt Magovern, jumped on the opportunity to help his local football club (Cheltenham Town) who were offering fans a chance to pledge £25 to take their place at the team's biggest game of the season. The pledge ensured that a cut-out image of the fan would be part of a 'cut-out' crowd at the game. The idea resulted in an initial fundraising target of £12,500 being hit in a day and 500 cut-outs dotted around the stands.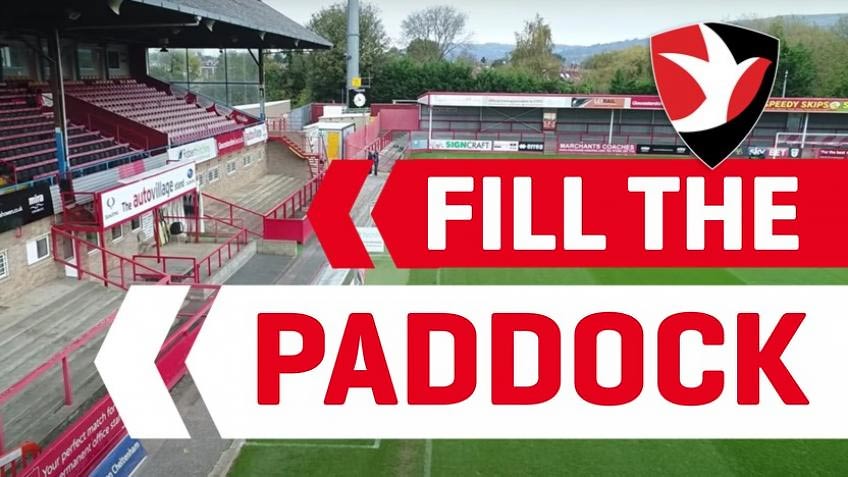 The job, which was printed on 3 mm foamex, was produced on the company's Anapurna M2500i wide-format machine from Agfa, purchased through I-Sub Digital in 2015. This highly productive hybrid wide-format printer was perfect, offering 4/5 colour + white UV LED-curable printing for indoor and outdoor applications. It enabled Typecraft to produce 25 images at high quality, very quickly on a 10×5 ft sheet and then contour cut immediately after printing.
As Matt has been a supporter for over 30 years, he and his son Logan were the first to pledge their allegiance. As club sponsor, Matt was then invited to demonstrate the production of the cut-out crowd on the Agfa machine on local TV and subsequently the BBC Sport website.
"It was a really easy job to print on our flexible Agfa engine," said Matt. "The story really escalated, demonstrating a great club initiative that meant we gave a bit to the club and to charity too. At the end of the event all the cut-outs are to be returned to their owners signed by each player at the club."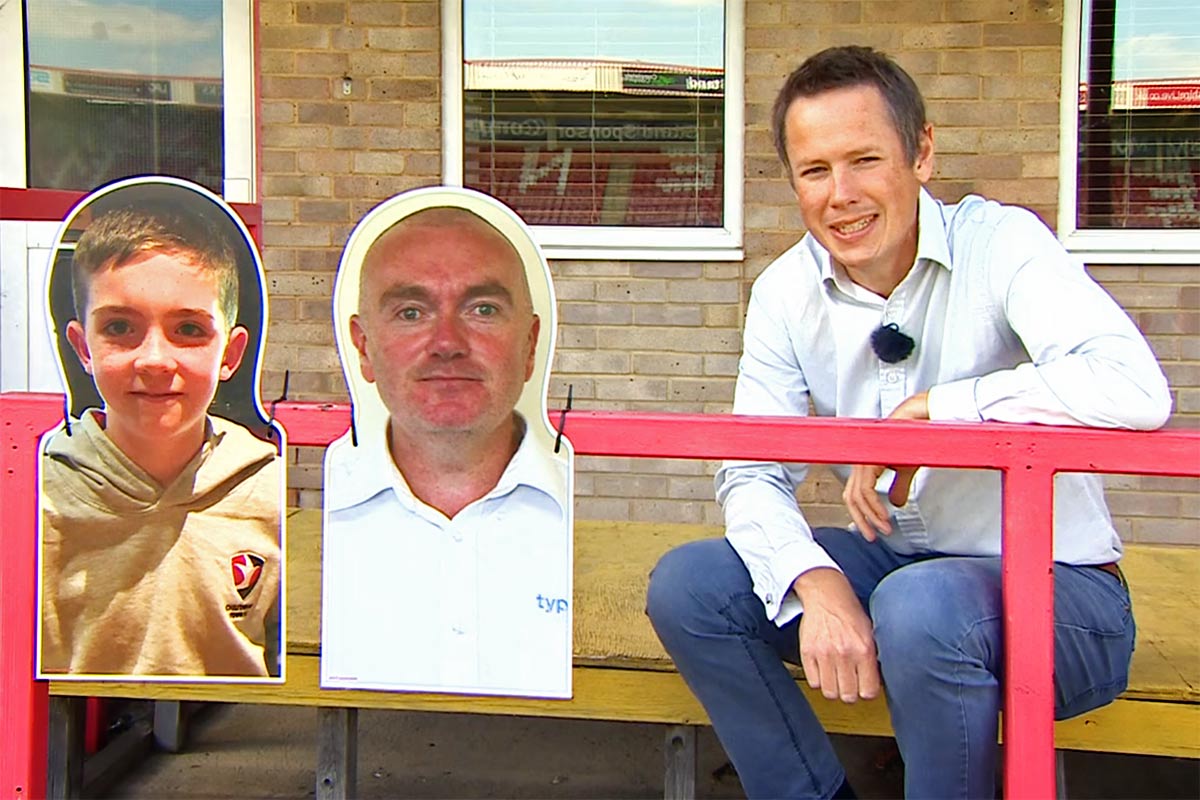 Typecrafts Matt Magovern and his son Logan were the first to make their pledge.
Creating cut-outs is a breeze with our Asanti workflow software for large-format printing. Check out our article and video on creating life-size cut-outs.