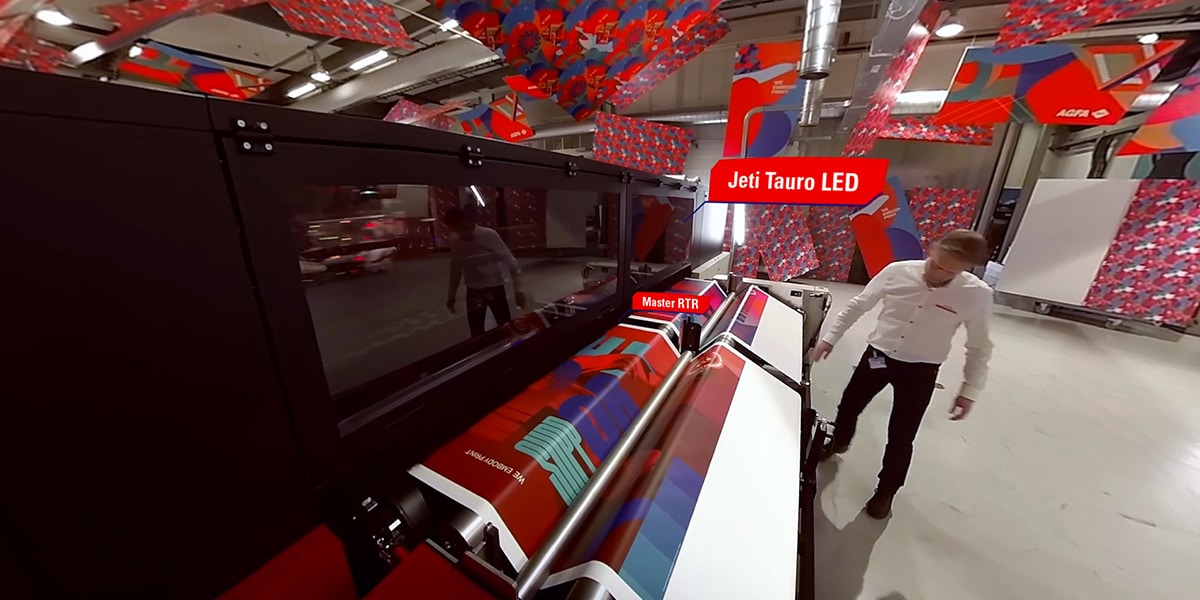 Agfa's latest Inkjet and Radiology solutions to come to new showroom in Rugby
Agfa invest in new UK showroom
Belgium based Agfa-Gevaert Group has invested in new UK premises to house both its Radiology Solutions Service Centre and a new Inkjet Solutions showroom. The site is scheduled to open in March 2021.
The new 3500 sq ft facility is located in Rugby, Warwickshire, allowing easy access for visitors across the UK and Europe, and will be dominated with showroom space displaying demonstration models from Agfa's growing Inkjet and Radiology Solutions businesses. The showroom is planned to house the latest wide-format inkjet printers and presses, as well as a bespoke demonstration and training area for Agfa's award-winning Asanti and Apogee software suite. Next to that, Agfa Radiology Solutions will showcase their latest mobile system, the DR 100s.
Bobby Grauf, Inkjet Sales Manager UK & Ireland commented: "We are delighted to announce such a significant investment at this time. Like many of our customers, we used last year to evaluate how we operate in an ever-changing market. Inkjet is one of Agfa's core growth engines and being able to bring more systems closer to our customers is key in achieving our goals. Together with our head office in Belgium and our factory in Canada, the new UK showroom will be an invaluable facility to demonstrate a greater variety of inkjet solutions to a wider audience."
Martin Tew, Imaging Sales Director UK & Eire commented: "The Agfa DR business is enjoying global and UK growth bringing definitive answers to patients in the form of high quality, low dose images. The new Rugby showroom will be of extreme importance to us, allowing meetings and demonstrations to be held away from the already overstretched healthcare facilities. Customers will be able to see our wide range of Radiology solutions in an impressive, centrally based environment."
Agfa-Gevaert Group announced the closure of its printing plate factories in Pont-à-Marcq (France) and Leeds (UK) in June last year. The Leeds site served both as a showroom location for Inkjet, and as a base for Radiology Solutions Service. By committing to the new site in Rugby, Agfa guarantees seamless continuation of those activities.
Agfa UK
Units 1 & 2, Ashbourne Court, Manners Industrial Estate, Manners Ave
Ilkeston DE7 8EF
United Kingdom