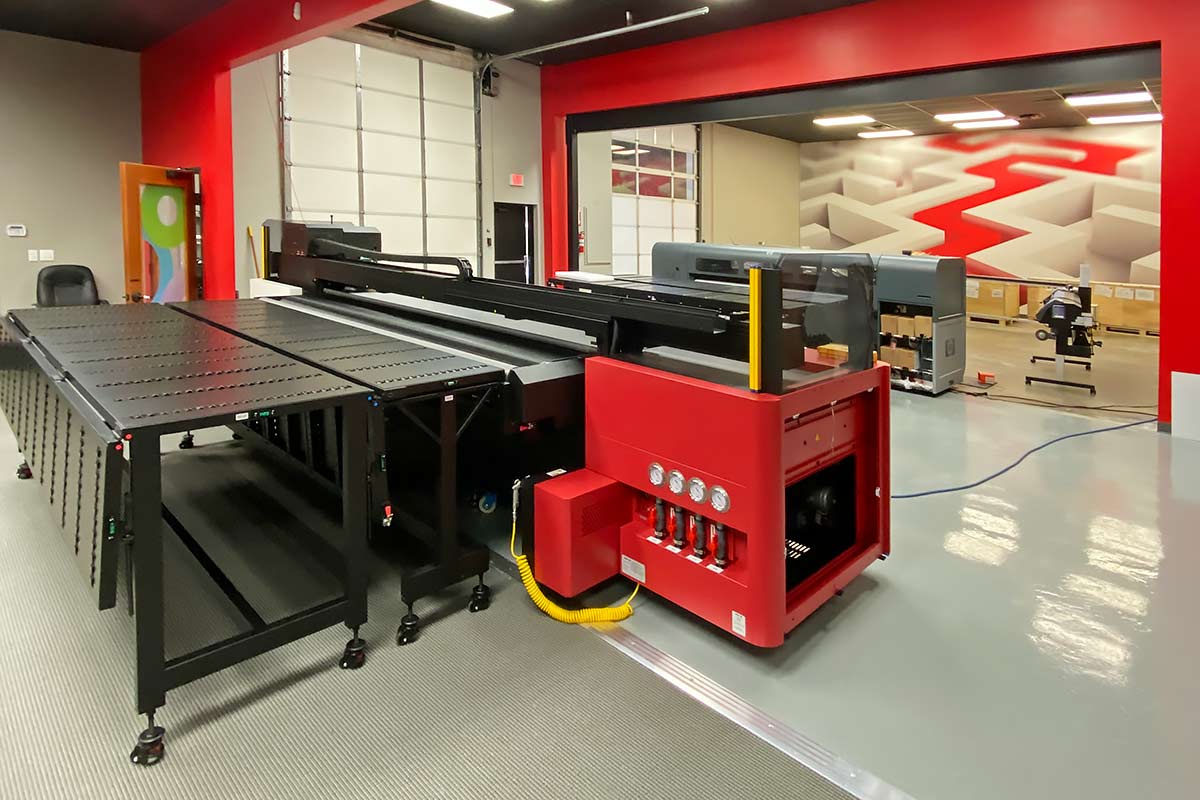 New install at SpeedPro
SpeedPro of Irving, Texas, installed a brand new Anapurna H3200i LED and Esko X24 cutter, which are destined to maximize their environmental graphics capabilities offered to architects and interior design businesses looking to meet sustainability objectives. Below are pictures taken during the installation of the inkjet printer and cutter.
Trucks arriving at the plant with all the new equipment.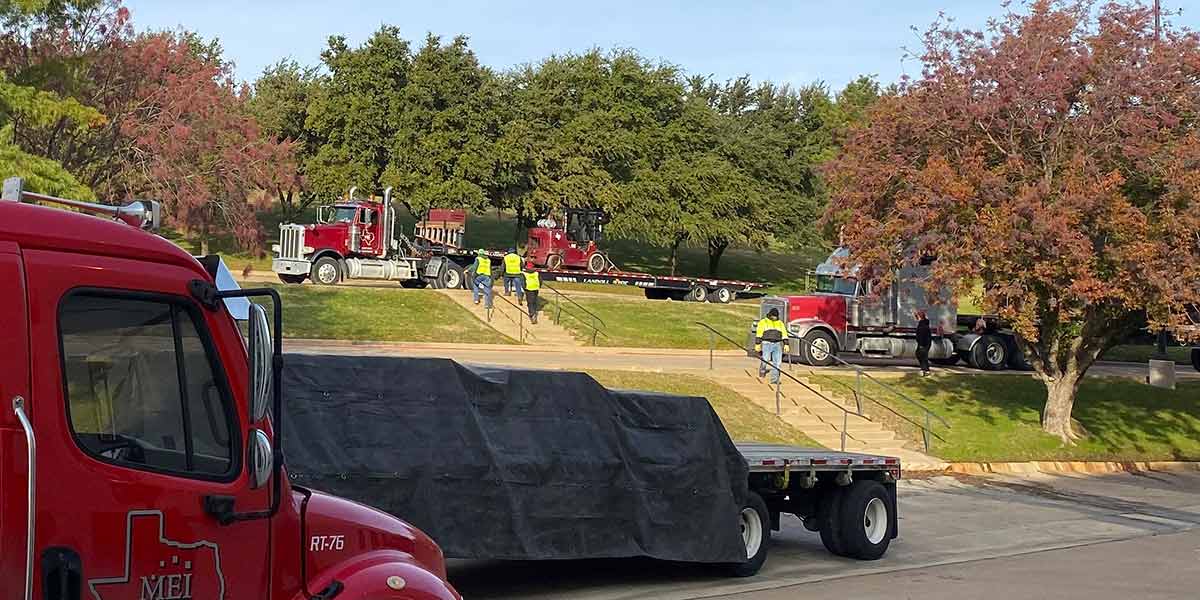 Better be careful when you're unloading that Anapurna!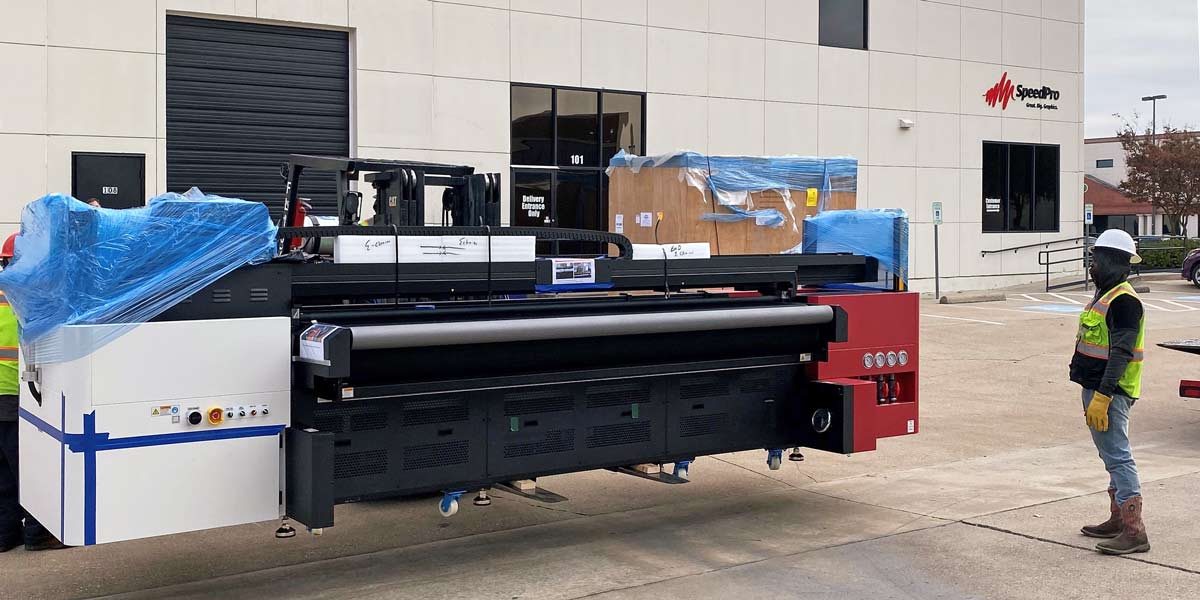 During the pre-install visit, our engineers worked out where everything needs to go and what is needed to power the machines. Now it is time to put everything in place.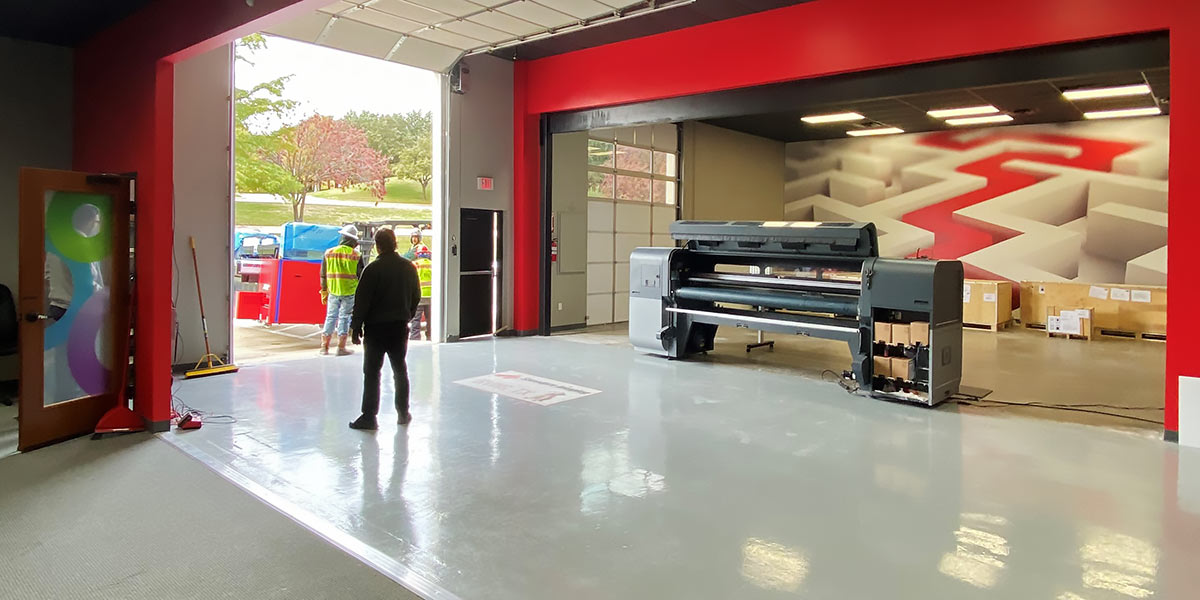 Hey, this starts looking like an actual production line!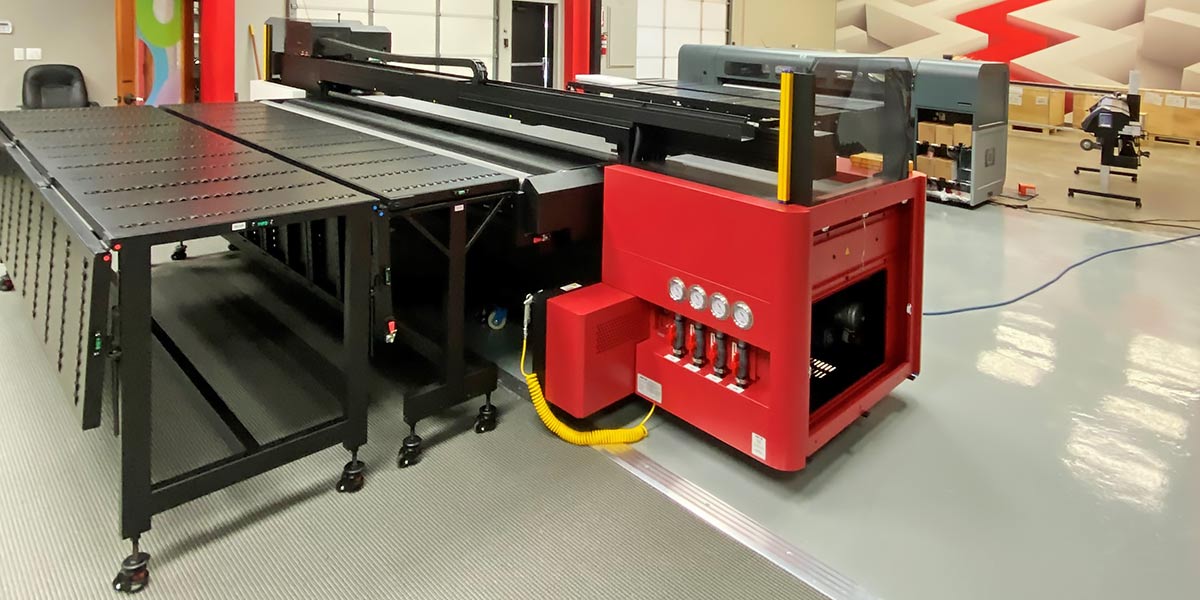 Once the hardware is in place, all the software can be installed and configured. Training is an important part of the process.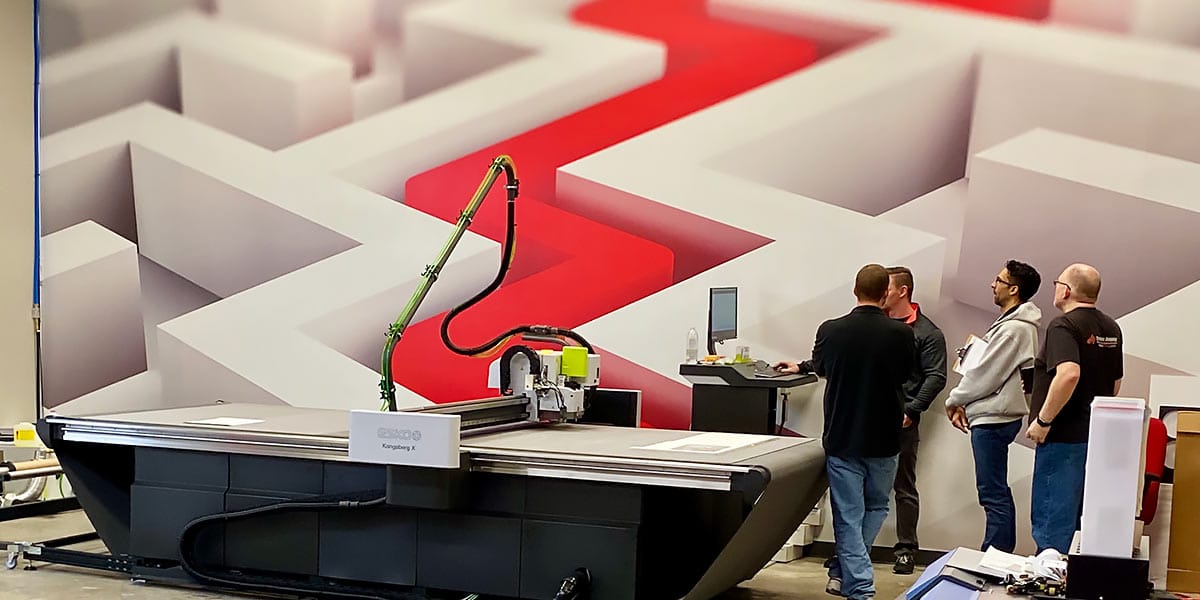 You're always welcome to visit the state-of-the-art production facilities of SpeedPro!