The 5-step large-format upgrade
When Werbestudio Streckfuss, a large-format printing company in Laichingen (Germany), started looking to replace their existing large-format printer, they turned to Agfa. The quality of our prints, the eco-friendly UV LED curing, our Thin Ink Layer approach to reduce ink consumption, and our service offering convinced the owner, Uwe Streckfuss, to go for the Anapurna H1650i LED printer.
The machine was installed in early May. Here's a light-hearted picture installation guide – a 5-step process from delivery to beer.
Step 1 – Delivery
It is as if Santa Claus got his schedule all mixed up and now even delivers presents in spring.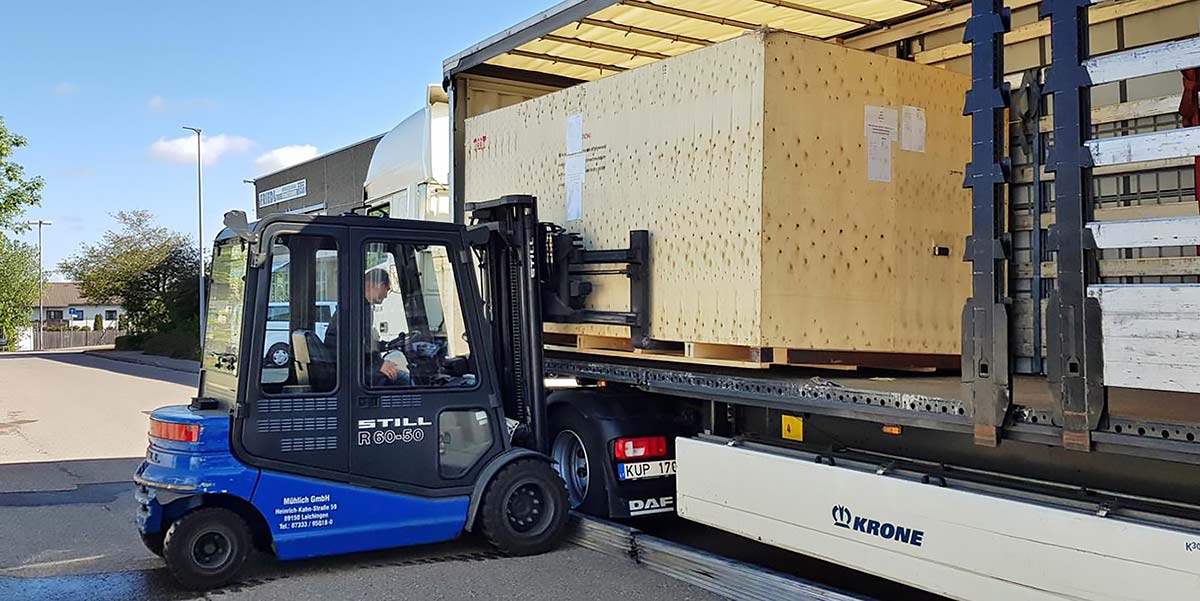 Step 2 – Unpacking
Uncrating the machine is done outside when the weather permits.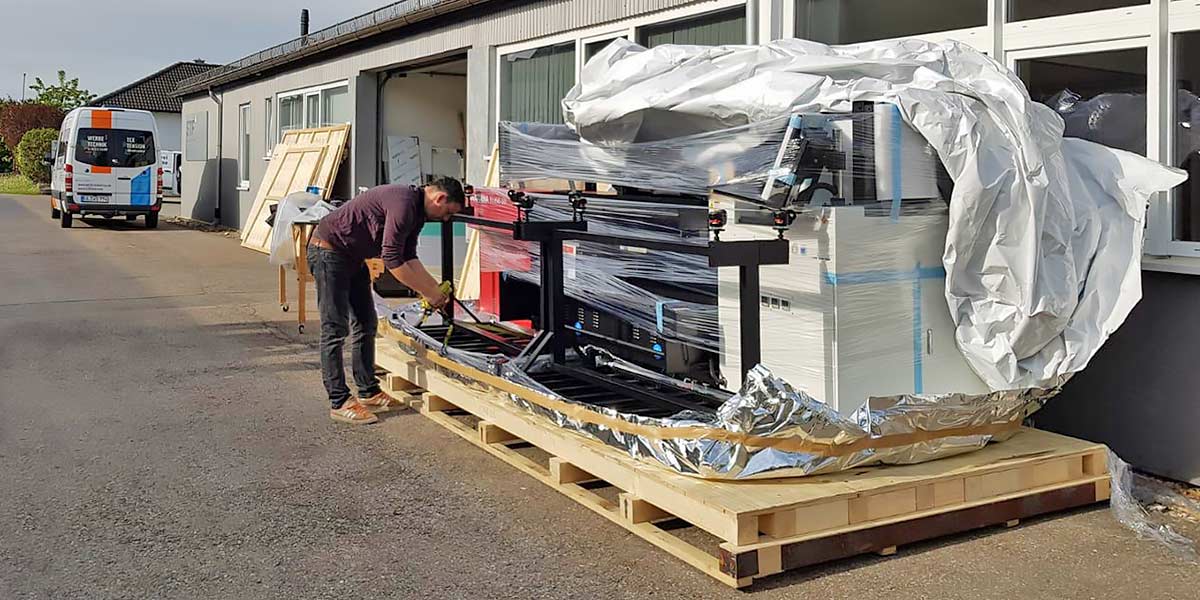 Step 3 – Placing the machine on the right spot
A tight fit! The forklift operator needs to keep his cool and be extra careful.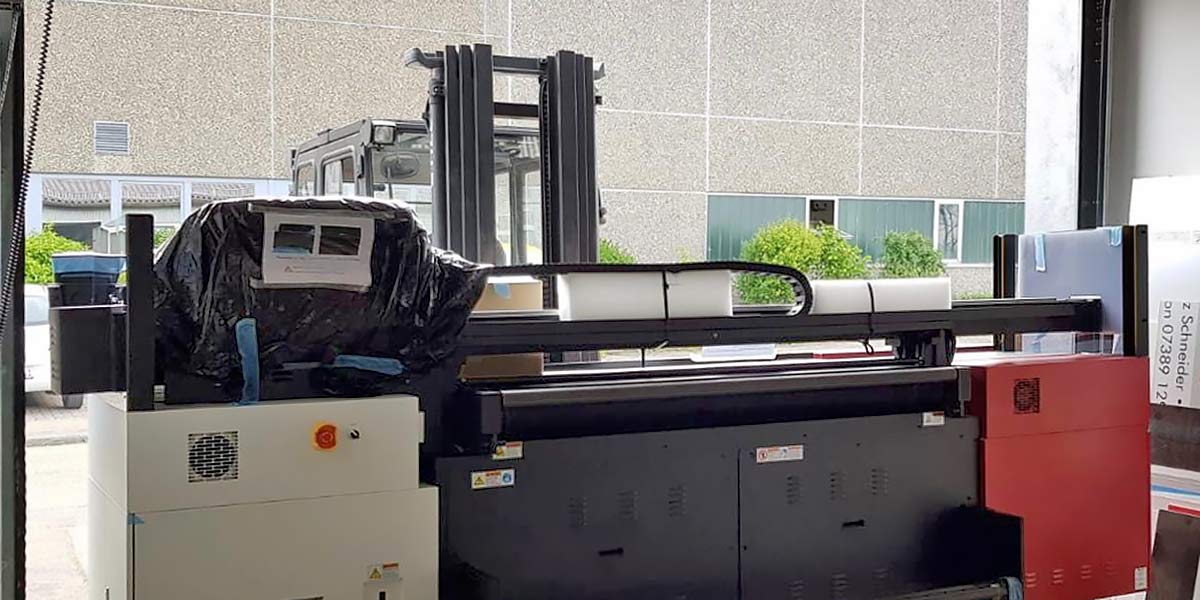 Step 4 – Installation
The tricky part for the service engineer is not getting stressed out while everyone is watching over his shoulder and anxious to get going. Daniel Thätner from our dealer Technoplot is obviously up to the challenge.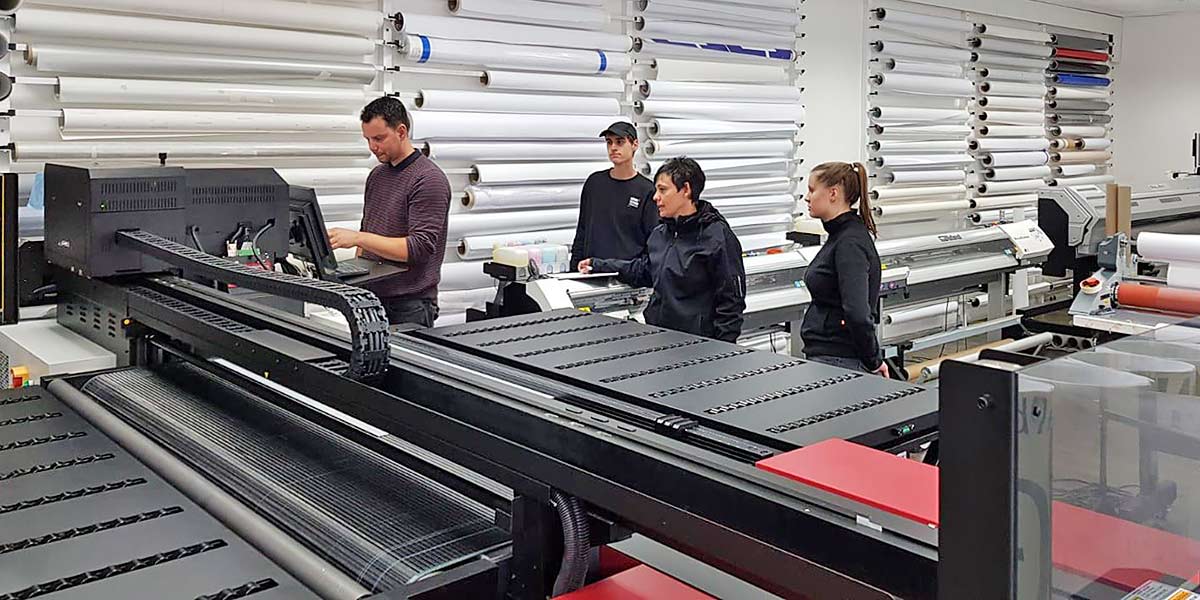 Step 5 – Testing and training
Why not enjoy a well-deserved beer while the machine starts churning out the first prints? Still to follow: the operator training, as well as the installation and training of the bundled Asanti workflow software.