ECO³ brings more economy, ecology and extra convenience to newspaper printers
Agfa's ECO³ program revolves around economy, ecology, and extra convenience: the key benefits that characterize our next-generation innovations for the printing industry. One goal: to enable printing companies to get the most value for their money.
Rainer Kirschke, Marketing Manager Newspapers, is a keen promotor of the ECO³ benefits for the newspaper printing market, in which Agfa is a leading provider of equipment, consumables and software…
"There is certainly a lot of pressure on newspaper printers. Competition from television, online and social channels have thoroughly changed the printed newspaper landscape," states Kirschke. "In 2017, Asia was the only region that still showed revenue growth. Only a few new coldset newspaper presses are sold every year; older presses get retrofitted to extend their lifetime. Printing sites are being consolidated, or even closed. Besides a few smaller sites, which print low volumes digitally, no remarkable trend for digital printing is visible for the upcoming years in the newspaper market. Finally, the consolidation and closing of paper manufacturers have a negative effect on the available paper volumes and prices."
"Newspaper printing companies are always looking for ways to reduce their production costs, in addition to new sources of revenue. They invest in solutions that reduce costs and minimize their impact on the environment, in addition to seeking efficiency gains," adds Kirschke. "They need this to produce their own publishing houses' titles, but also to attract external customers. The following trends are already evident in newspaper plants: the integration of the CtP department close to the press management system and console; multi-tasking employees; a more ecological approach to business; reduction of operating costs and more efficient utilization of production capacity; ongoing improvements in print quality."
"In practice, these trends require a reduction of equipment footprint; a further streamlining of processes; a reduction of machine maintenance and servicing; the limitation of waste; and the wider deployment of presses for new types of orders."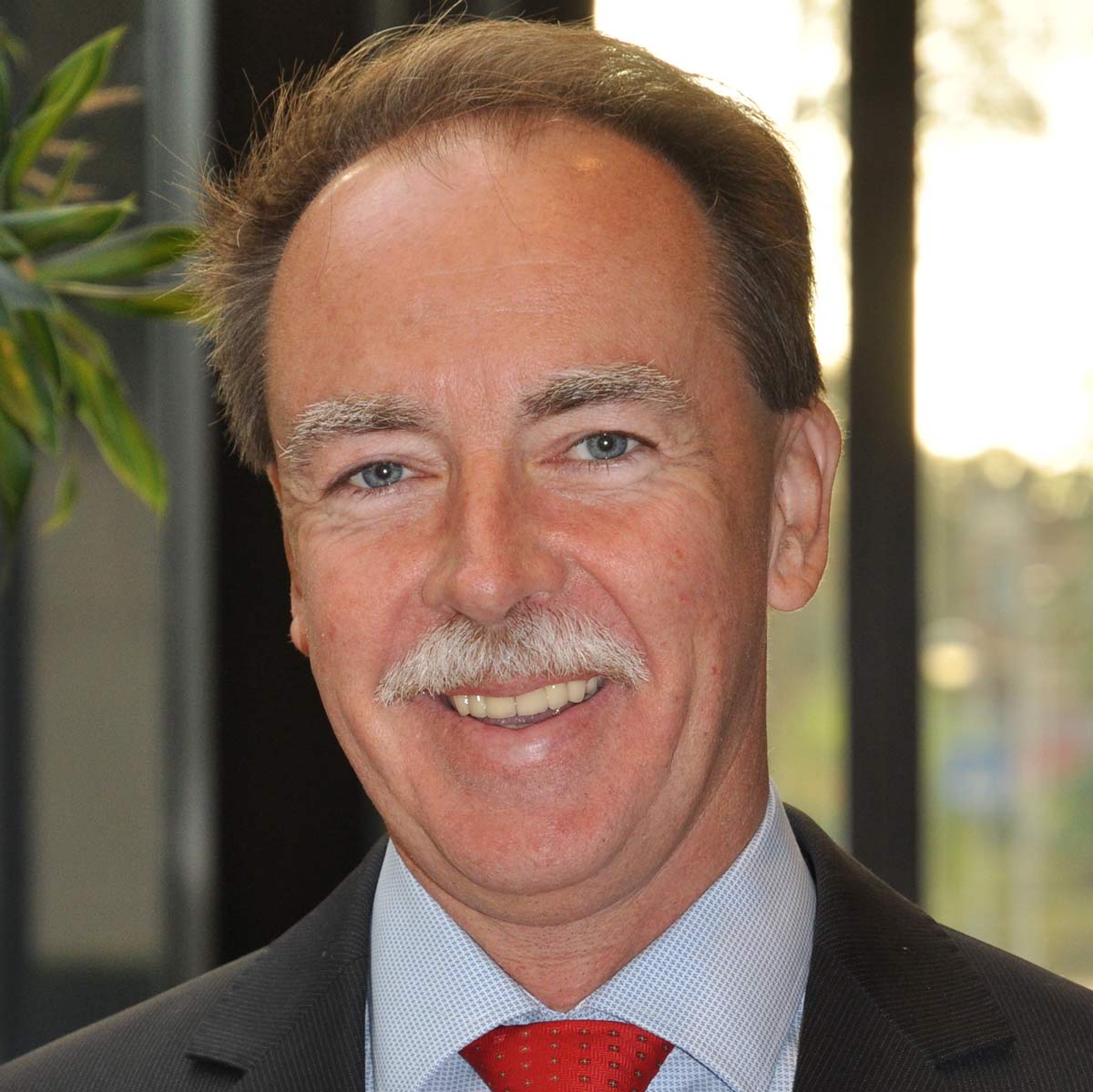 "In practice, these trends require a reduction of equipment footprint; a further streamlining of processes; a reduction of machine maintenance and servicing; the limitation of waste; and the wider deployment of presses for new types of orders."
Newspaper printers are confronted with many challenges. Agfa's ECO³ solutions bring significant benefits
| | |
| --- | --- |
| Trends | Challenges/Needs |
| CtP moves to press console | Limited floor space |
| Multi-tasking employees | Reduction of processes, maintenance and service |
| Focus on ecology | Reduction of waste to a minimum |
| Pressure to reduce operational costs | Minimization of CAPEX and OPEX through efficient technology |
| Optimal use of production capacities | Shorter lead times; Expansion of press utilization with new print jobs/contracts |
More value for the entire printing business
"In order to enable newspaper printers to improve processes and save money, it is necessary to streamline prepress operations even more and to integrate them as much as possible with the press management system and the press console," according to Kirschke. "Building on our long record of accomplishment in the newspaper business, we invest in innovations that help the newspaper market respond to the above-mentioned challenges and conduct further profitable activities."
Agfa's ECO³ program for newspaper printers makes a printer's business more ecological and more cost-effective and profitable, with systems that are easier to operate and maintain. To maintain profitability, our ECO³ solutions a.o. aim to reduce operating costs, to increase efficiency and process automation, to lengthen the maintenance cycles of clean-out units, to achieve the first sellable sheet as soon as possible, and finally, to enable ink savings. The ecological aspect of ECO³ includes the elimination or minimization of chemistry, reduction of waste (paper as the critical factor), water and energy consumption, and the possibility to re-use consumables.
"The third point is the convenience when using our solutions," continues Kirschke. "I am talking about less frequent maintenance of equipment, process stability, transparency through automated notifications and protocols, higher automation and reduced handling and storage of chemicals."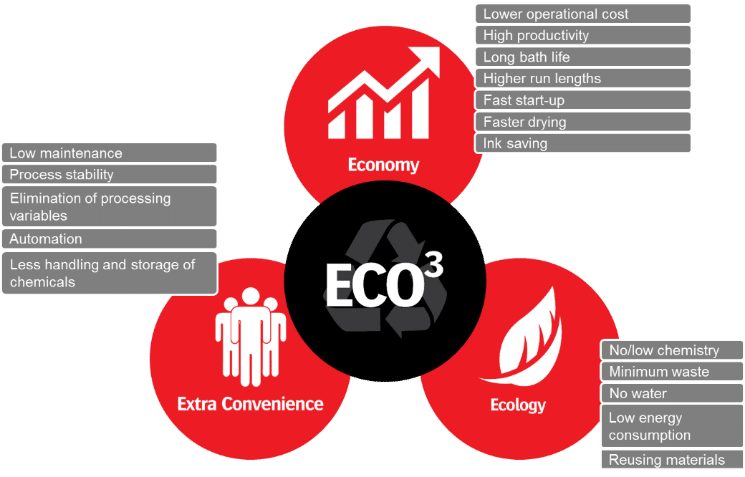 Agfa responds to newspaper companies' challenges and creates value with its ECO³ solutions
The ECO³ toolkit for newspapers
"Our ECO³ program consists of numerous software, hardware and consumable products. Some of them have a proven record, some of them were introduced to the market only recently," says Kirschke. "We have created a kind of 'matrix' with possible combinations of the various elements of our offering", he continues," adapted to the current and future needs of a given user. When they talk to clients, our sales reps use it as a kind of template, which serves as starting point for discussions. When looking closer at the ECO³ principles, our customers discover completely new possibilities. The program is therefore also educational and inspiring for the user."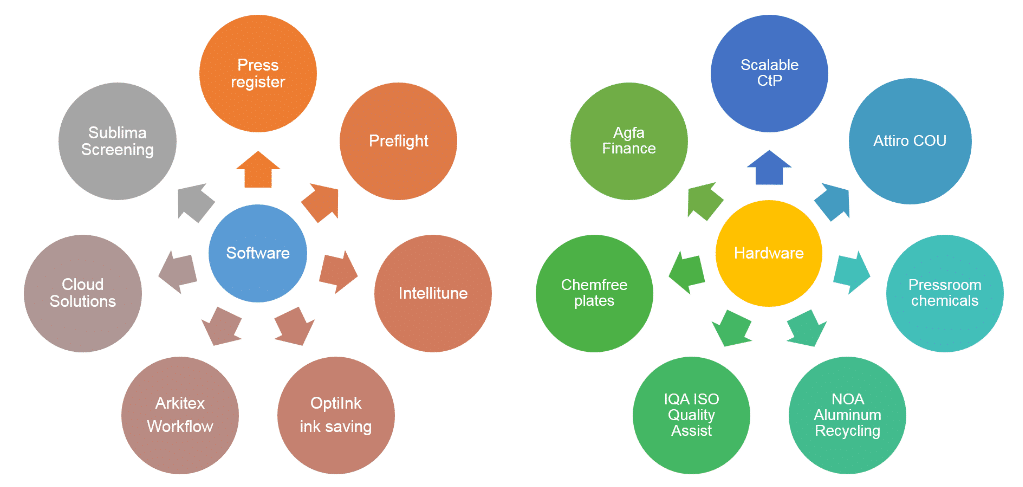 Agfa's rich and diverse toolkit for newspapers unites all ECO³ benefits 
Software
Agfa has over twenty years of experience in developing prepress workflow software. We strive to streamline newspaper printing operations to the max, while guaranteeing top-quality.
Agfa's Arkitex Production workflow software streamlines prepress processes to achieve a 'just-in-time' plate production, with fewer people responsible for production, and faster, more transparent and more efficient order processing.
The software can also be deployed in the cloud as a 'virtual print center'. Benefits include better control and more insight into process steps, the availability of the latest versions of the software, bandwidth scalability at production peaks, standardization of activities, using a network platform based on Agfa competencies and knowledge…
PressRegister is a module that increases the print quality of older web presses with registration issues and ensures higher process stability, which translates into a reduction of paper waste and complaints.
OptiInk reduces ink consumption and improves the quality and stability of the printing process, while it reduces the amount of paper waste.
IntelliTune takes care of image optimization, saving time and reducing costs associated with potential complaints. All data are checked and optimized, resulting in an even quality level.
The Sublima screening software heightens the print quality of both newspapers and magazine-like products. It enables 60 lpi prints at a 1200 dpi resolution without slowing down the exposure process.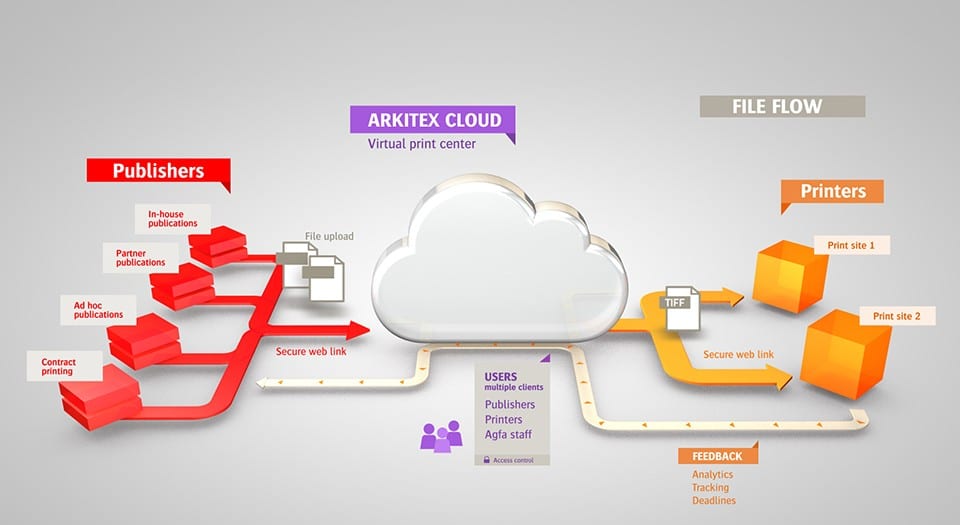 Arkitex Cloud: state-of-the-art workflow software  in the cloud
to streamline prepress processes and increase overall production efficiency
Consumables and equipment
The ECO³ program also pertains to ​​consumables and equipment. As the global market leader for violet newspaper plates, Agfa continuously stays in touch with newspaper printers to detect new trends and market demands to improve plate technologies for the future of print.
Based on the experience of our customers with the chem-free photopolymer plate N95-VCF, the new Avatar V-ZH printing plate supports the demand of newspaper printers to streamline production processes further and to reduce machine maintenance and servicing. This stable, linear plate that requires no pre-heating unit drastically reduces printers' CAPEX and energy consumption while saving them floor space. It also decreases start-up time and waste during make-ready and is characterized by its very high image contrast after clean-out, and outstanding robustness with reduced water consumption on press.
Avatar V-ZH forms a very attractive combination with the new high-speed clean-out unit Attiro ZH, which requires zero heat and stands out by virtue of its minimal gum consumption, extensive bath life, and low maintenance.
The state-of-the-art Advantage N portfolio consists of a family of CtP systems, ranging from entry-level versions with imaging speeds around 100 plates per hour up to high-end production systems with 400 plates per hour and pallet loading for unattended production.
On top, Agfa's pressroom chemicals for printing are designed for optimal print results and higher stability of the printing process.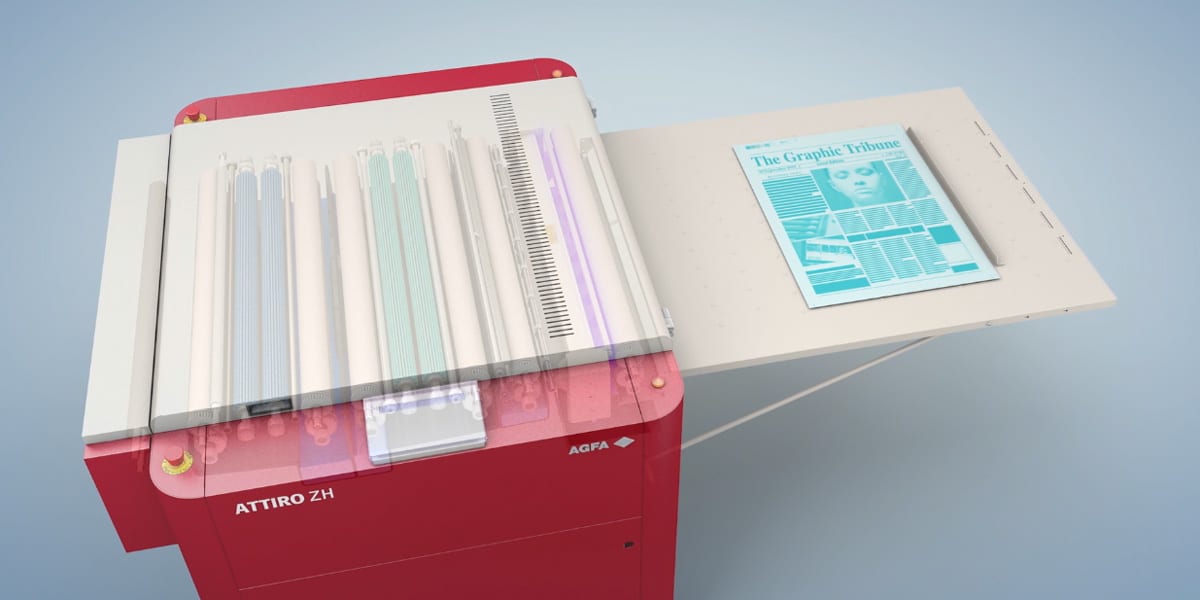 Attiro ZH clean-out unit in combination with the Avatar V-ZH printing plate: No preheat unit results in reduced CAPEX, up to 80% energy savings, more floor space, and no buckling of plates because of heating/cooling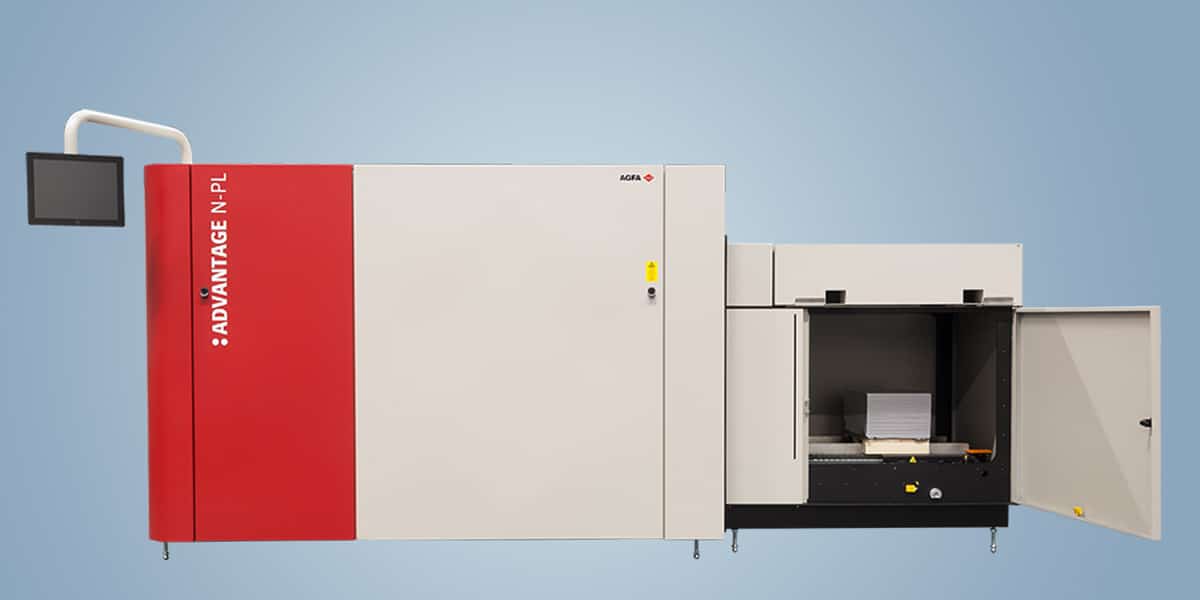 Advantage N platesetters: from entry-level up to high-end production systems with 400 plates per hour and pallet loading for unattended production
Services
A number of services complement Agfa's offering for newspapers, and bring further ECO³ benefits:
ISO Quality Assist is a consulting service that ensures compliance of the plate production process with the ISO standard. Its greatest value lies in maintaining stability and balance both in the prepress area (CtP and processor) and on the press.
Agfa's award-winning* Net of Aluminum (NOA) concept increases the sustainability of newspaper production. In a unique closed-loop, relying on an ingenious collaborative supply chain model involving its aluminum suppliers, logistics partners and customers, Agfa stays the owner of the high-grade aluminum that is used to manufacture printing plates and makes sure it gets recycled. The advantage for printing companies: no need to invest in costly aluminum, as well as less dependency on the raw material's price fluctuations.


* Belgian Supply Chain Award 2015 and European Award for Logistics Excellence 2016

Finally, yet importantly, Agfa offers financing services to its clients to overcome possible hurdles for necessary investments.
In sum: continuous innovation
"As you can see, the ECO³ offer is extremely wide and versatile, and at the same time it is modular and scalable. Many of our clients already use a number of ECO³ elements, while others are making the switch as we speak. We are pleased that the ECO³ program is positively received by newspaper companies", says Kirschke.
"Agfa will keep investing in the research and development of solutions that help the newspaper printing industry improve its strengths. Driven by market trends and the needs of newspaper printing companies, we keep innovating prepress technology with an eye to benefits in the fields of economy, ecology and extra convenience."