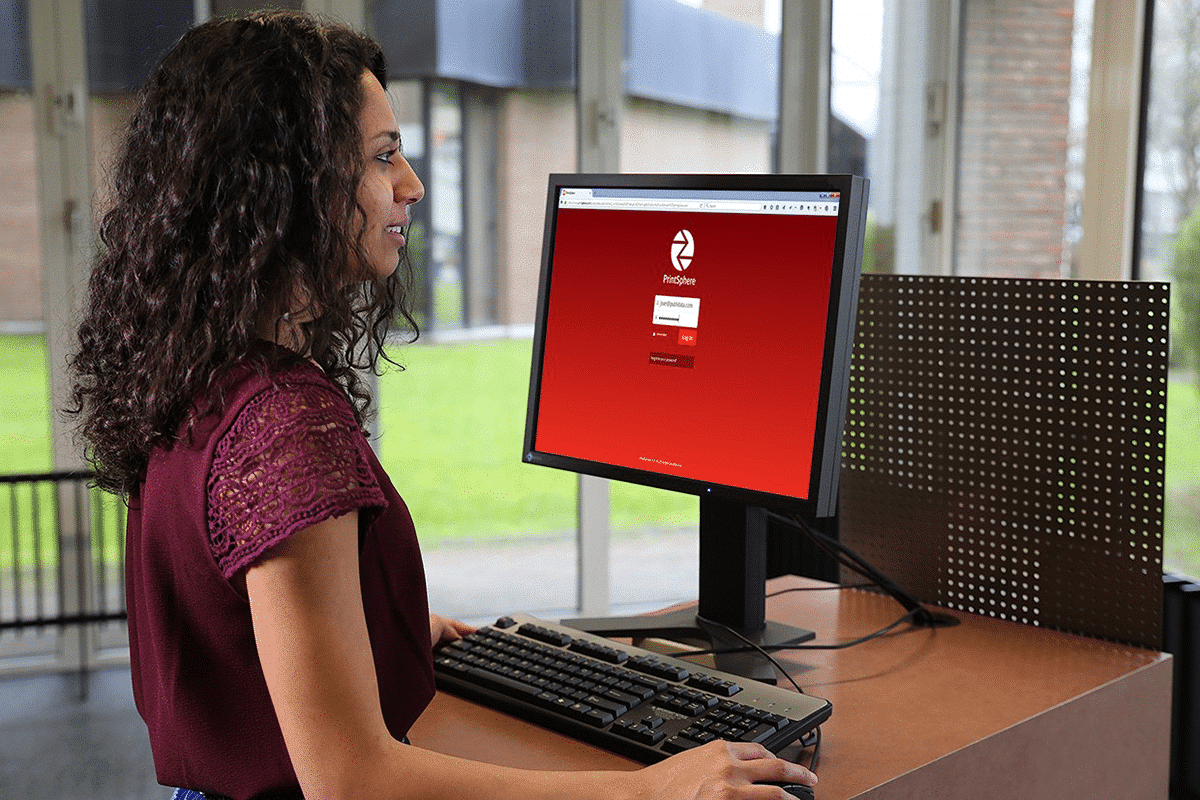 Agfa launches cloud-based data exchange service PrintSphere
With the release of PrintSphere, Agfa now offers print service providers a standardized way to send and receive files and adds new levels of automation to all existing Agfa workflow solutions. This Software as a Service also provides Customer Service Reps (CSR) with a dashboard to properly manage their customers and offers an overview of active jobs.
Standardized data exchange
PrintSphere is a shared service that allows printers to easily exchange files with, for example, customers, employees, and freelancers. Whether data sharing happens internally or externally, this cloud-based solution keeps all print data safely stored and organized. Integrated with Apogee Prepress or Asanti, prepress operators can assign users to specific jobs. An automated messaging system invites these assigned parties to deliver files for a particular job. PrintSphere can also be used to create archives of previous jobs, available to a select number of customers.
"Printers exchange gigabytes of data on a daily basis using a variety of tools", says Andy Grant, Head of Software, Agfa. "We wanted to offer them a standardized and more efficient way to do that. PrintSphere makes it easy to swiftly send and receive files, it has a browser interface and sits in the cloud, not on your own system."
Integrable Software as a Service
There is no need to invest in other hard- or software when opting for PrintSphere. Independently of time and place, PrintSphere is accessible through the official website www.printsphere.com or via client applications for Windows, Mac, and mobile. Uploaded data automatically synchronizes with local folders, making files available on-site as well.
"PrintSphere integrates with Agfa's existing production workflow software, such as Apogee, Asanti, and StoreFront", Grant added. "It automates data intake, creates off-site backups of critical production databases, and picks up web-to-print orders to make them available on the local network. That way, it considerably saves time and helps speed up the production cycle. It is not only of great help for the huge files in the sign and display market; also in commercial, and newspaper printing markets, PrintSphere offers a valuable addition to the entire workflow."
Cloud service hosted by Agfa
As a cloud service, PrintSphere follows in the footsteps of other Agfa cloud-based tools, such as StoreFront and Arkitex. As Agfa security standards are very high, complete privacy and confidentiality of all data are guaranteed."Running on Agfa's own data servers, PrintSphere offers you and your clients a fast upload connection and a productive working process", Grant concluded.