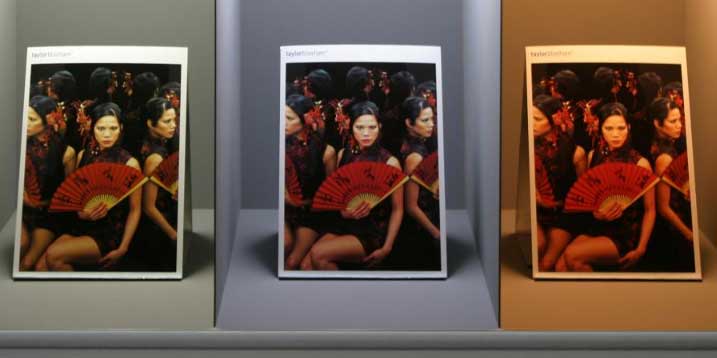 PrintTune zorgt voor de perfecte kleur!
Kleur van onder andere printwerk wordt door veel zaken beïnvloed. Het type materiaal, lichtval en het soort licht zijn sterk bepalend.
Met de juiste kennis en tools voorkom je foute producties en vervelende discussies.
Sinds kort bieden we in onze Asanti print workflow de optie PrintTune. Hiermee bewaak je de kleurkwaliteit van alle printers in de printproductie volgens een vooraf bepaalde norm.
Grote merkeigenaren werken vaak al conform een ISO standaard. Met PrintTune kun je daar eenvoudig op aansluiten, je kunt de klant kleurgarantie bieden. Zo maak je hét verschil met de concurrentie.

Printtune zorgt voor consistente en herhaalbare kwaliteit.
Met PrintTune kunt u op elk moment nagaan of uw printkwaliteit nog voldoet. Niet door de print visueel te beoordelen, maar door te meten;
De kalibratie van de printer te controleren: voldoet mijn printer? Is er misschien een hardware probleem?
De profilering van uw printer te controleren: voldoet het profiel en zijn de kleuren in orde?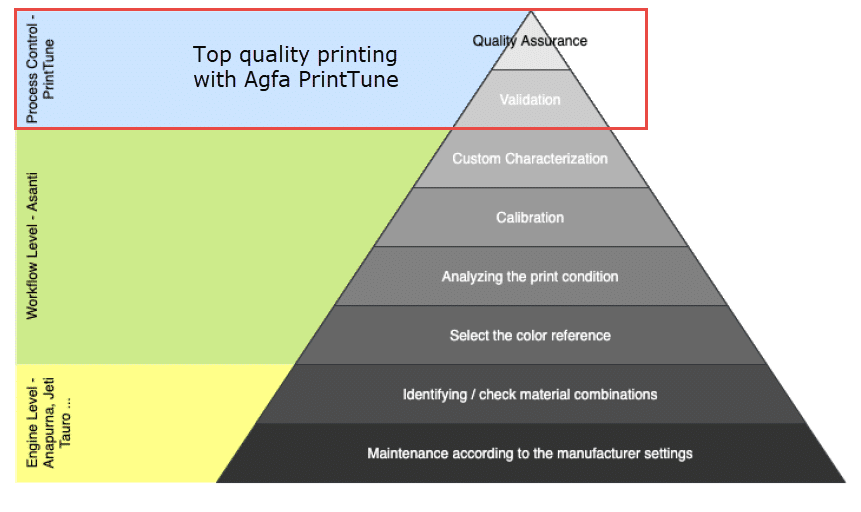 De totale kwaliteitscontrole wordt in enkele eenvoudige stappen uitgevoerd. Hierbij wordt gebruik gemaakt van een Xrite i1 Pro 3 fotospectraalmeter.
Kalibratie check
Door het printen en inmeten van de onderstaande kalibratie strip kan eenvoudig worden nagegaan of de printer aan de gestelde normen voldoet.
In één oogopslag kan worden gezien of de norm wordt gehaald.

PrintTune CPM check (profiel check)
Met behulp van de kalibratiestrip kan eenvoudig worden bepaald of de print voldoet aan de gestelde norm. Na het inmeten laat PrintTune direct de score zien en bied ook de mogelijkheid voor een diepere analyse indien dat nodig is.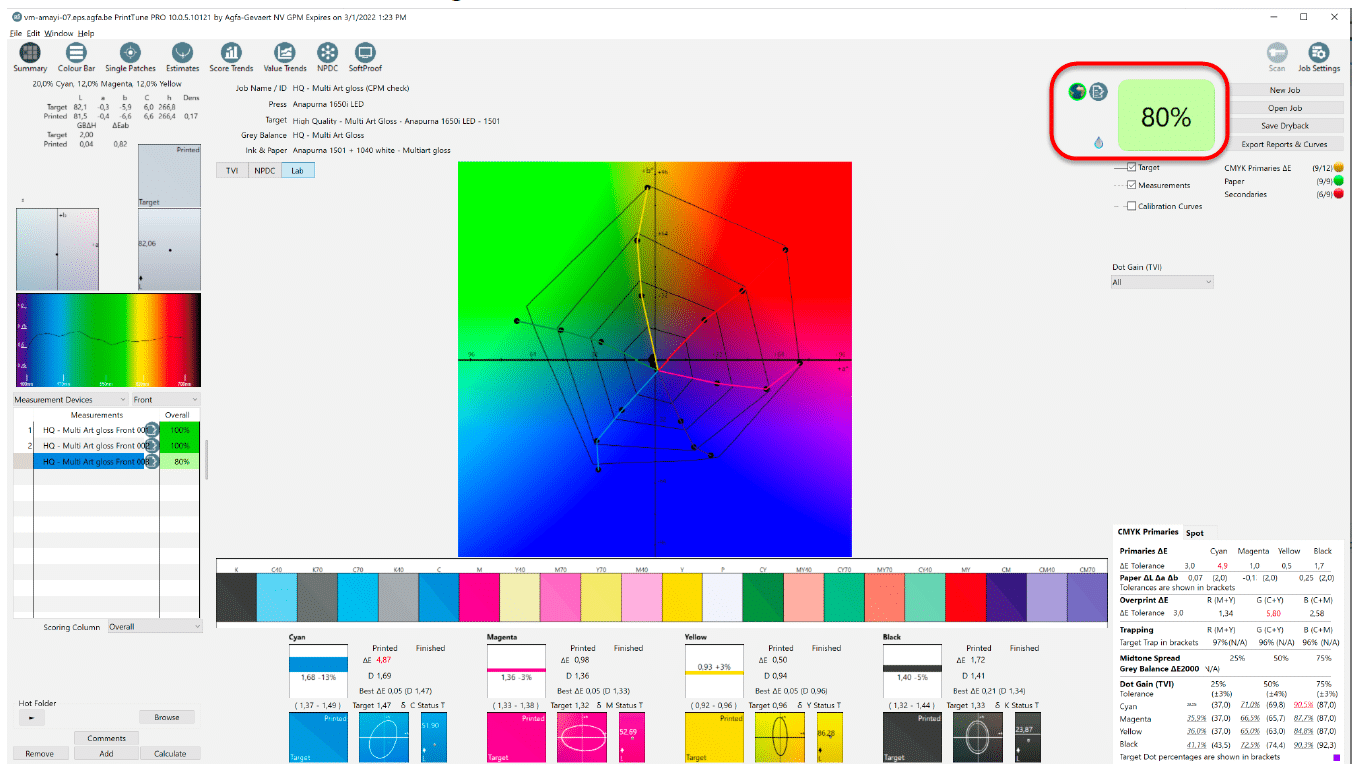 Met PrintTune lever je voorspelbare, herhaalbare en betrouwbare kwaliteit. Nu, maar ook in de toekomst!
Graag een keer een vrijblijvend gesprek met een van onze workflowspecialisten? Laat het ons gerust weten.
In dit kader ook interessant is het onlangs verschenen Fespa artikel van Paul Sherfield.