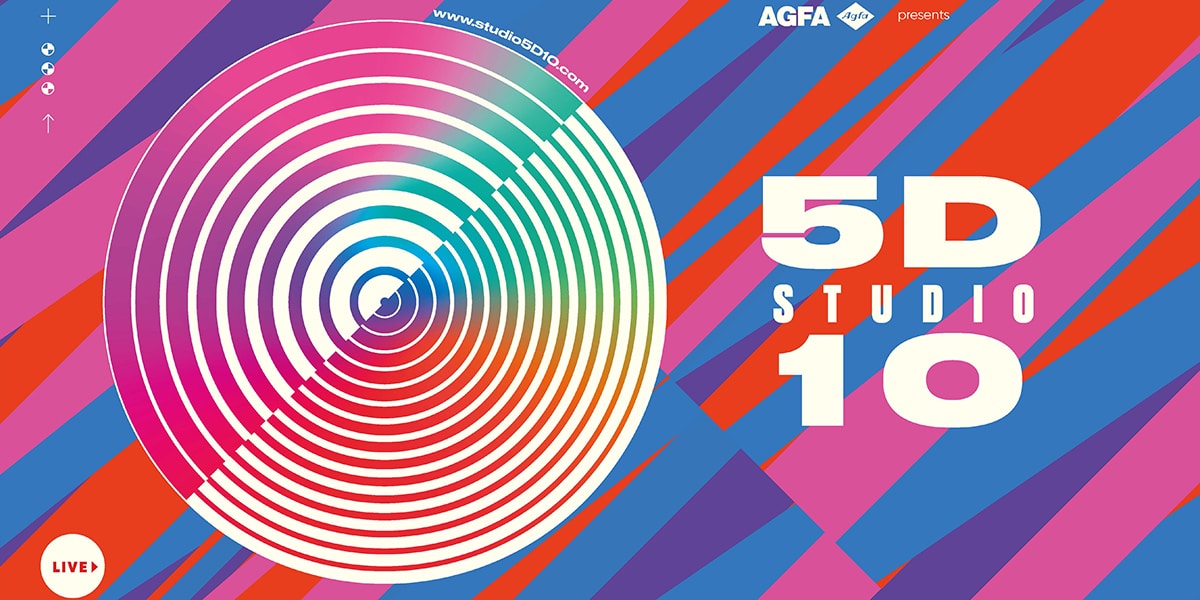 Agfa voegt upgradebaar model toe aan high-end-reeks van Jeti Tauro-grootformaatprinters
Agfa breidt zijn aanbod van Jeti Tauro-grootformaatprinters uit met een nieuw model. De Jeti Tauro H3300 S LED biedt sign & display-bedrijven een aantrekkelijk groeipad.
Het nieuwste lid van de Jeti Tauro-familie – de Jeti Tauro H3300 LED S (S voor 'standard') – is een aantrekkelijk geprijsd instapmodel dat de troeven van de Agfa's vlaggenschip beschikbaar maakt voor nog meer sign & display-bedrijven. Deze nieuwe hybride zeskleurenprinter, met wit en primer als optie, levert bekroonde drukkwaliteit en haalt een topsnelheid van 302 m² per uur, die kan geüpgraded worden naar de nog hogere snelheid van zijn grotere broer. Het nieuwe model deelt ook de korte opstarttijden en het snelle, eenvoudige onderhoud van de bestaande Jeti Tauro H3300, en beschikt eveneens over dezelfde automatiseringsopties. De printer is m.a.w. verkrijgbaar in zes verschillende configuraties. Vier ervan zijn bedoeld voor het printen van borden, en gaan van manueel tot volledig automatisch. De configuratie met 3/4 automatisering maakt gebruikt van een automatische invoermodule (automatic board feeder of ABF) die bijzonder handig is voor kleinere oplages en een snelle, efficiënte wissel tussen verschillende types of groottes van media. De twee overige configuraties focussen op rollendruk, met een master roll-to-roll en een light roll-to-roll-model.
Zoals bij de bestaande Jeti Tauro's wordt de nieuwe Jeti Tauro H3300 S LED aangestuurd door Agfa's Asanti-workflowsoftware, die het volledige proces van drukvoorbereiding tot afwerking beheert en automatiseert, en daarbij ook de kleurconsistentie garandeert en het inktverbruik optimaliseert. Het slimme Asanti Production Dashboard geeft een overzicht van inkt- en mediaverbruik en de duur van elke drukopdracht.
De nieuwe Jeti Tauro H3300 S LED is vanaf nu beschikbaar.
"Agfa heeft een doorgedreven focus op oplossingen voor inkjetdruk en we willen sign & display-bedrijven ondersteunen door hen volledige en geïntegreerde drukoplossingen aan te bieden die hun business efficiënter en productiever maken," zegt Reinhilde Alaert, Product Manager Sign & Display. "De nieuwe Jeti Tauro H3300 S LED is gebouwd op hetzelfde platform als zijn grotere broer, en markeert een nieuwe stap in de uitbreiding van onze high-end familie van grootformaatinkjetprinters. Hij bedrukt een breed gamma van mediatypes en -groottes – zowel borden of vellen als rollenmateriaal, en is geschikt voor een veelheid van opdrachten dankzij de verschillende automatiseringsopties, die er ook toe leiden dat operators meerdere printers tegelijk kunnen bedienen. Het feit dat de machine kan geüpgraded worden tot de snelheid van het bestaande Jeti Tauro H3300 LED-model maken hem tot het ideale vertrekpunt voor de verdere groei van sign & display-bedrijven."
Meer over de Jeti Tauro H3300 LED
Agfa introduceerde de Jeti Tauro H3300 in de lente van 2018. Deze robuuste printer combineert bekroonde drukkwaliteit met extreem hoge productiviteit en een laag inktverbruik. Hij bedrukt borden- en vellenmateriaal tot 3,3 m breed aan een snelheid tot 453 m² per uur. Het originele model bestaat in een vier- en een zeskleurenversie; het nieuwe S-model alleen als zeskleurenversie. Witte inkt en primer zijn opties. Beide modellen zijn verkrijgbaar in zes configuraties.
Van 6 tot 8 oktober organiseert Agfa Studio 5D10, een virtueel event opgebouwd uit een aantal sessies die focussen op Agfa's oplossingen voor inkjetdruk. Registreren of een opgenomen uitzending opvragen kan op  www.studio5D10.com.
Download