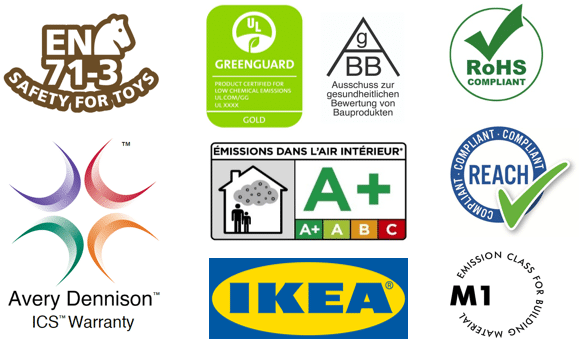 Certificaten voor UV-inkten
Je kunt er niet meer om heen: certificeringen! Steeds vaker worden specifieke eisen gesteld aan inkten of aan producten waarbij inkt bij gebruikt wordt. Per certificaat zijn de eisen verschillend; denk aan duurzaamheid, kleurechtheid, indoorgebruik, emissies, veiligheid etc.
Om het helder te krijgen hebben we een overzicht gemaakt van de meest voorkomende certificeringen.
Certificeringen voor inkt kunnen we onderverdelen in verschillende categorieën:
Regelgeving over de inkt
Inktcertificeringen op basis van printeigenschappen
Norm en regelgeving voor toepassingen: inkten moeten voldoen aan gestelde eisen
Garantieprogramma voor mediafabrikant: media-inkt-printer combinatie
Waar staan ze voor?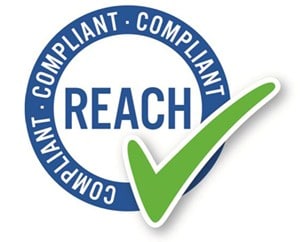 REACH is een verordening van de Europese Unie, die is aangenomen om de bescherming van de menselijke gezondheid en het milieu tegen de risico's van chemicaliën te verbeteren en tegelijkertijd het concurrentievermogen van de chemische industrie in de EU te vergroten.
Inktcertificeringen op basis van printeigenschappen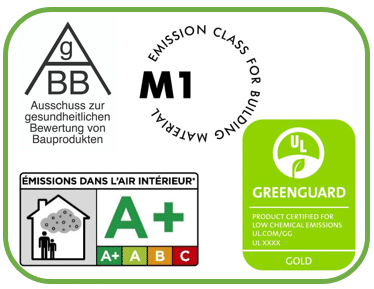 Normen hebben betrekking op chemische emissies / luchtkwaliteit voor binnen toepassingen.
De test meet de emissie van afdrukken in de lucht van VOC's (Volatile Organic Compounds / Vluchtige Organische Stoffen). Sommige VOC's in hoge concentraties kunnen giftig zijn en leiden tot chronische ziekten of kanker. Het verschil tussen de verschillende certificeringen (Greenguard Gold, AgBB etc …) is dat ze afkomstig zijn uit verschillende landen en de VOC-concentratiecriteria verschillen.
AgBB is de Duitse norm, A+ is de Franse, M1 is de Finse en UL Greenguard is eigenlijk een Amerikaanse norm maar zeer wijdverbreid.
Norm en regelgeving voor toepassingen: inkten moeten voldoen aan gestelde eisen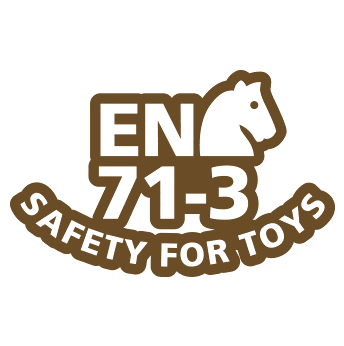 EN 71 is een Europese norm die de eis voor speelgoed specificeert. EN71-3 specificeert de vereiste voor de migratie van metalen. Het doel van de limieten is om de blootstelling van kinderen aan bepaalde potentieel giftige elementen te minimaliseren.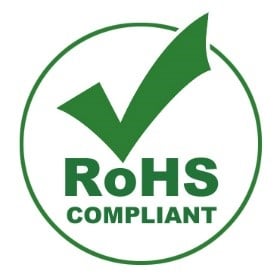 RoHS is een Europese richtlijn die beperkingen oplegt aan het gebruik van bepaalde gevaarlijke chemische stoffen in elektrische en elektronische apparatuur (EEA). Agfa inkten kunnen worden gebruikt bij de productie van EEA en voldoen aan de vereisten met betrekking tot gevaarlijke chemicaliën van RoHS.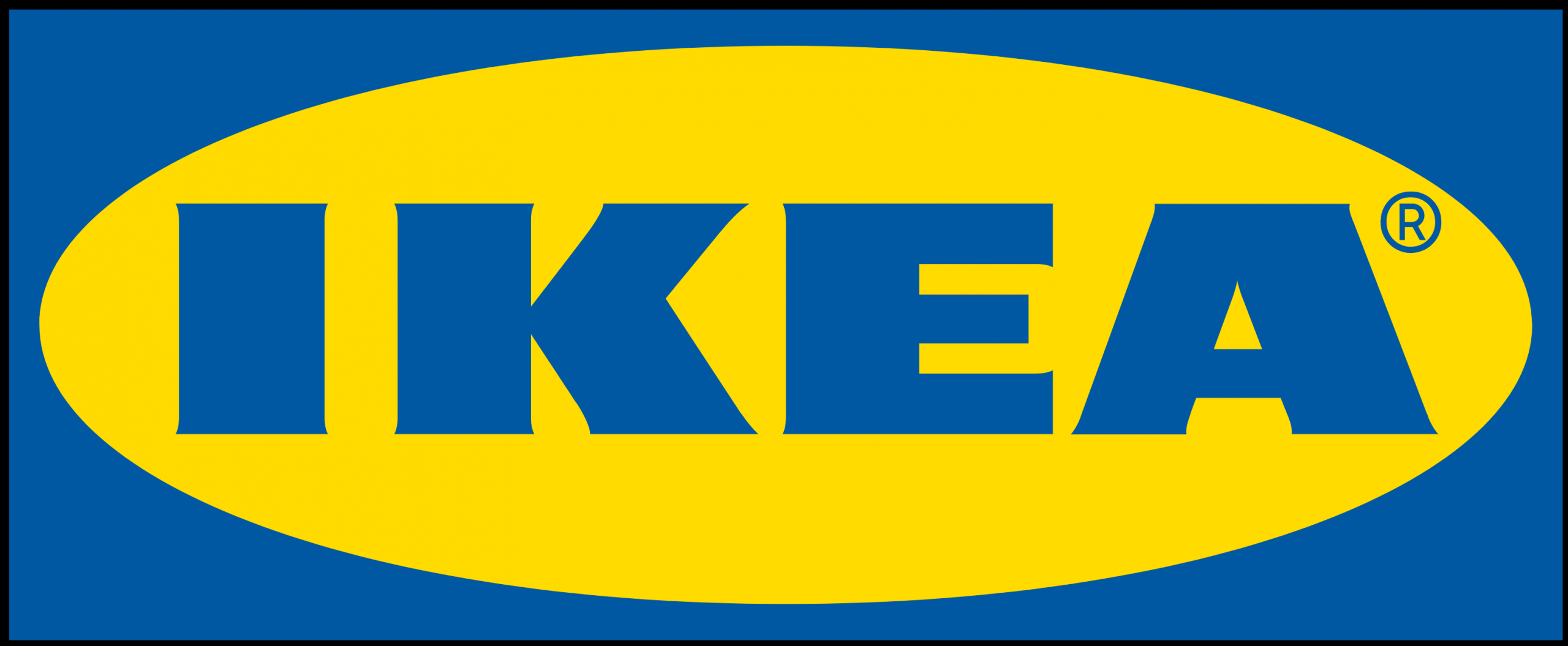 IKEA heeft een eigen lijst voor verboden en beperkte stoffen, specifiek per productfamilie (ref. IKEA IOS MAT-normen). Sommige van deze vereisten zijn van toepassing op de gebruikte inkt.
Garantieprogramma voor mediafabrikant: media-inkt-printer combinatie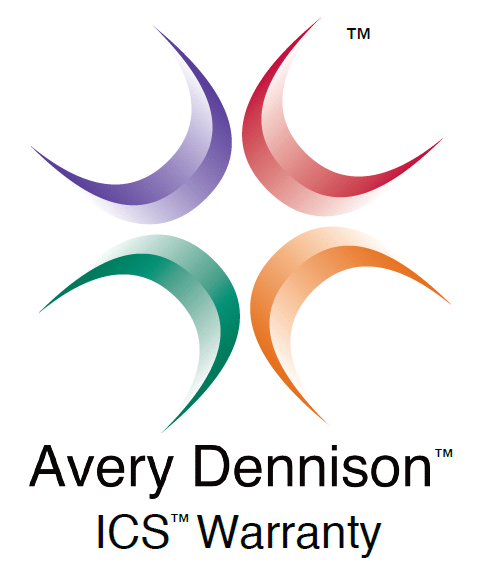 ICS prestatiegarantie combineert Avery Dennison-films (zelfklevend vinyl) met gekwalificeerde componenten, waaronder inkt, tot een systeem dat gegarandeerd compatibel is en uitstekende prestaties levert.
Agfa volgt de eisen en wensen van de markt nauwlettend. Bij de ontwikkeling van onze inkten houden we in de basis rekening met toekomstige regelgeving. In het onderstaande overzicht staan per UV inktserie de certificeringen benoemd.