The power of UV inks
UV inks are the elite class among top-quality inkjet ink formulations. Here is why:
Instantly dried by rays of UV light, and thus immediately ready for further handling
Excellent adhesion
Great abrasion and chemical resistance
Super consistency and reliability
No need for evaporation or special layers on substrates
No VOC emissions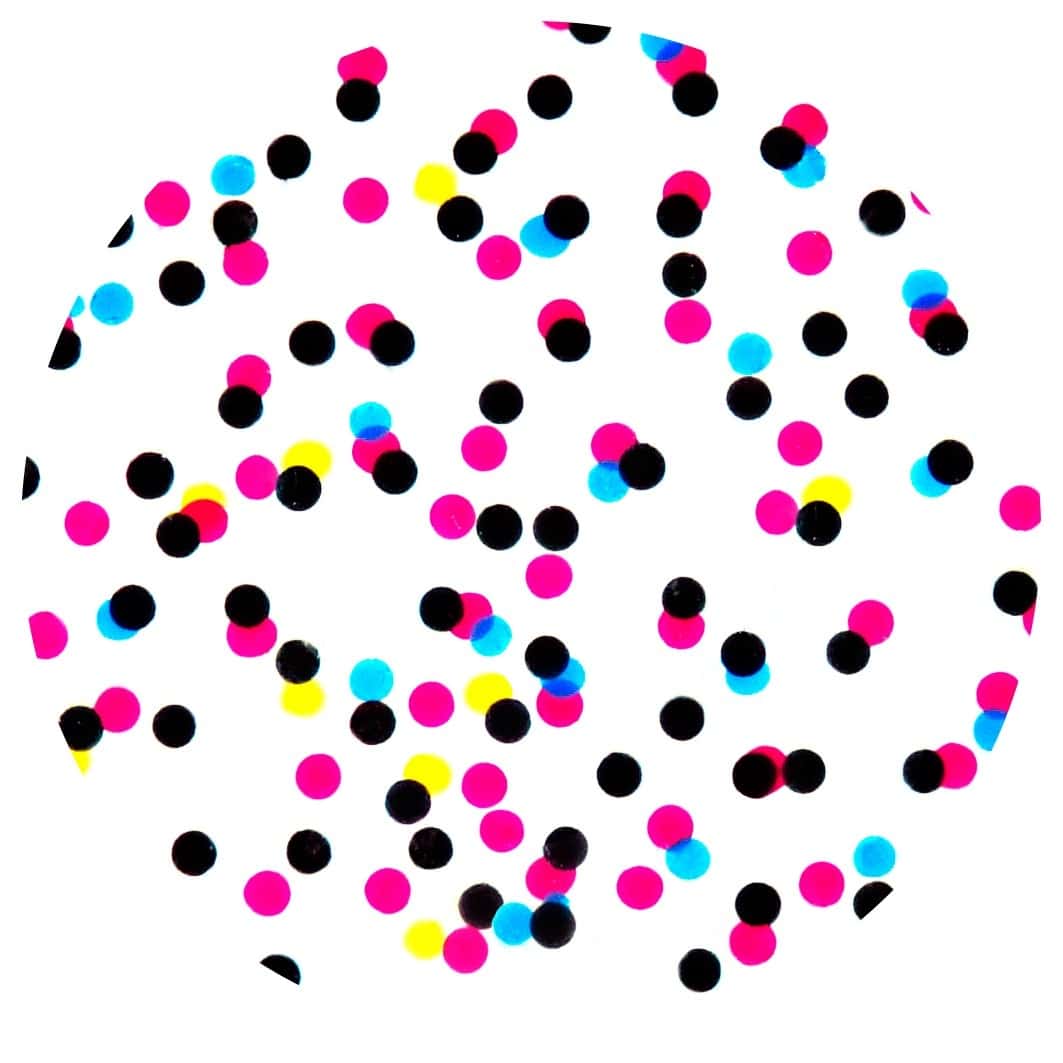 UV inkjet ink compounds
UV inkjet inks comprise the compounds necessary for the photochemical reaction that is started by the exposure to UV light: monomers and photoinitiators. The photoinitiators form radicals upon UV exposure and these in turn start up the polymerization of the monomers. The UV ink derives its color from the pigment dispersion. Many additives are needed to realize all quality aspects, including surfactants, in-can stabilizers, adhesion promoters etc.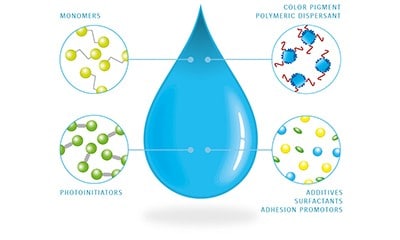 UV curing vs. thermal drying
Using UV light instead of heat, the UV curing process instantly deposits a hardened layer of ink onto the substrate. While conventional heat- and air-drying processes entail solvent evaporation, UV curing does not. Since UV curing also doesn't generate pollutants or cause coating thickness or volume loss, it results in higher productivity, more resistant results, and less waste and energy use.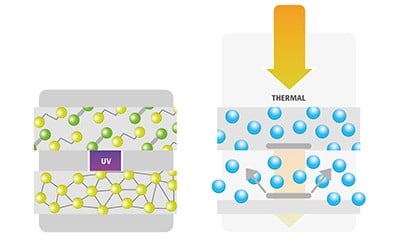 Agfa inks – Always spot on
Excellent prints begin with the best possible ink solutions. Leveraging years of experience and chemical knowledge, we design and develop unique high-performance UV inks for a wide range of applications with the lowest consumption on the market. Find out just how we do this.
Download brochure