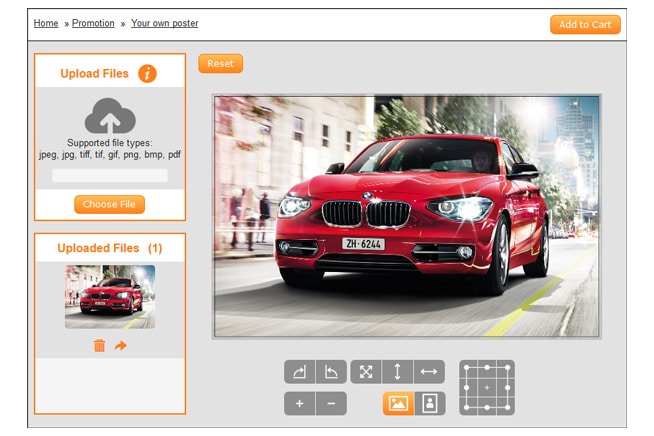 StoreFront 5.0 Highlights
Print service providers who want to extend their customer service and expand their market reach can rely on Agfa's Asanti StoreFront cloud based web-to-print solution. It is an integral part of the Asanti workflow system. Incoming orders are automatically forwarded to the production workflow, saving operator time and speeding up the production process. Through standards such as PDF and JDF, integration with other prepress workflow systems is also possible.
StoreFront 5.0 focuses on three main areas:
Ordering made even easier
Increasingly, sign and display printers as well as commercial printers with large-format printing capabilities use StoreFront to enable retail companies, agencies, event bureaus or other printers to order posters, banners and billboards online. StoreFront v5.0 includes a completely revised ordering wizard for such products. The user interface is now responsive to make optimum use of large screen monitors. That makes it easier for shoppers to evaluate how they want to position, crop or rotate an uploaded image. A live preflight function warns users about missing bleed or low-resolution images. This minimizes the risk of costly reprints and customer dissatisfaction.
For stock products, such as datasheets or gadgets that are delivered from the printer's warehouse, it is now possible to allow backorders. StoreFront keeps track of how many datasheets need to be reprinted or how many gadgets need to be reordered to fulfil pending orders.
Enhanced checkout process
Version 5.0 of StoreFront supports a new payment gateway, powered by Stripe. They are a market leader for affordable online payment solutions, supporting 25 countries and over 135 currencies. Stripe is the fourth payment gateway to be integrated in StoreFront, allowing print service providers to pick the service that best meets their requirements and order volume.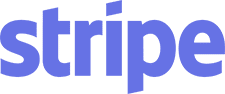 During checkout, shoppers can use promo codes to get a discount on their purchase. In the new release, such discount codes can apply to a specific product or a code can be used to get free shipping. While this is essential in open shops, promo codes can also be handy in B2B shops targeting print brokers and creative agencies.
System integration
Minimizing click points and operator interactions is essential in web-to-print, because it often leads to single large orders being replaced by a multitude of smaller online purchases. Shipping is typically a labor-intensive part of the production chain. The new shipping API of Apogee StoreFront 5.0 and Asanti StoreFront 5.0 allows print service providers to integrate their MIS, ERP or shipping solution with StoreFront, eliminating the need to manually mark orders as 'shipped' in the StoreFront backend. This saves operator time, especially in high-volume stores.
These are just some of the key features of version 5.0 of Apogee StoreFront and Asanti StoreFront. 
Version 5 of both web-to-print solutions will be available from 9 September 2018 onward. If you are interested in Apogee StoreFront or Asanti StoreFront, please contact your local Agfa representative or dealer or fill in the contact form.