High-performance inkjet inks & fluids for various industrial printing systems and applications,
enabling manufacturers to integrate print into their existing production processes.
Printing Systems
Agfa is a total solutions provider for specific industrial printing processes.

Your partner to integrate print in manufacturing
We have all the experience needed to integrate printing into any given manufacturing process. We design, develop and manufacturing inkjet inks & fluids in direct cooperation with system integrators. The main advantages: flexibility and cost efficiency. Read more

How we make our inkjet inks
Agfa is the only ink partner that offers knowledge and expertise in all possible aspects of UV ink development and manufacturing. Take a peek behind the scenes. Read more
Mayor valor para toda la empresa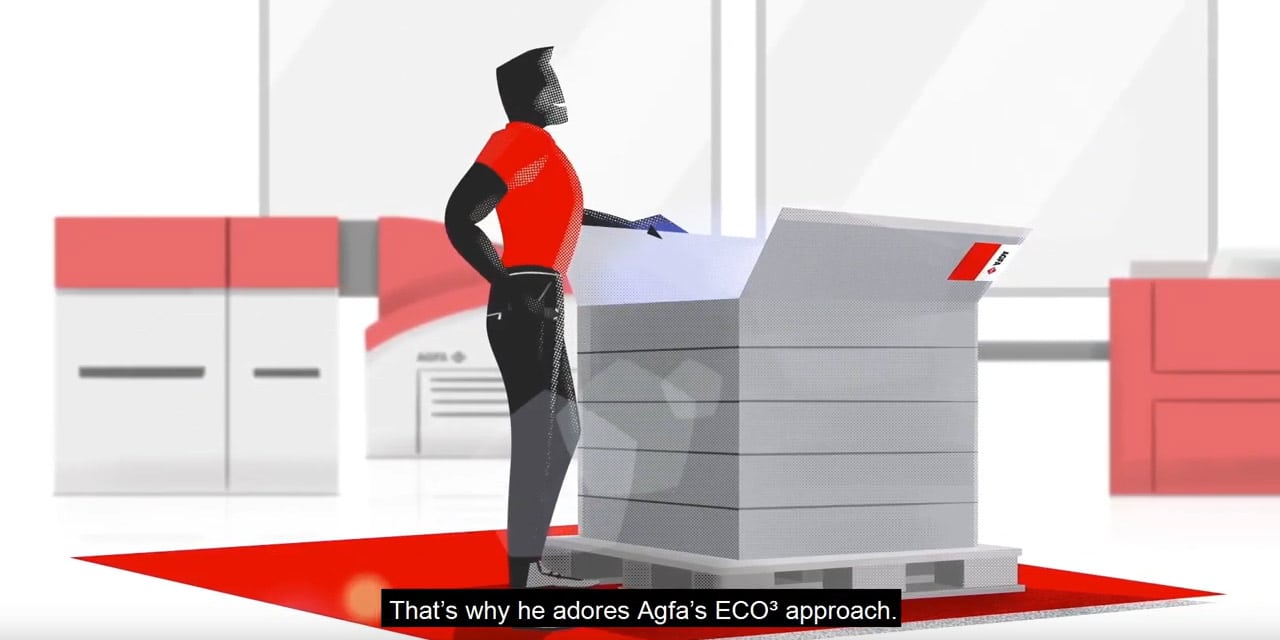 Ahorre hasta 50 % en desechos, 30 % en tinta, 25 % en papel  y 90 % en agua. Vea cómo Eddy ahorra costes gracias a nuestro programa ECO³.
Noticias sobre nuestros soluciones de inyección de tinta