Customer Care
We help customers produce more powerful messages and create more opportunities for growth with innovative technology from Agfa. Agfa offers the most comprehensive portfolio for the prepress, pressroom, packaging and display graphics markets.
Our knowledgeable, helpful and courteous Customer Service Team offers unsurpassed service with an ordering system that fits your business model. Whether you order through our web site, by phone or fax, via EDI or other e-commerce solutions, we continue to look for ways to better serve you.
If you have questions or comments, please feel free to contact us at customercare.us@agfa.com.
E-Bill
Customers can take advantage of E-Bill, a value-added service that provides a more efficient way to manage your account.
Payment Options
Find out about Agfa's options for payment and how to open a line of credit.
Leasing
Let Agfa help you decide if leasing is right for you.
Shipping Information
Our goal is to deliver your purchase in the fastest and most economical way possible. We ship via LTL or FedEx Ground® for standard delivery.
Expedited and/or guaranteed delivery is only available by calling Agfa Customer Service at (800) 388- 2432 and is the responsibility of the customer.
Tax Information
Find out about how Agfa calculates tax on purchases with us.
Return Policy
In order to serve you as efficiently as possible, our Return Policy incorporates several major advantages.
Inkjet solutions
overview brochure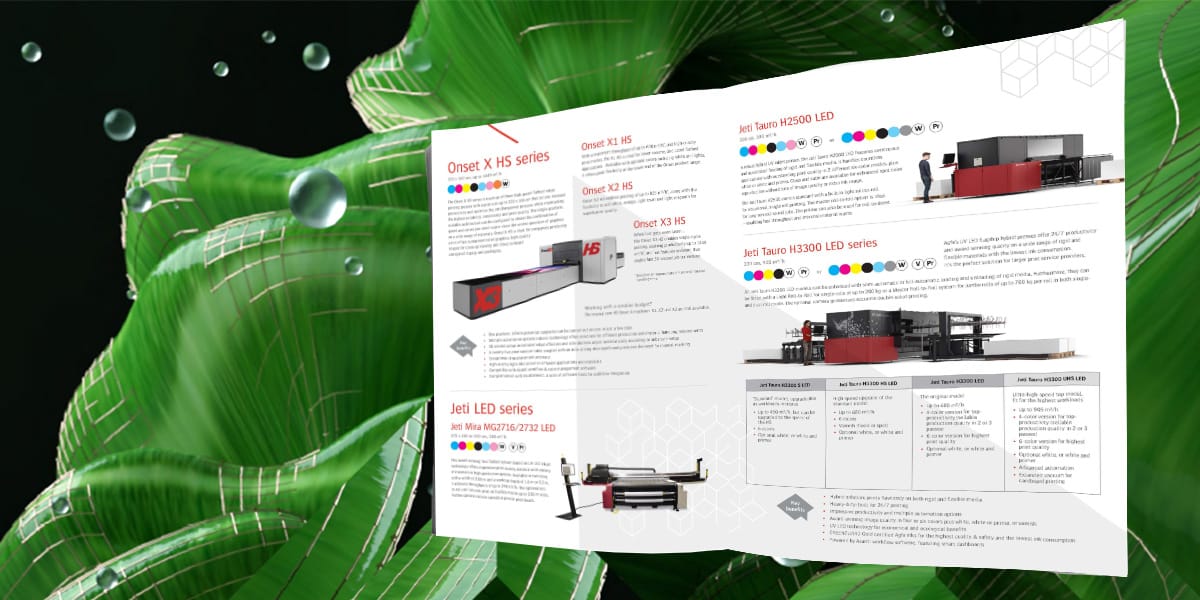 Stay up-to-date
Follow us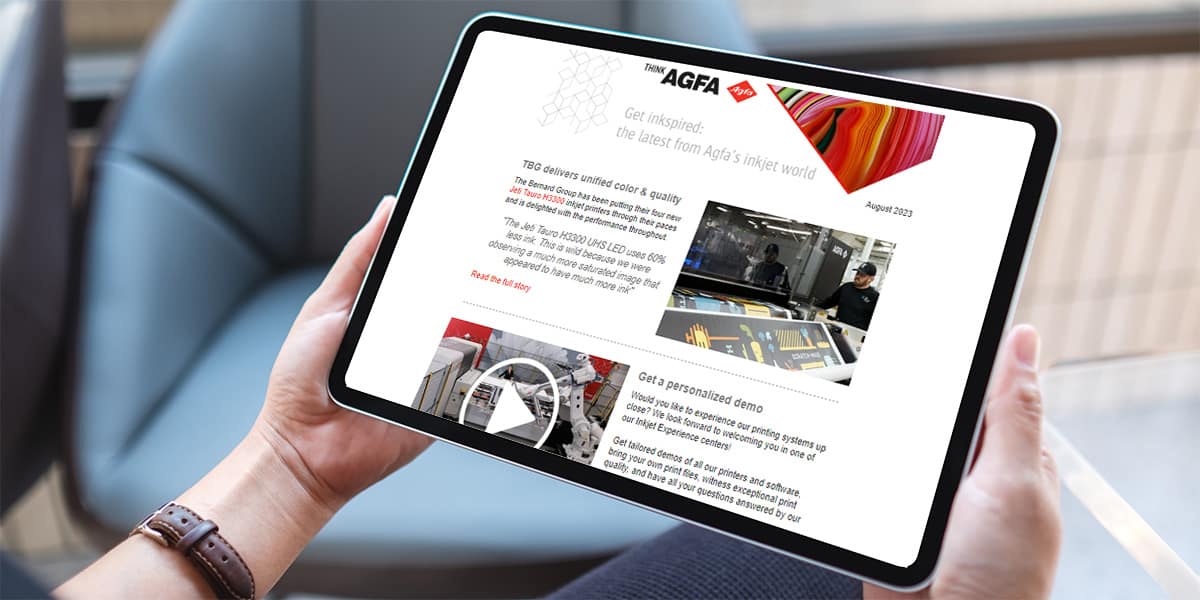 How we make
our inkjet inks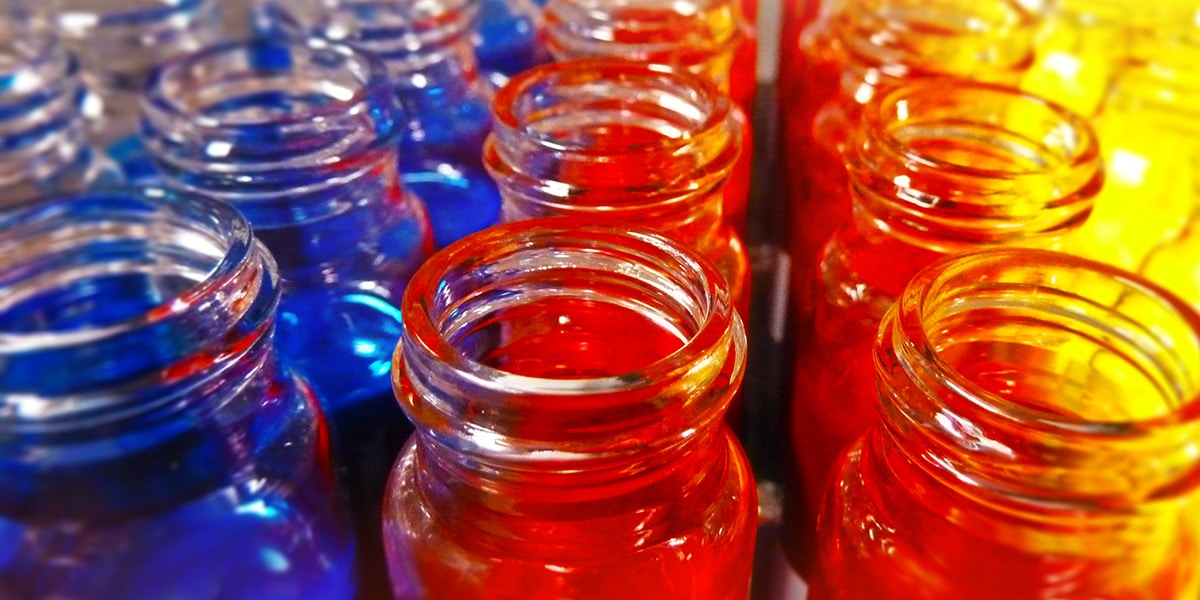 Want a peek in our inkjet ink labs? We are the only company that has knowledge and expertise concerning all possible aspects of UV and water-based ink development and manufacturing.