Customer Care
We help customers produce more powerful messages and create more opportunities for growth with innovative technology from Agfa. Agfa offers the most comprehensive portfolio for the prepress, pressroom, packaging and display graphics markets.
Our knowledgeable, helpful and courteous Customer Service Team offers unsurpassed service with an ordering system that fits your business model. Whether you order through our web site, by phone or fax, via EDI or other e-commerce solutions, we continue to look for ways to better serve you.
If you have questions or comments, please feel free to contact us at customercare.us@agfa.com.
E-Bill
Customers can take advantage of E-Bill, a value-added service that provides a more efficient way to manage your account.
Customers can take advantage of this value-added service that provides a more efficient way to manage your account.
Receive your invoice in just 3 easy steps!
Register a new account on the E-Store
Receive your username and password to begin using this new service
Click the invoice management link to access your invoice
Benefits of Using E-Bill
Internet access using most web browsers
Easy to read PDF document
Eliminate the need to open envelopes
Receive instant notifications when invoice is available for payment
Check current balance before and after payments have been applied
Export to Quick Books
Export to a text file and import into financial applications for a more automated payment process
Pay invoices through EFT
Payment Options
Find out about Agfa's options for payment and how to open a line of credit.
We accept Mastercard, Visa, Discover card and American Express. You will be asked to provide your credit card billing address if your package is shipped to an address different from the one on your billing statement. Failure to do so may result in a delay in the processing of your order. This information is necessary to ensure the security of all credit card transactions and help to reduce credit card fraud. Please note: Agfa is implementing a processing fee of 2% for payments by credit card effective on February 1, 2021.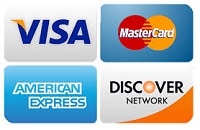 Open Terms
To open an account with terms, a credit application needs to be completed and faxed to: (781) 939-0360. Upon an approved credit application, businesses may be eligible for a line of credit. Standard terms are net 30 days, unless other terms are specified in a separate written agreement.
ACH Payment
ACH payment available upon request. Please contact your customer service representative for more information.
Leasing
Let Agfa help you decide if leasing is right for you.
Leasing provides financial programs that can lower costs, avoid obsolescence, and help establish and maintain a competitive advantage. Leasing at Agfa moves at the speed of business: on-line application, automated credit scoring, application decision within hours of receipt, speed, flexibility, and expert industry knowledge. Agfa North Amerca works with the CLP Group, LLC to offer programs that fit the needs of today's businesses.
Benefits of Equipment Leasing
Commercial Loan products often requires down payments of 10% to 20% while leasing through Agfa does not.
Convenience
Agfa offers their customers the ability to secure financing on an "application only" basis for purchases up to $250,000. Financial statements are required from customers for purchases in excess of that amount but the degree of information required is significantly less than what would be required by a local bank. Additionally, incidental costs such as software, freight and installation can be included in the lease.
No Covenants
Traditional lenders provide loan products to their customers which often times contain restrictive covenants. These covenants can adversely affect a customers' ability to run their business. It is not uncommon for a lender to include covenants such as maintaining minimum net worth, leverage and working capital in their loan documentation.
Diversity of Products
Agfa can offer customers Dollar Purchase Option leases or Equipment Loans, Tax Leases and Operating Leases. Traditional commercial lenders offer Equipment Loans only. An Operating Lease may provide the customer with off-Balance Sheet financing if the lease meets certain accounting criteria. An Operating Type Lease does not require a customer to add a liability to the Balance Sheet or reduce working Capital. This allows a company to retain its Balance Sheet strength.
Several points can be used to differentiate leasing from purchasing. You can find side-by-side comparisons below:
| | | |
| --- | --- | --- |
| | Lease | Loan |
| Terms | Lease terms are usually between 2 to 7 years. | Loan contracts are for any period greater than two years. |
| Type of Equipment | Generally used for "technology related" equipment or other assets with shorter useful life. | Generally used for longer lived assets. |
| Title | Legal title remains with the Lender | Legal title passes to the Borrower. |
| Structure | Several options available to secure credit approval including providing additional collateral and advance rental payments. | No credit enhancements can be offered. Full payout only. |
| Early Termination | Leases are traditionally non-cancellable. The Lessor/Lender will charge a pre-payment penalty for early termination in addition to requiring the remaining lease payments be made. | Lender will usually provide a simple interest buyout of the remaining loan payments. |
| End of Term | Can be structured with a specific dollar buyout amount from $1.00 to as much as 25% of the original equipment cost. | Loan ends at the end of the term. |
Shipping Information
Our goal is to deliver your purchase in the fastest and most economical way possible. We ship via LTL or FedEx Ground® for standard delivery.
Expedited and/or guaranteed delivery is only available by calling Agfa Customer Service at (800) 388- 2432 and is the responsibility of the customer.
Please Note:
Additional freight may be assessed on oversized or bulk orders.
All hazardous materials may have longer delivery periods and are subject to additional fees. Hazardous materials cannot be shipped air freight.
All orders ship by ground transportation, unless otherwise requested.
Agfa does not ship to foreign countries.
Agfa does not ship to PO Box APO or FPO addresses.
Effective January 1, 2020,
the minimum order will be $500 unless a specific customer freight program is in place. If an order for less that $500 is requested the customer will be advised there will be a $50 handling charge.
cut off time for orders will be 2:30 pm local time. Orders received after the cut off time will be picked the following morning for shipment the following day
Tax Information
Find out about how Agfa calculates tax on purchases with us.
State law requires us to charge sales tax on all orders unless the proper tax exemption certificate has been submitted. Tax will be calculated based on state and local sales tax rates for the shipping address and the items deemed taxable.
If you have any questions or would like to submit a tax exemption certificate, please contact our customer service department or send an e-mail to customercare.us@agfa.com.
Return Policy
In order to serve you as efficiently as possible, our Return Policy incorporates several major advantages.
To serve customers as efficiently as possible, the Agfa Return Policy incorporates several major advantages including:
Product pick up wherever logistically feasible
On-site inspection by manufacturer's technical representatives
Hassle-free return of regular stock items with prompt processing of all credit approvals
We make every effort to issue approved credits within five working days following receipt of returned merchandise or third party manufacturer's approval.
Non-stock or special order items generally cannot be returned unless defective.
No return requests will be approved if more than 60 days from invoice date.
Overall Guidelines
Before any product or material is returned, written or verbal approval must be obtained from an Agfa Customer Care Representative at 1-888-274-8626/800-388-2432.
Following approval, customers are given a return authorization number along with a contact to arrange merchandise pick-up. Credit will be issued – less freight charges incurred – unless the product is deemed defective or if a shipping error occurred, in which case Agfa will bear the cost. Agfa is not responsible for damages or delays in processing credits if the customer chooses not use Agfa's carrier.
Merchandise Returned Within 30 Calendar Days of Invoice Date
Upon receipt of a return authorization by an Agfa's Customer Care Representative, standard factory stock material may be returned within 30 days from original date of purchase as shown on the invoice (invoice date).
No special cuts accepted
Return of a non-stock item is subject to third party manufacturer approval. Credit will be issued less any expenses charged by manufacturer for return and credit.
Agfa will only deduct freight charges from the credit and there will be no other restocking charges.
All returned product must be received by Agfa within 30 days of a return authorization being issued; must be in salable condition for resale with original packaging unopened and original seals intact. Agfa and our third party manufacturers will not credit any returns if boxes are marked, have stickers or have writing on them.
Merchandise Returned between 30 and 60 Days of Invoice
For merchandise return requests between 30 and 60 calendar days from invoice date, the following conditions apply:
No special cuts accepted.
Return of non-stock item is subject to third party manufacturer approval. Credit will be issued less any expenses charged by manufacturer for return and credit.
Returns are subject to minimum 15% restocking fee/handling charge.
If applicable, material must have 6 months dating. Material not within the dating guidelines or otherwise not salable will not be accepted.
Returns must be in condition suitable for resale with original packaging unopened and original seals intact. Agfa and our third party manufacturers will not credit any returns if boxes are marked, have stickers or have writing on them.
Defective Product/Warranty Returns
Customers experiencing technical issues should contact their Agfa account manager. The account manager will contact Global Services.
Agfa Products
The customer or account manager may contact 1-800-TRY AGFA (1-800-879-2432). Our Global Services technical team will try to resolve the problem.
Third Party Manufacturer Products
The customer may notify their Agfa Customer Care Representative. Customer Care will contact the appropriate buyer and arrange for follow-up on the claim.
If product is under a manufacturer's warranty, the customer may contact Agfa Customer Care. Customer Care will arrange for the item to be returned to the manufacturer and credit will be issued.
All returns are subject to a count and inspection at time of receipt by Agfa and/or the manufacturer.
How to Prepare Merchandise for Return
Call Agfa Customer Care Department at (800) 388-2432 and request a Return Authorization Number. Please have the following information available:
Quantities and description of item(s) to be returned
Invoice number or picking ticket number from the packing slip
Date of purchase
Reason for the return
Batch or lot number
An Agfa Customer Care Representative will process your request. Once the return is approved, a return authorization (RA) number is issued with instructions to arrange merchandise pick up. It is the customer's responsibility to make sure that the items are properly prepared for transportation.
Upon receipt, Agfa/third party manufacturer will inspect the returned product checking its condition and dating. When acceptable, credit will be processed. If there are any issues, the customer is notified in writing.
Return of Merchandise Damaged During Transit
To receive prompt replacement and avoid unnecessary paperwork, the following requirements must be met:
At the time of delivery, each shipment should be thoroughly examined by the customer. Any loss or damage to cartons or merchandise should be noted on the freight bill and signed by the carrier's driver. Failure to do so may invalidate the claim.
All damages during transit must be reported within 24 hours of delivery.
Any hidden damages must be reported within 48 hours of delivery
NOTE: Due to EPA regulations, all unopened chemistry authorized for return must be accompanied by approved shipping documents. Drivers cannot accept chemicals without EPA and DOT documentation.
Claims for Shortages in Shipment and Defective Products
Shortages must be reported to Agfa within 24 hours of delivery. Shortages concealed due to full skid deliveries must be reported within 48 hours of delivery. If these conditions are not met, Agfa reserves the right to refuse claims.
Customer Care can be reached at (800) 388-2432
More value
for your entire business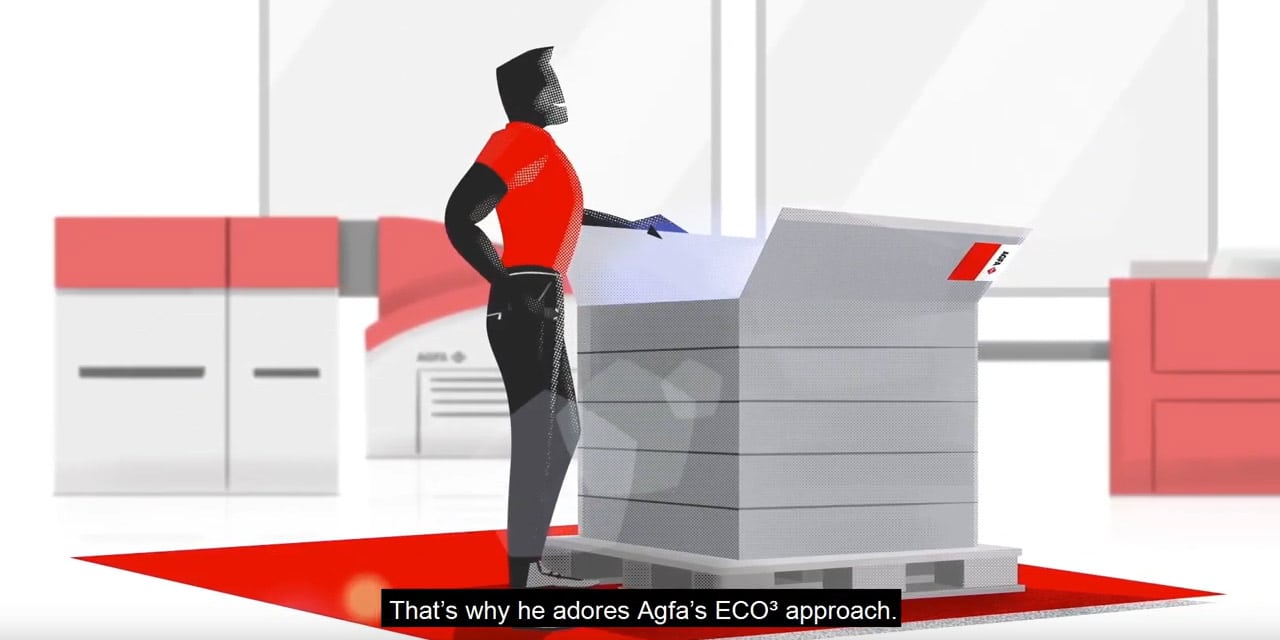 Save up to 50% on waste, 30% on ink, 25% on paper and 90% on water. Watch Eddy save costs thanks to our ECO³ program.
News about
inkjet products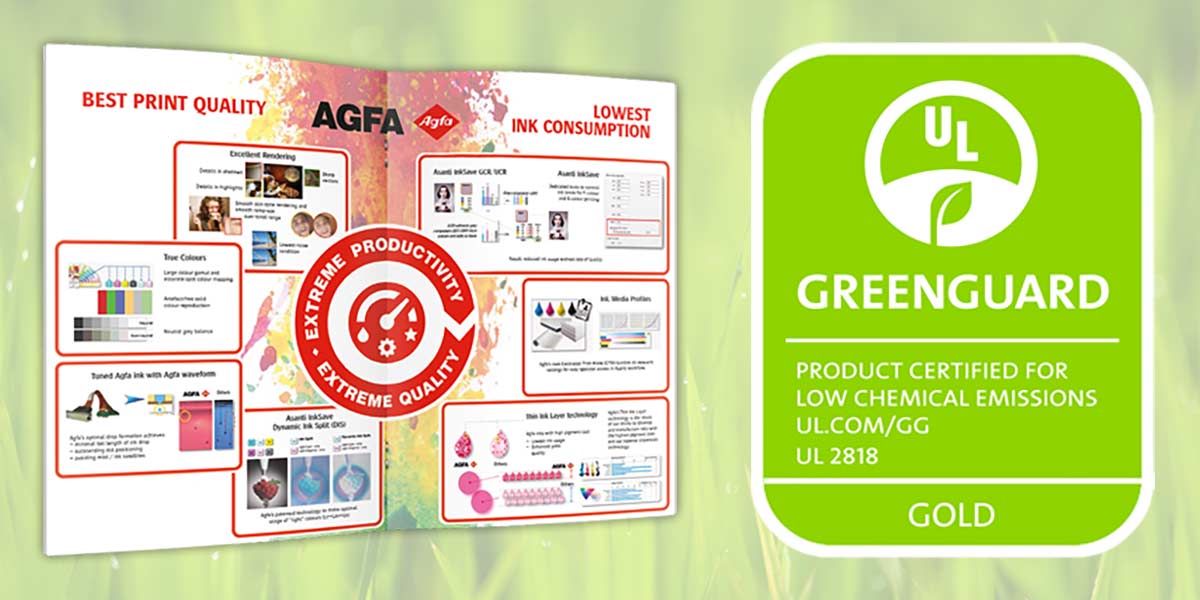 Stay up-to-date
Follow us