Relive FESPA 2022 Berlin in 3 minutes
Whether you could be there or not, here is the chance to relive Agfa's presence at FESPA 2022 in Berlin.
Saturated white on transparent media
At Fespa, we also showcase the award-winning Oberon RTR3300, which has proved to be a reliable workhorse for many companies expanding their businesses. Come check out how it prints white on thin, translucent media for window decorations.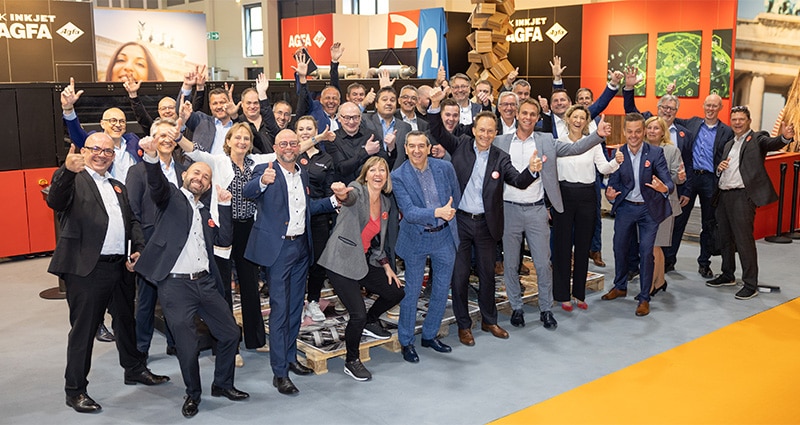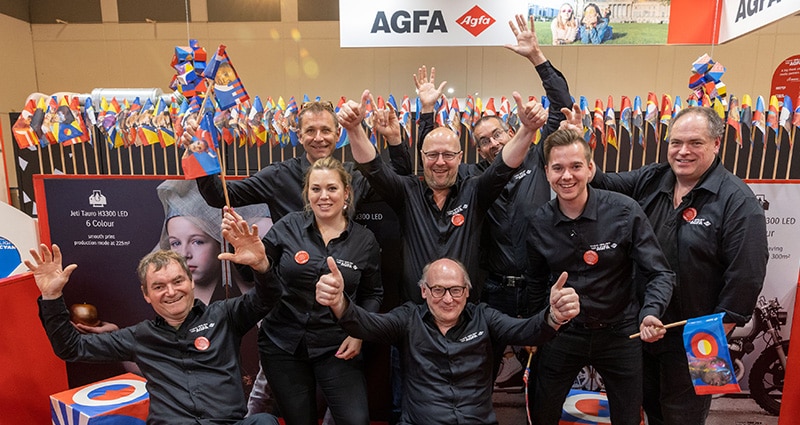 Ready to roll again! Or board :)
Yesterday was another busy day on our FESPA booth. Our teams are ready for the last day of the show! Stop by for a demo of varnish printing on corrugated boards on the Jeti Tauro H3300 HS LED, soft signage on the Avinci CX3200, and self-adhesive media on the Oberon RTR3300. Discover how our Asanti workflow can streamline your printing operations. Explore the integration of inkjet in industrial manufacturing environments. Think Inkjet. Think Agfa. #FESPA2022 #inkjet #digitalprinting #wideformatprinting #softsignage #signagesolutions #inks #varnish #corrugated #workflow
Vibrant colors and deep blacks
Flags, displays, interior decoration… As our Avinci CX3200 dye-sublimation textile printer can print directly to textile as well as on transfer paper, it handles a large variety of substrates. Come and see the vibrant colors and deep blacks at our FESPA booth.
Application Specialist Dries Hublin will be there to answer all your questions!
Nice to meet you! (click to enlarge the pics)
Welcome to the family, Inca!
Vincent Wille, Stephen Tunnicliffe-Wilson, and Pascal Juery shook hands on the closing of the acquisition during a small ceremony with the teams this morning at our #FESPA2022 booth.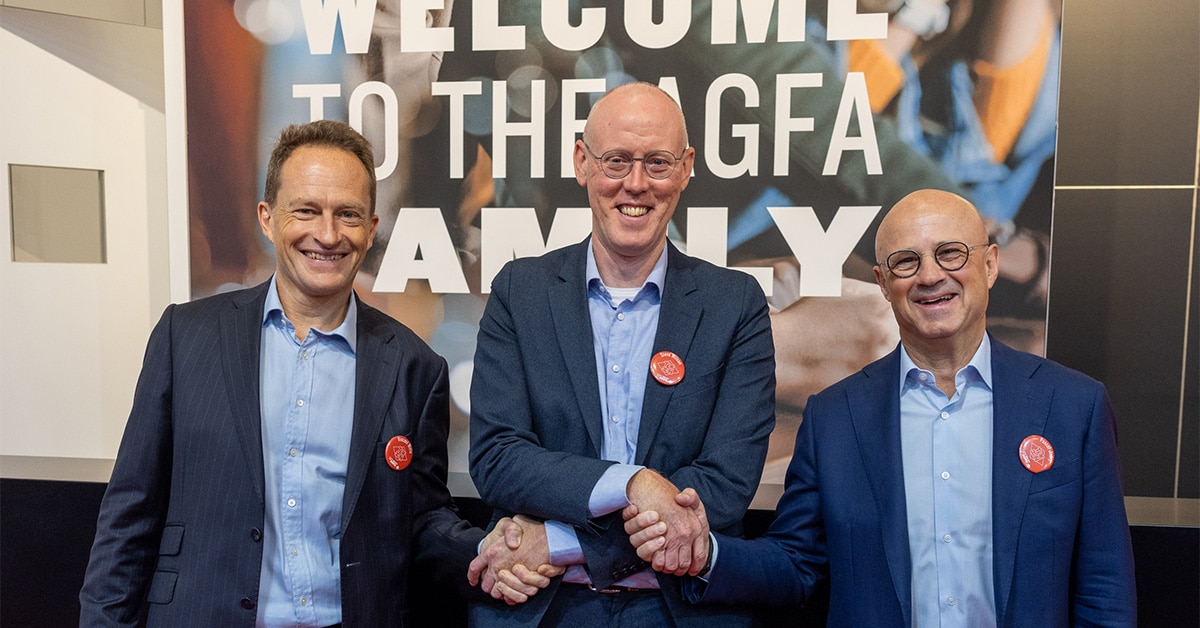 #FESPA 2022: Here we go!
Check out the movie for a quick tour of our booth. We hope to be seeing anyone interested in inkjet innovations in Berlin this week.
Booth 3.2 – C20-30 is the place to be.
Applications, applications, applications…