New Computer-to-Plate line improves efficiency and sustainability at Trivium Hungary
Trivium is a metal packaging solution provider for various industries, including food and beverage, pharmaceutical, and personal care. It has research facilities, offices and manufacturing plants in more than 60 locations around the globe. Trivium Hungary, located in Vaja in the Eastern part of Hungary, recently invested in a new Computer-to-Plate line.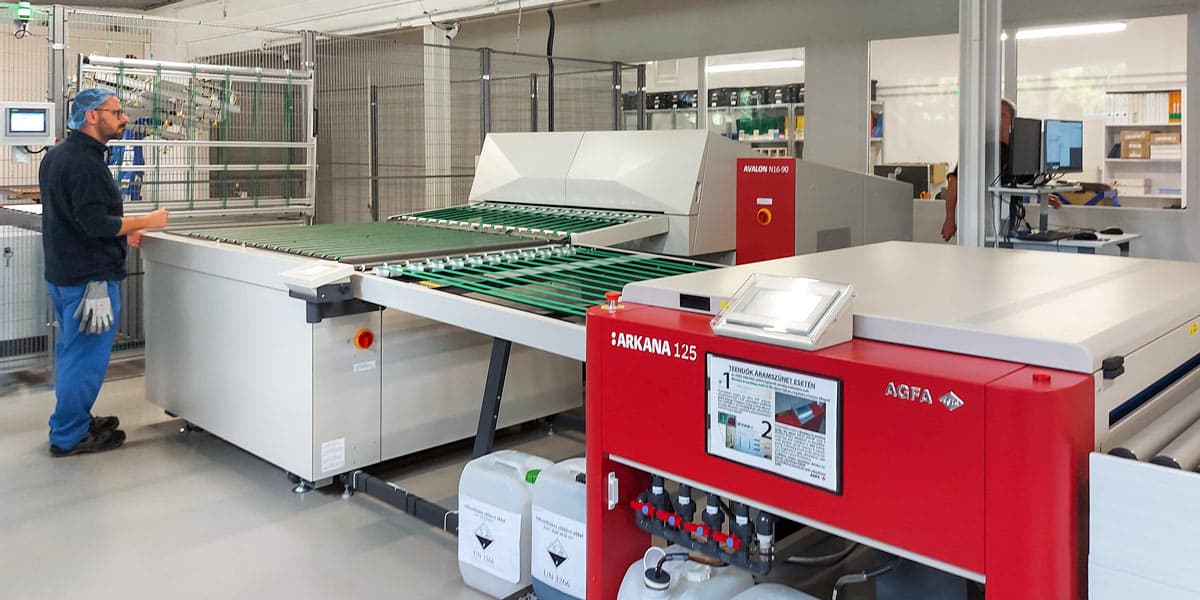 The new setup consists of an Avalon N16 platesetter, Arkana smart processor and Energy Elite Eco plates. It enables Trivium to image printing plates much faster than before, which is essential given the deadlines imposed by customers. In addition, the Arkana processor offers consistent plate processing with minimal chemistry usage and maintenance, allowing Trivium to further reduce its CO2 footprint.
A robotic plate loader is the perfect complement for the new CtP system. It automatically picks up plates from a pallet and loads them onto the Avalon platesetter. Interleaves are disposed flat in a bin. The robotic plate loader automates otherwise manual, repetitive tasks and can operate for many hours without human intervention.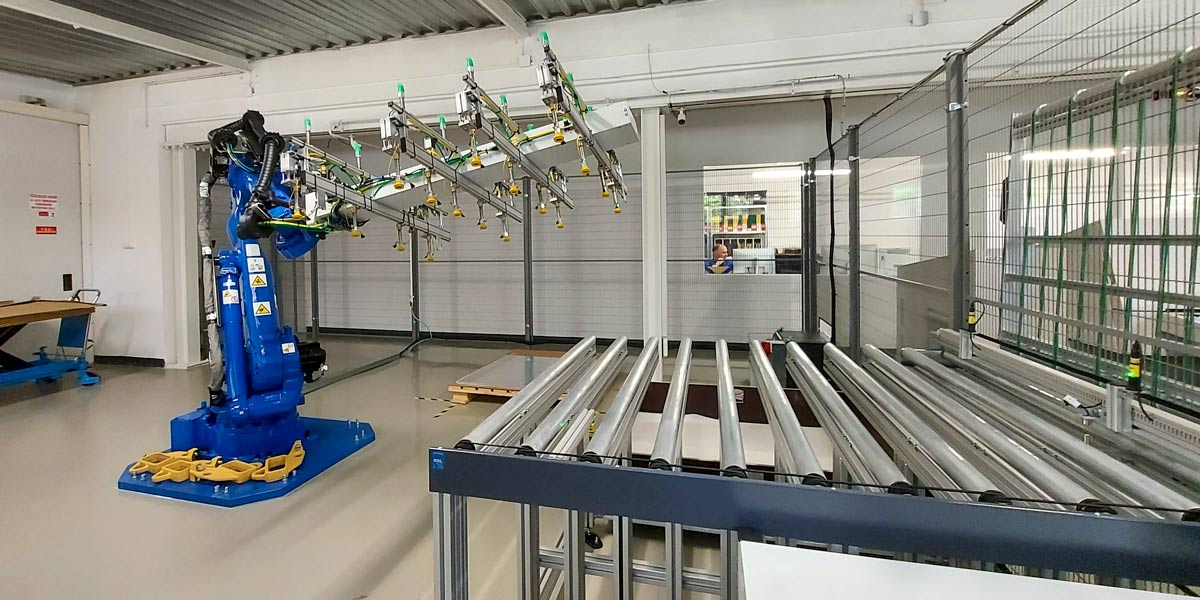 From left to right: Tamás Bartha (Trivium Prepress Manager), Róbert Zsiga (Trivium Production Manager), István Bánfalvi (ECO3 Sales Manager) and Arnold Posch (ECO3 Branch Manager)
"We are pleased to have ECO3 as our partner for many years in Hungary," says Róbert Zsiga, Production Manager at the Vaja site.