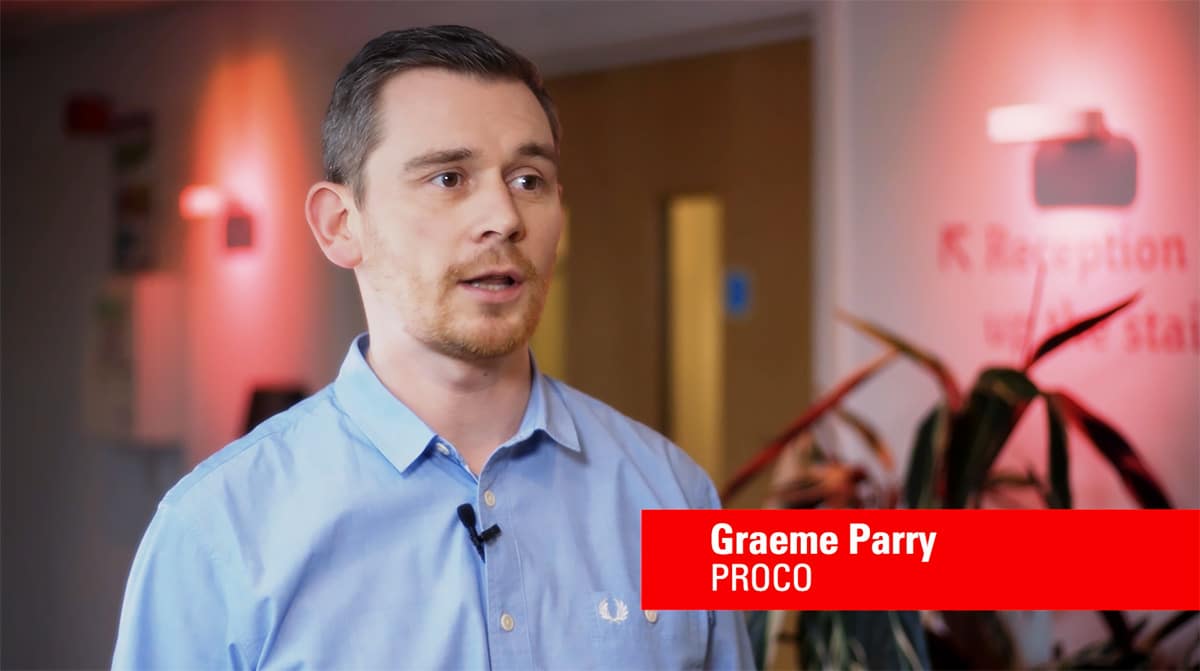 ProCo, UK – "With PrintSphere and WebApproval, Agfa is giving us the ability to stay on top of the automation process."
Over the last 25 years, ProCo moved from a commercial print background to servicing its clients in complex marketing activities and campaigns. Agfa supplies and supports the company in many ways, from printing plates to wide-format printers, as well as workflow to streamline all operations.
ProCo has been an Agfa customer for 19 years. It uses Agfa's Azura printing plates for its commercial presses, yet it also has Anapurna wide-format printers. The company relies on the Apogee and Asanti workflow software to drive its prepress activities and wide-format printers. It has seen multiple updates of Apogee over the years, benefitting from every improvement. The software gives ProCo the ability to keep on top of the automation process and to offer its clients a better service.
ProCo is not only reaping the benefits of Agfa's technological advances but feels it can also pass on these developments and new improvements to its clients. It is particularly enthusiastic about Apogee WebApproval, which enables them to send files directly to its client over the web rather than having to use a file transfer system or low-res emails. It is also considering implementing PrintSphere, which allows the sharing of data between customers, colleagues, freelancers… and thus improves efficiency even more.
For the past 19 years, Agfa has helped us and helped us diversify our product offering. With Agfa we have a partner that we can count on to help push the boundaries.
Graeme Parry
Production Director