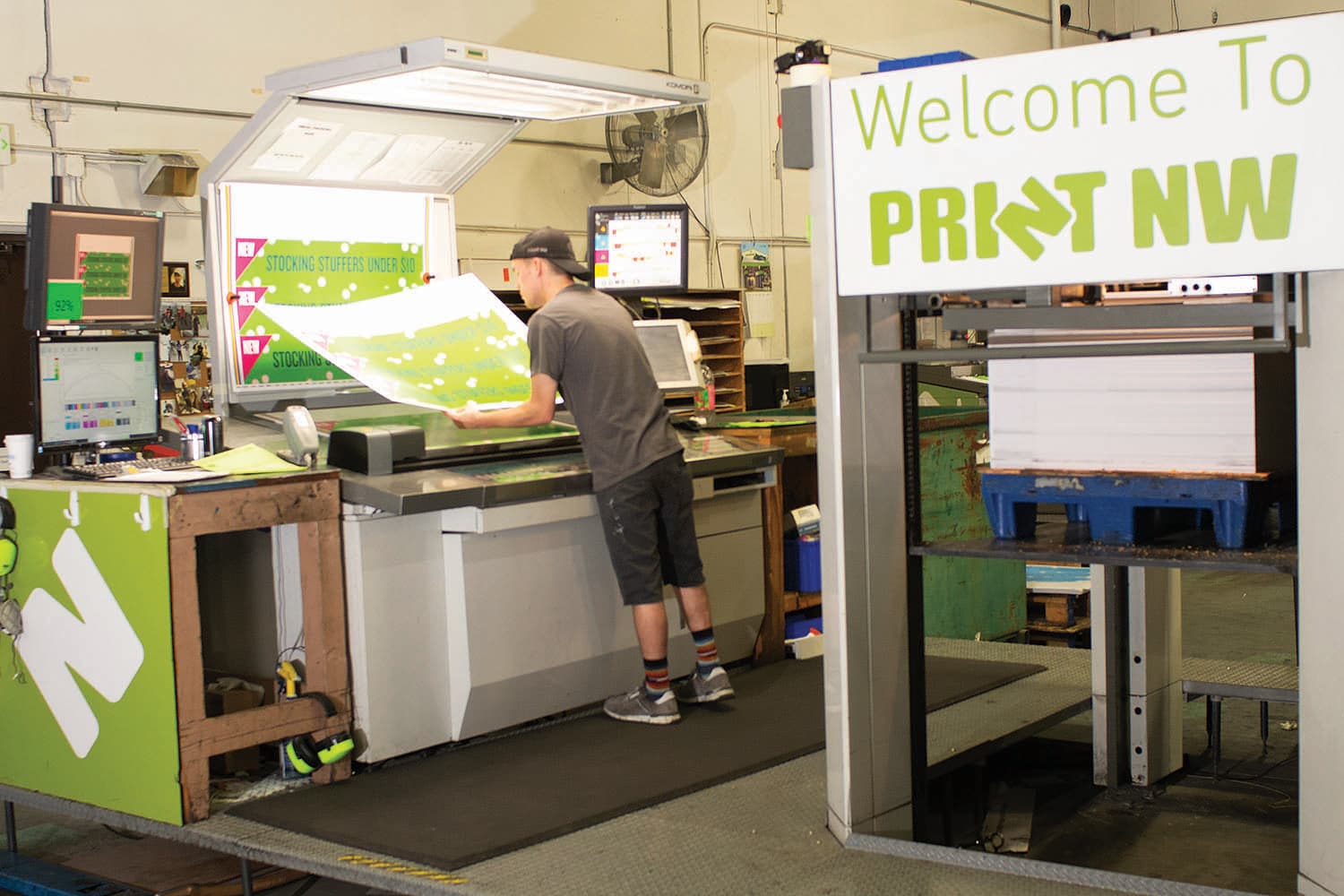 PressTune is helping PRINT NW fine-tune color consistency for customers who expect nothing less
Calibrating success: It all starts with color
"We're a one-stop shop. Our selling point is delivering color consistency from business cards to letterhead to car wraps. PressTune gives us confidence that we are to color and can get to production faster."
Gabe Hargis, Press Manager, PRINT NW
The next best thing.
"Before PressTune we knew when we had something weird going on, but we didn't know if it was a plate, prepress or pressroom related. Now PressTune's assessment helps us analyze where we need to attack, what needs to be adjusted. We quickly recognize when we have an issue, and we get to a solution faster."
PRINT NW, the largest commercial printer in the South Sound and the seventh largest in Washington State, continues to grow since its opening, October 2001. A privately-held, multi-channel manufacturing enterprise, PRINT NW is always looking for new ways to improve and diversify to meet customers' changing needs.
Six to seven years ago PRINT NW changed over to an Agfa system to support their sustainable objectives. They found Agfa's processor to be easier to clean and maintain while the no-bake, long-run Energy Elite plates offered dependable press performance, high image quality, and a long bath life. The company is minimizing its environmental footprint while delivering advanced imaging quality to its customers.
As part of their continual improvement process, PRINT NW implemented Agfa's PressTune five months ago.
PressTune, a unique print standardization solution with powerful analytic capabilities, guarantees color consistency and increases productivity by lowering ink and paper consumption. It forms a strategic relationship between prepress and pressroom ultimately providing the tools to measure against a printing standard.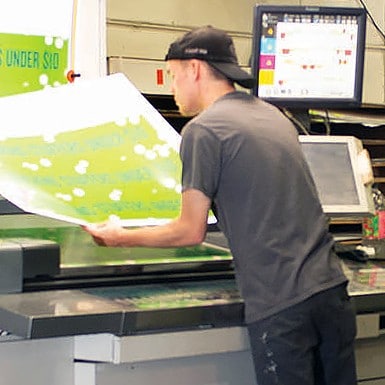 PRINT NW chose PressTune because it is an easy-to-implement software add-on to their current system vs. competitive solutions that required a whole new front end. "We liked PressTune so much we installed it on a second press just two months after we started using it. We're confident we are selling the highest quality work.
With PressTune, PRINT NW can:
Establish a color target and measure results against it
If a job scores lower than 80 percent, PressTune helps define where to make adjustments.
"Could it be a cyan unit needs to be adjusted? Do we need more attack in the ink, or is it more of a plate or a press issue? The numbers were pinpointing what to fix. That's what is cool with the system."
Hit their numbers with color managed jobs from offset to digital to digital wide format
"Come to us, we'll take care of you, and we'll keep your color consistent."
One customer touring the plant watched their six-color job score 98. That helps build PRINT NW's reputation.
Use G7 qualified methodology
PRINT NW maintains compliance to published reference print conditions CRPC 3 and 6.
Help operators pay better attention so they achieve to a higher standard
Operators will say "Hey come look at this… we can't get to a passable grade." Now everyone strives to run at the highest grade.
Save time and money from reprints and discounts
"Before PressTune, we might not have caught an issue, but our customers might have. We were wasting time and money. PressTune is helping us reduce our total cost of print production."
Calibrate on the fly
Calibrating the presses took up to two days. With PressTune PRINT NW can calibrate live, while the presses are running, all with the color bar. "The adaptability is amazing."
Get the job done faster
PressTune allows the pressmen to understand "You're in color…get going; go to production. We can actively produce the job faster."
Sell high-quality work
On any live job, the data from PressTune identifies consistency, maintains consistency and adapts to consistency.
PressTune and InkTune are integral parts of the ECO3 system, just a few ways Agfa is demonstrating its commitment to sustainable innovation that focuses on ecology, economy and extra convenience. Agfa's hardware, software, and consumables are making prepress and printing operations cleaner, more cost-effective and easier to operate and maintain.
Learn more about ECO3 and how you can get more value for your entire business at www.eco3.graphics.
PressTune is helping PRINT NW provide the highest quality work to its customers and differentiating them against the competition.