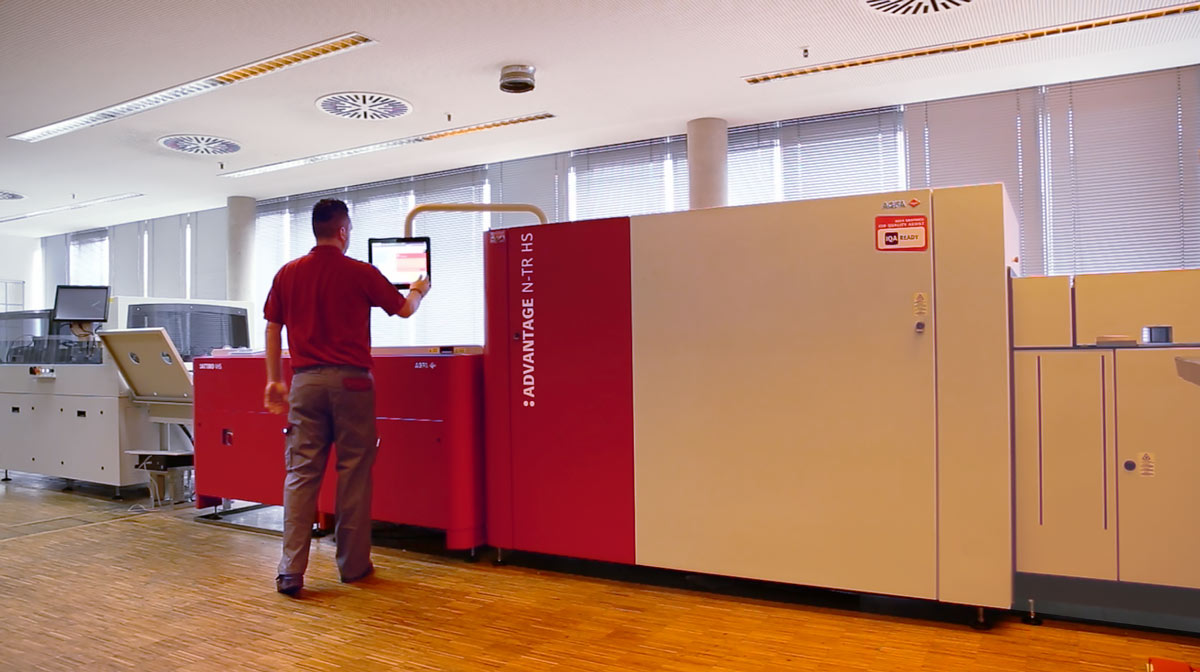 Pressehaus Stuttgart – Working faster and more environmentally-friendly
Pressehaus Stuttgart Druck owns three Advantage platesetters with automatic pallet loading, as well as three Attiro clean-out units. The company particularly appreciates the easy operation, stability and environmental friendliness of the system.
Before the installation of the Advantage platesetters and Attiro clean-out units, Pressehaus Stuttgart used thermal platesetter systems. The company decided to dispose of them, though, when the entire group invested in a new solution from Agfa Graphics.
At its printing site in Stuttgart, Pressehaus Stuttgart uses about 110,000 m² of N95-VCF printing plates per year. With the new pallet loader, the company says to have gained productivity and to make fewer failures in the platemaking process. Thanks to the Attiro clean-out unit's low chemistry consumption, less maintenance and cleaning are required.
The Advantage N-PL and Attiro from Agfa Graphics convinced us through their simple structure. The state-of-the-art, unique Attiro clean-out unit appealed to us because it uses very little chemistry and has a very long bath life.
Johannes Degen
Managing Director