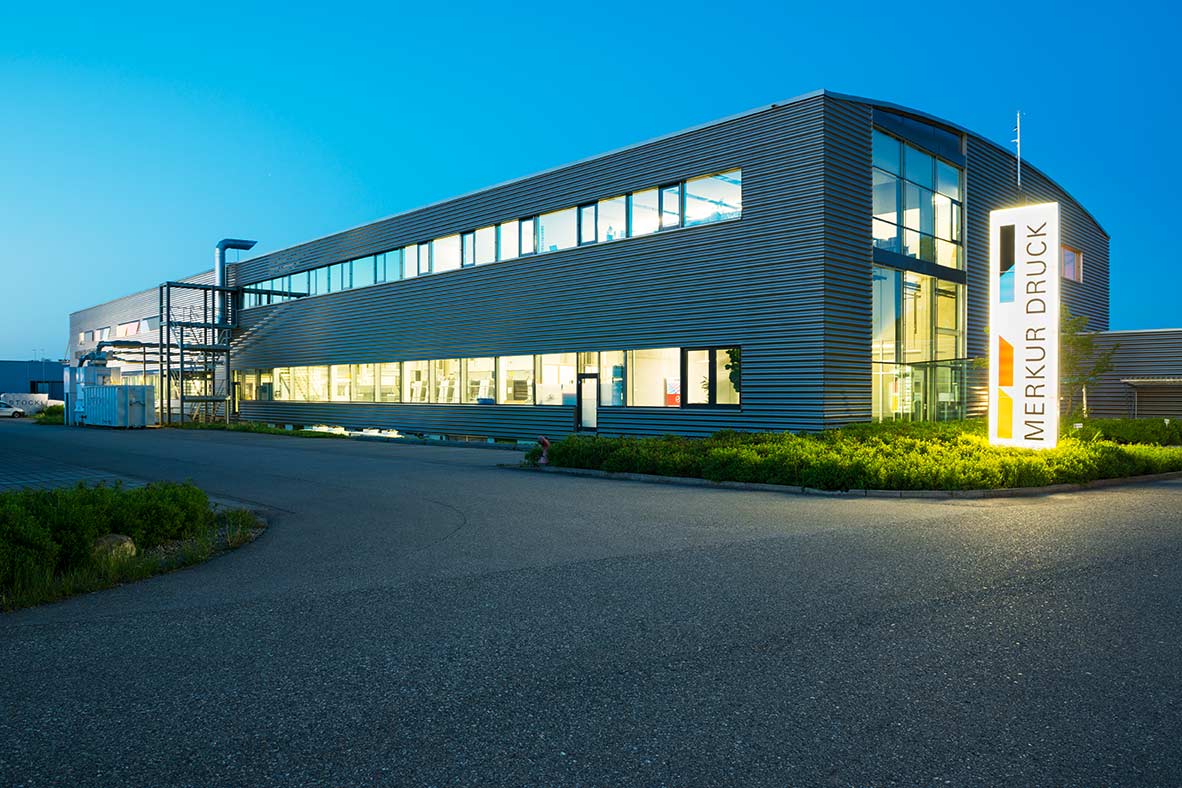 «Apogee Cloud prepress workflow makes us more efficient. And it saves costs too.»
Swiss Merkur group moved the prepress workflow of its three print production sites to Agfa's Apogee Cloud.
Originally a regional publishing and printing house, Merkur Druck evolved into one of the leading printing service providers in Switzerland. The company has several sales offices and three print production centers, each with a complete prepress infrastructure. Prior to the cloud project with Agfa, two sites already worked with a local Apogee workflow, whereas one used another solution. In 2018, Agfa helped Merkur Druck unite all workflows and move it to the cloud for greater efficiency.
In the meantime, it operates three print production centers: Merkur Druck with 70×100 sheetfed offset and Merkur Zeitungsdruck with a flexible newspaper press in Langenthal, Hertig + Co. with 70×100 sheetfed offset (Lyss), and Sprüngli Druck with another 70×100 sheetfed offset press (Villmergen). Digital printing and finishing systems complement the offering at the various locations.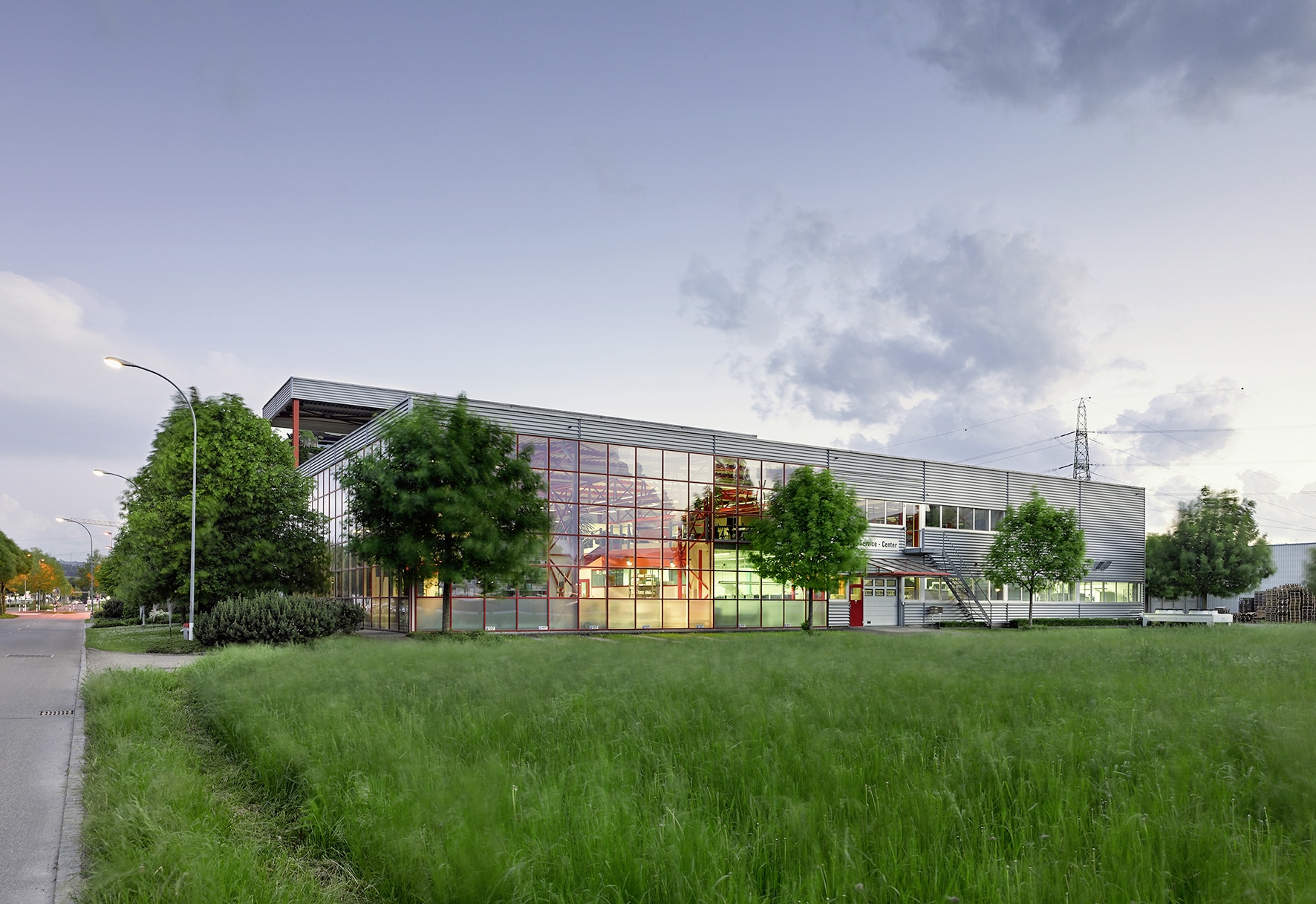 In addition, there are several sales offices throughout Switzerland. Each production site has a complete prepress infrastructure. Prior to the cloud project with Agfa, the sites in Langenthal and Lyss already worked with a locally installed Apogee workflow, whereas Villmergen used another workflow solution.
The process – looking for a more efficient cooperation
In a large round of talks, the representatives of the various production sites sat down together with Agfa representatives to discuss the project. Markus Keller, Head of Prepress Sprüngli Druck, explains just how the project came about: «As a group of companies, we wanted to collaborate more efficiently, faster and more flexibly. Sprüngli Druck AG used a different workflow software solution than Agfa's Apogee, which was used in Langenthal and Lyss. As part of a replacement investment for our CTP system, I was commissioned to evaluate whether we could also introduce the Apogee workflow at Sprüngli. Honestly, I was a bit skeptical at first. At first glance, many of the processes seemed more complex and less intuitive than we were used to, but as I delved into the philosophy behind the Apogee workflow, I realized that it offered many exciting opportunities, especially with regard to the newly established group.»

Thomas Schärer (CEO Merkur Druck AG), Marco Husistein (CEO Sprüngli Druck AG), Peter Berner (CEO Merkur Druck Gruppe), Stefan Grolimund (Head of Prepress Merkur Druck AG), Markus Keller (Head of Prepress Sprüngli Druck AG), and Stefan Wundrig PreSales Consultant Agfa Switzerland, who cooperated with the Merkur Druck team to move its workflow to the cloud.
A big sticking point remained though: how to carry out a meaningful evaluation of a workflow, if you are not even sure whether you will introduce it in the end? Agfa's PreSales Consultant Stefan Wundrig had a brilliant idea: «We provided Sprüngli Druck AG with a complete Apogee workflow in the cloud, parallel to their existing workflow installed on local servers. Of course, we hoped that apart from the tests at Sprüngli Druck AG, the advantages of a cloud solution for the entire group would become clear.»
And so it happened: Markus Keller, who was rather cautious at first, became an advocate of Apogee and especially of the cloud version. Thomas Schärer, Managing Director Merkur Druck: «I think that the fact that Markus, who until then worked in a very different way, spoke out so vehemently in favor of Apogee Cloud, was a crucial factor to consider this solution at group level.»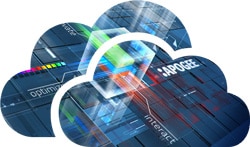 Transition to the cloud
Peter Berner, CEO Merkur Druck Group, sketches the overall context for the transition to Apogee cloud. The whole development actually started with a rather profane task: «Both Lyss and Langenthal had platesetters in use that needed to be replaced. We talked to all our suppliers, but it quickly became clear that with the exception of Agfa, all of them just wanted to offer a replacement. On the other hand Agfa talked about a complete solution concept from the very start, which had very little to do with a pure investments in CtP systems.»
As already described, Markus Keller was the driving force of the following evaluation. The Agfa team with Stefan Wundrig strongly promoted the cloud solution. An attractive solution, but also a new territory for all involved partners. Stefan Grolimund, Head of Prepress Merkur Druck AG: «Agfa's proposal to move the entire Merkur Druck Group to the Apogee cloud was extremely appealing right from the start.
Agfa talked about a complete solution concept from the very start.
Peter Berner, CEO Merkur Druck Group
However, at the time when we discussed it in-depth, in the spring of 2017, there was not yet such a comprehensive and multi-site Apogee cloud of similar dimensions in Switzerland.»
Managing Director Sprüngli Druck AG Marco Husistein adds: «The general data security was checked off quickly. Agfa is ISO-27001 certified, and operates its own global data center in Mortsel, where digital patient data containing X-ray images and other medical findings are managed in the cloud. We did not need to worry about that. Rather, we wondered if data transfer would be fast enough if all locations were working simultaneously at maximum capacity.»
Agfa's Stefan Wundrig had no qualms about that: «When we started talking to the Merkur Druck Group, we had no experience yet with such a large Apogee cloud solution. All we had in the market at the time were systems for customers at individual locations. At Merkur Druck, the technical and organizational challenges were significantly more complex. On peak days, more than 900 plates are exposed at the four sites and the processed data volume reaches over three terabytes. But in the healthcare area, we have been working for quite some time with huge amounts of data that we send back and forth between hospitals and our server center in Mortsel. That's why we knew exactly what was possible, and we were able to meet the requirements of the Merkur Druck Group without any problems.»
Mid-2017, the 'test cloud' was installed at Sprüngli Druck AG. After several months' experience, the decision was made to expand Apogee Cloud to all locations, in staggered levels. As early as January 2018, all production sites were in the cloud. All requirements and goals were fully met.
At the beginning of 2019, the Merkur Druck Group could already look back on more than a year of experience. Thomas Schärer: «The performance, i.e. the speed of the overall system, is no different to how it was before the changeover. Of course, we no longer have extensive server hardware structures at the individual sites, as in the past. Today, we are much more flexible and efficient in the way we work because everyone is really working with one workflow system.»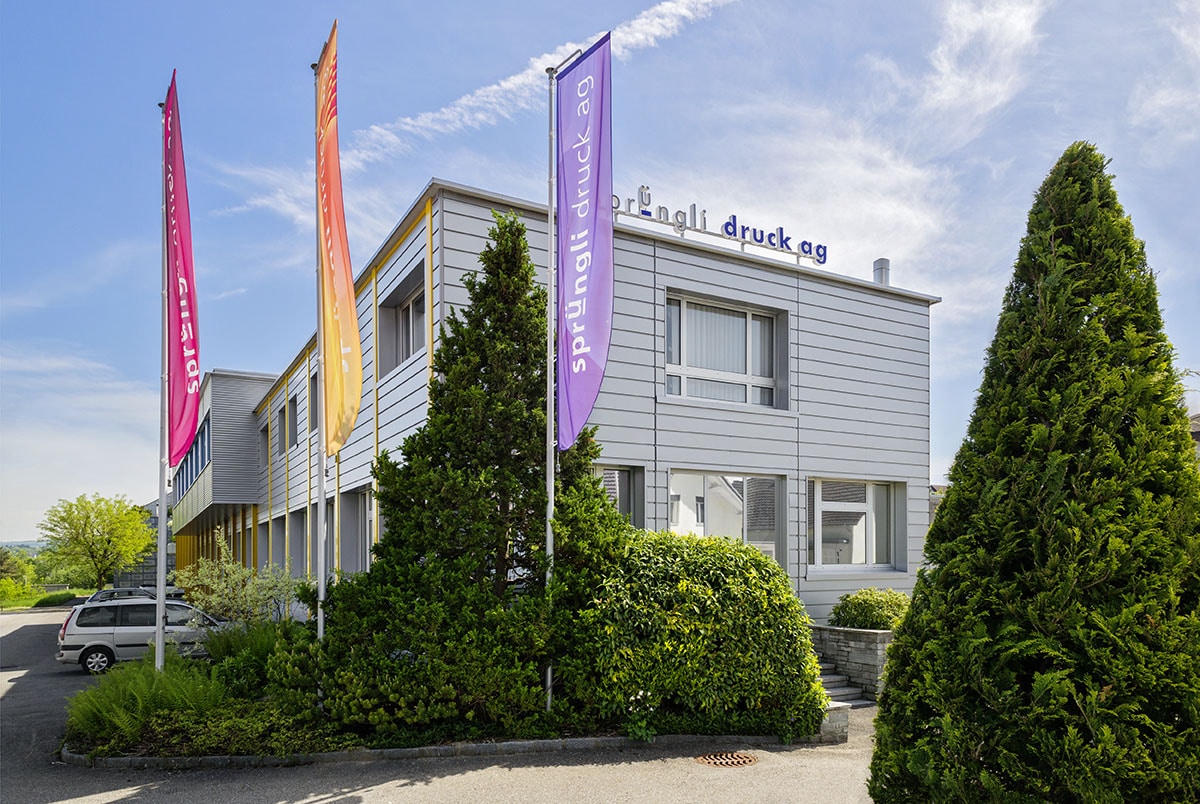 Peculiarities of the cloud
Stefan Grolimund explains the key difference to earlier: «Today, all locations work with exactly the same basis. Previously, each prepress department had its own Apogee workflow installed on-site. Of course, the same version was installed everywhere, but nevertheless there were small, but sometimes noticeable configuration differences, often related to progressive developments and associated licenses. Today, all of us really work on the same platform. In addition, updating has become much easier. After an update, all of us are in sync, which was not the case before. We have also become much more flexible. If I have a problem with a platesetter at one location today, then I can image the plates at one of the other locations and bring the plates round. It's easier and faster than the rather complex exercises we had to perform before in such cases.»
Markus Keller elaborates on performance and speed: «Workflow in the cloud does not just mean uploading and downloading files to the cloud. The entire RIP process is also in the cloud. Previously, the RIP directly drove the platesetters. Today, this happens on the central server of the Agfa data center and the rendered data are sent from there to the platesetters. That was exactly the point where we had some doubts. We work with a total of five render applications for the group. Of course, if all locations are processing large or complex jobs at the same time, the overall system will slow down because the data have to be moved over the data network again. In practice, however, it has been proven that our concerns were exaggerated. Even on peak days, the data load across all sites is negligible. Conversely, we have a great advantage: as a print site, I benefit from being able to access all five rendering processors simultaneously. That significantly shortens processing time compared to before, where I had only one rendering processor per site.»
Thomas Schärer's summary: «Thanks to Apogee Cloud, the prepress workflow of our company is now fully integrated. This allows us a way of working that we would not even have dreamed of two or three years ago. On top of that, we were able to effectively reduce total costs, even if this was originally not a goal at the start of the project.»
And there are no disadvantages? Markus Keller: «Of course, because it's an overall system that involves all sites, it hits all when it's stuck somewhere and we have to reboot the system. This must first be coordinated with the various prepress departments. However, we had such cases only at the beginning. Meanwhile, we have already been operational for several months without incidents.»

Stefan Wundrig explains what the project meant from the point of view of Agfa: «Of course, an installation like the Merkur printing group gave us some tasks to solve. It's not just about networking computers or companies, it's also about adapting the internal processes of the connected environment. Networked production requires people who think and act in networks at all levels. What we change in one location not only has local implications; it affects the entire production chain and all sites. We have had to take care of a mind change in sales, project management, internal sales, and software support. In the meantime, we have the mindset and the tools to take the new circumstances into account. In software support, we have German-speaking contact persons for Switzerland, Germany and Austria.»
Stefan Grolimund: «The cooperation with Agfa is much closer and more intense than in the past. It needs to be, because the whole group depends on the cloud system.»
Arent't they afraid to be too dependent on Agfa? Marco Husistein states: «We had been working with Agfa on many levels for many years, so we knew this company and its people very well. We also knew that their specialists do not tell us any stories. It was exactly this basic trust that led us to implement the cloud project.» Stefan Grolimund also emphasizes: «We like the active networking philosophy of Agfa. All developments and upcoming updates are proactively communicated. We can submit our wishes and ideas, and if other customers have similar ideas, they will be implemented.» Stefan Wundrig: «We learn from our customers who, thanks to their daily practice, constantly provide us with interesting input. I think that's really one of Agfa's strengths in the prepress segment.»
For the Merkur printing group, switching to the cloud was a big step. It is also a step not so many have made so far. Markus Keller: «To my knowledge, Agfa is currently the only provider worldwide that can offer such a comprehensive cloud solution for the prepress workflow."
Stefan Wundrig of Agfa explains: «We have been offering Apogee Cloud since 2015. Switzerland was a pioneer market. In the meantime we work with 11 customers in 14 locations in Switzerland. There are other projects in Germany, France, the United Kingdom, the United States, and even in Japan, which makes us especially proud. There are currently over 60 installations worldwide. Against this background, one sees how important Swiss pioneering work is for the development of the cloud solution. »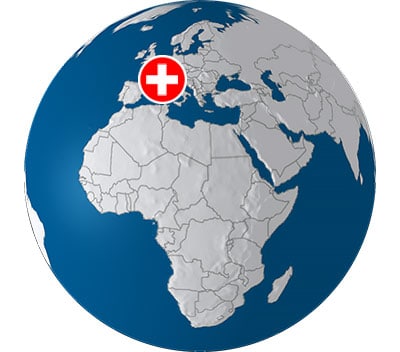 The over 60 installations worldwide can be perceived as much or little. It must be said that comprehensive cloud solutions, such as those that have been deployed for some time in the private sector, are rather exceptional in the graphics industry. The reasons have little to do with the Apogee Cloud solution of this particular case. They are fundamental factors…
Marco Husistein: «The true dependence on cloud solutions is not the dependency between the customer and the provider offering such services, but total dependence on the Internet. The likelihood that we have problems getting on the Internet is much greater than something happening in the Agfa server center.» Markus Keller speaks from experience: «We had a case where due to a local network problem of the provider, we could not access the internet for over a day. We now have a backup solution with a built-in router that runs over the 4G network in case of an emergency. The conversion from cable to wireless is automatic, and the existing connections are not interrupted. The system jerks briefly and then just keeps running. We're a bit slower, but still fast enough to ensure production safety.»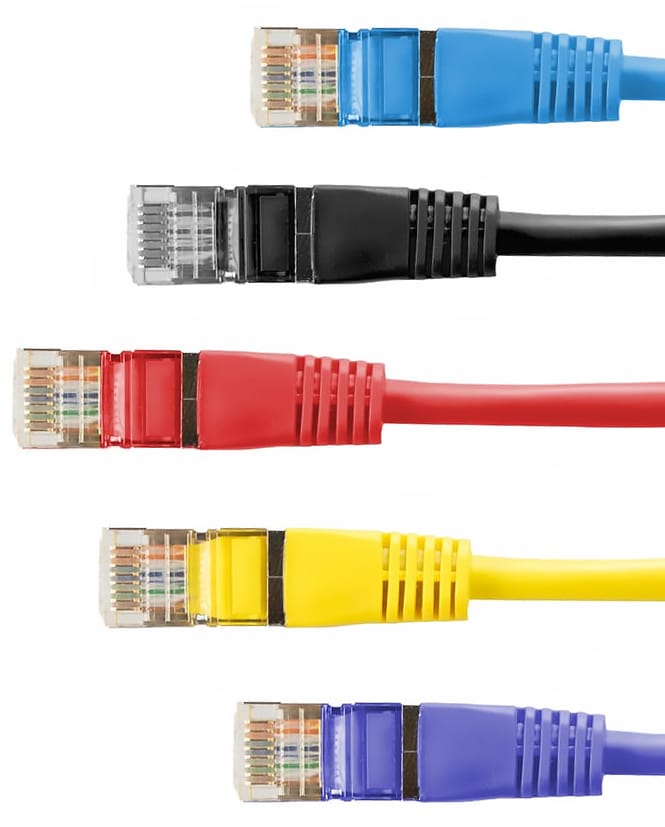 An important point for Stefan Wundrig as well: «With 4G, we can allow a customer such as the Merkur Druck Gruppe a backup job, if the land lines do not work. But only as a backup today. Therefore, we are waiting for the new 5G standard, because 5G can completely replace a land line. In the future, this will allow us to offer not only backup solutions, but it will also enable us to offer a cloud solution to customers that cannot get sufficient bandwidth via cable today. This is not the case very often in Switzerland, but still very common in other countries. This is also the reason why we became cloud pioneers in Switzerland, with its excellent infrastructure. The knowledge advantage and other benefits that we derive from it help our country to remain an economic world leader. Switzerland's most valuable raw material really is people's minds.»